Other Attractions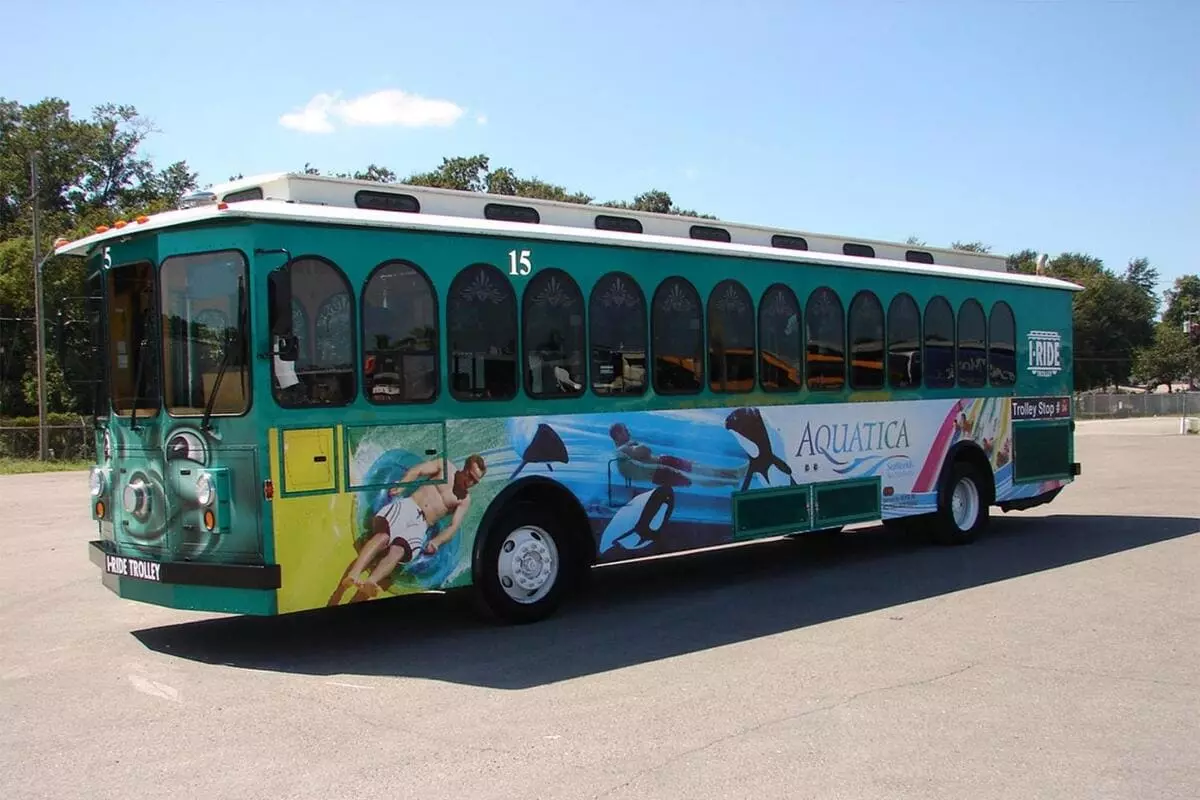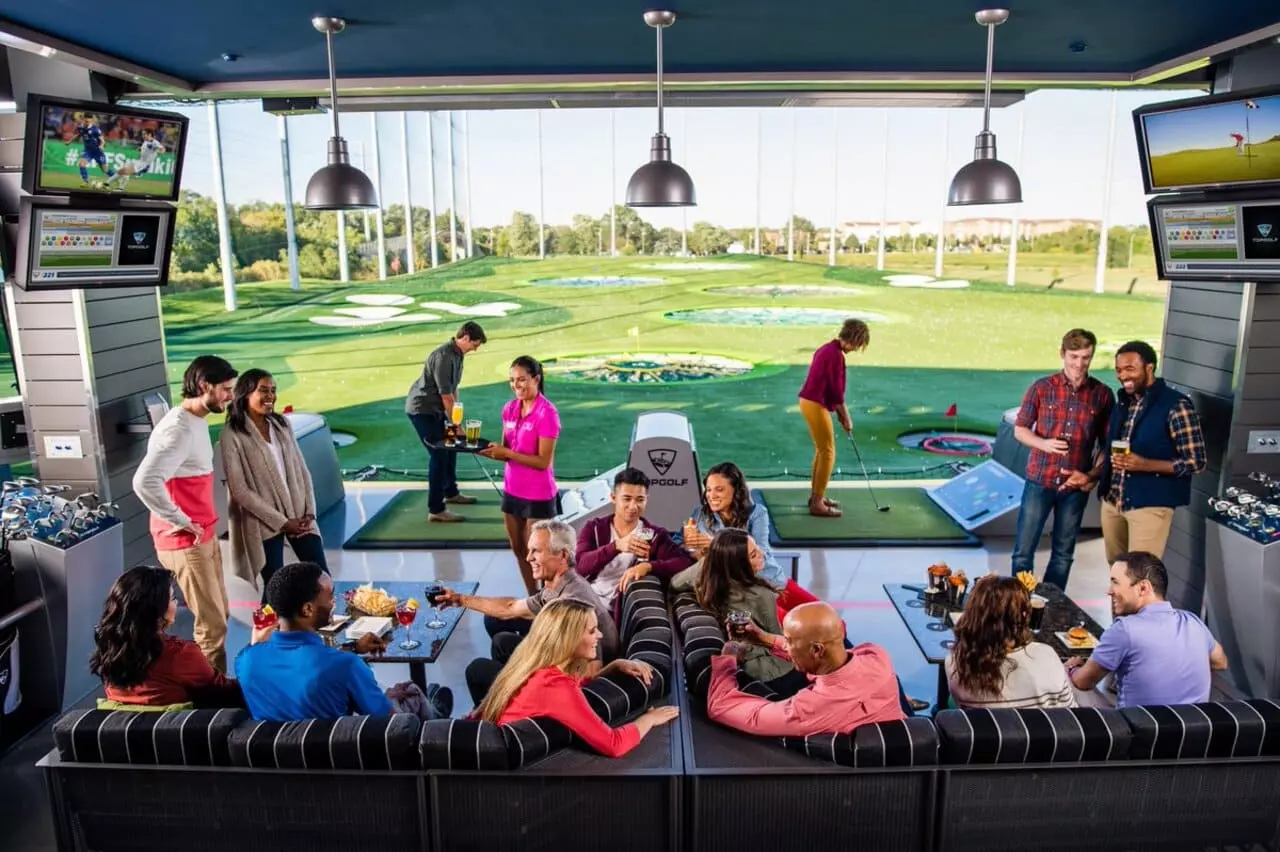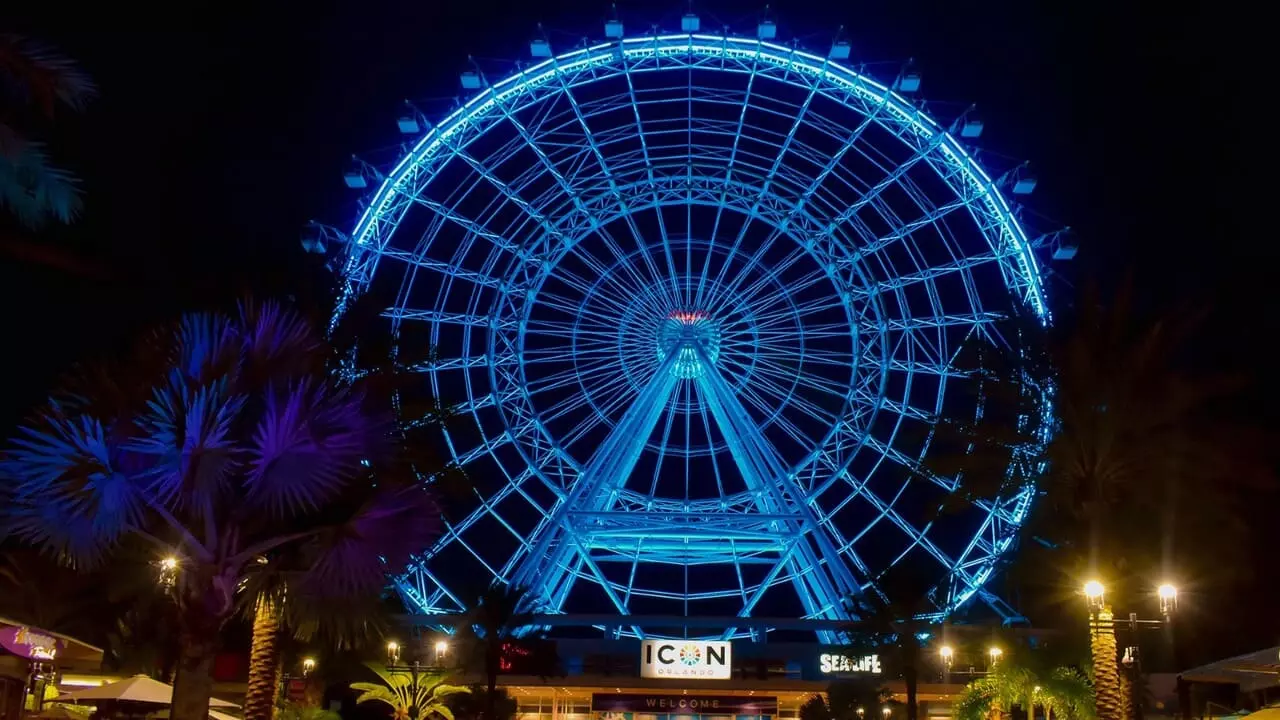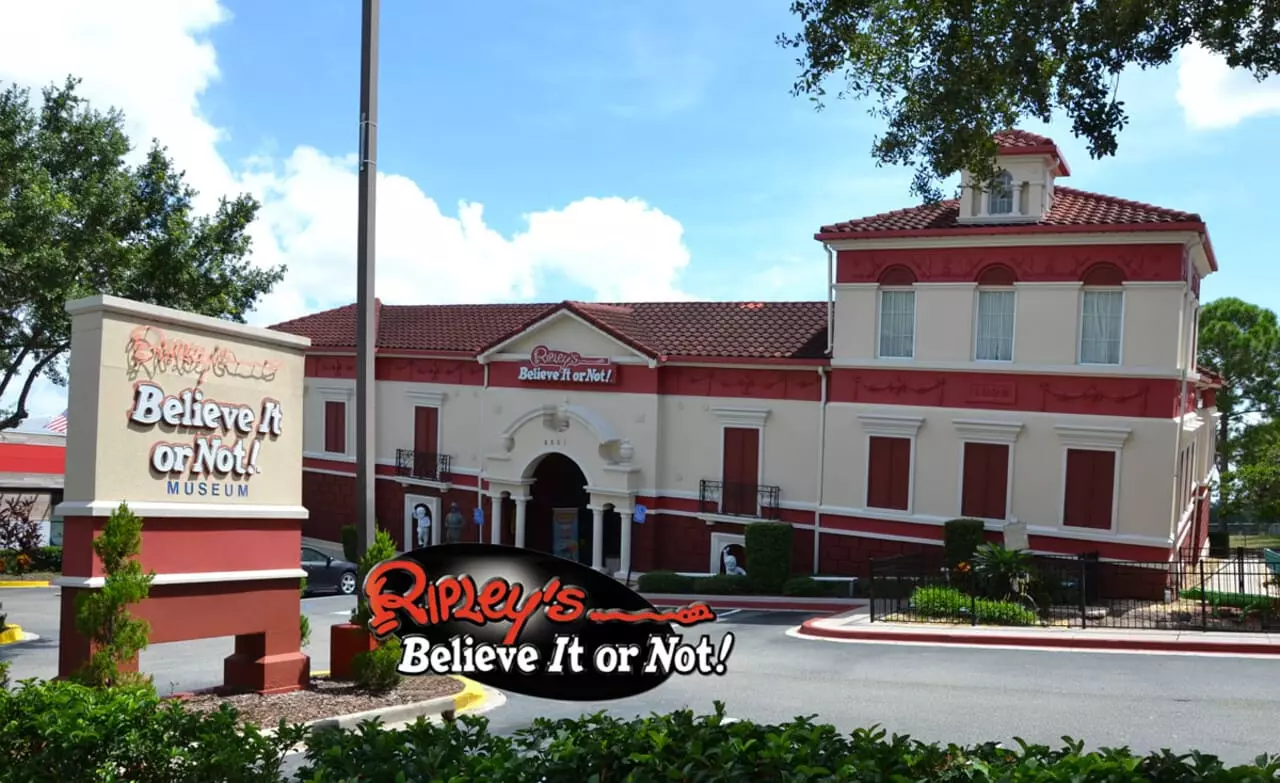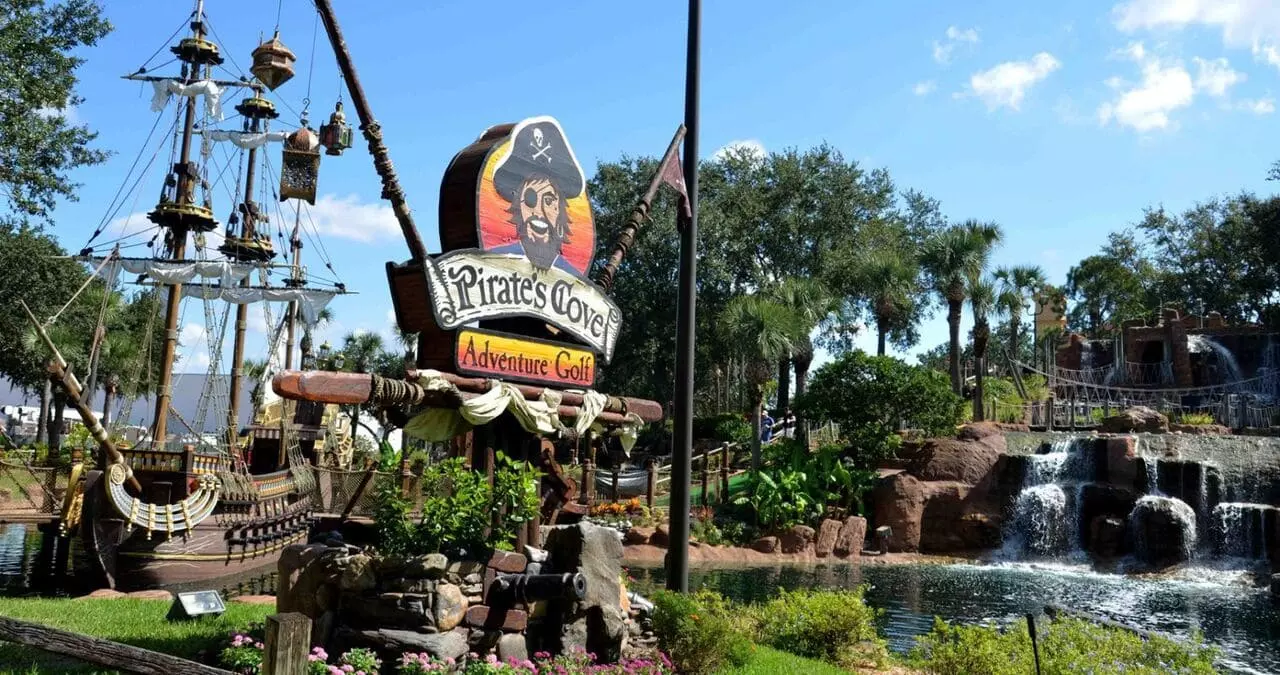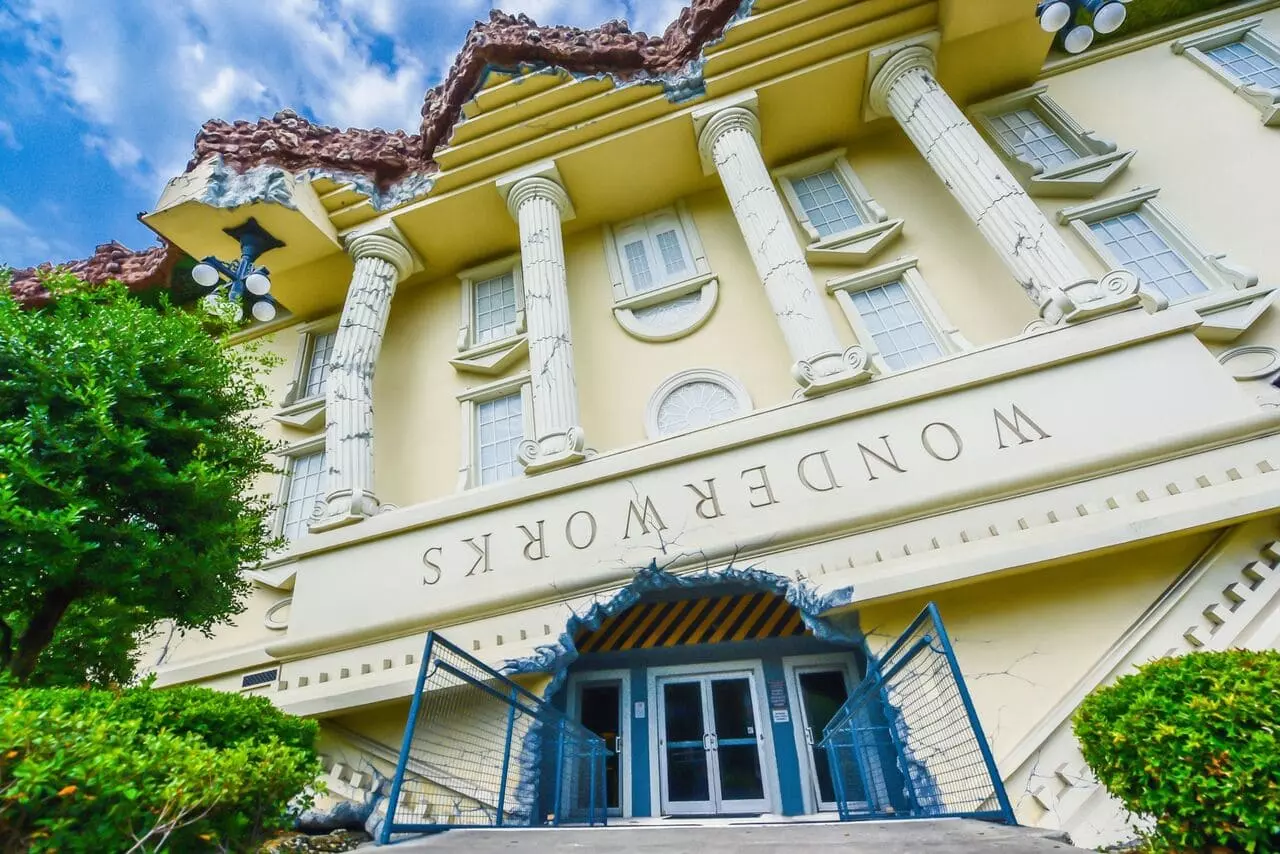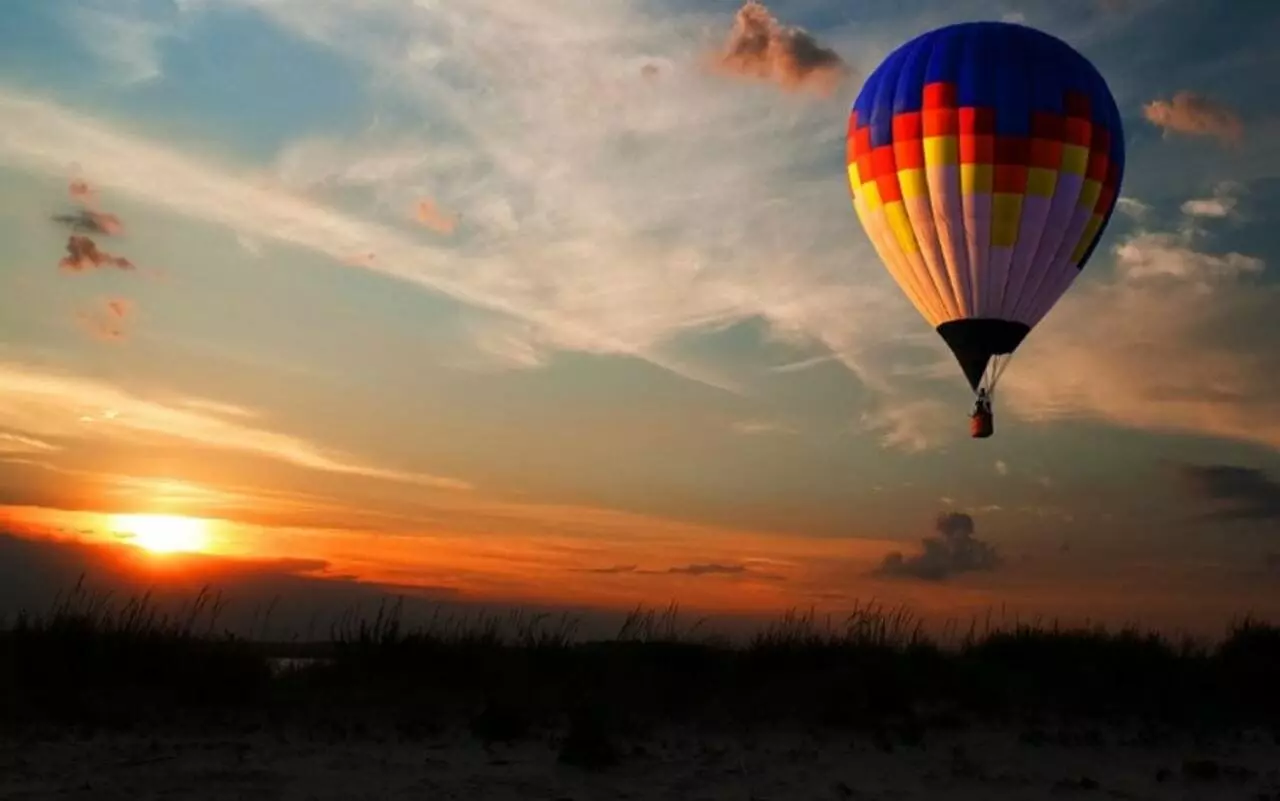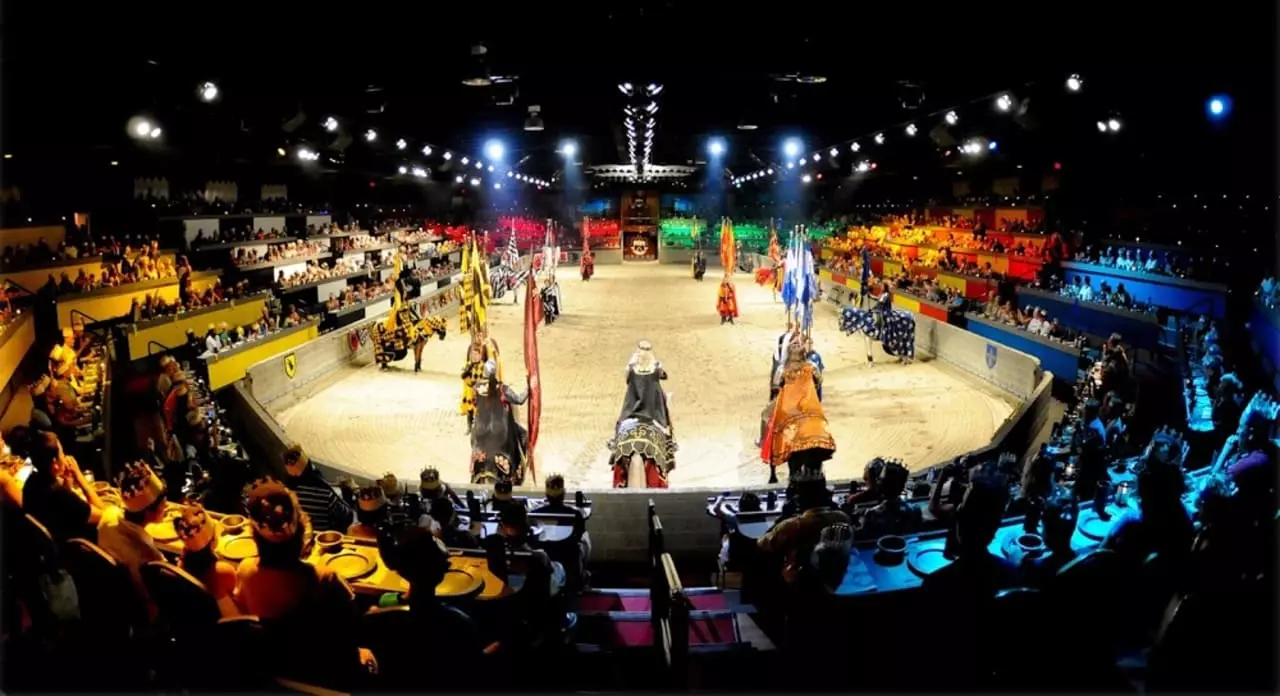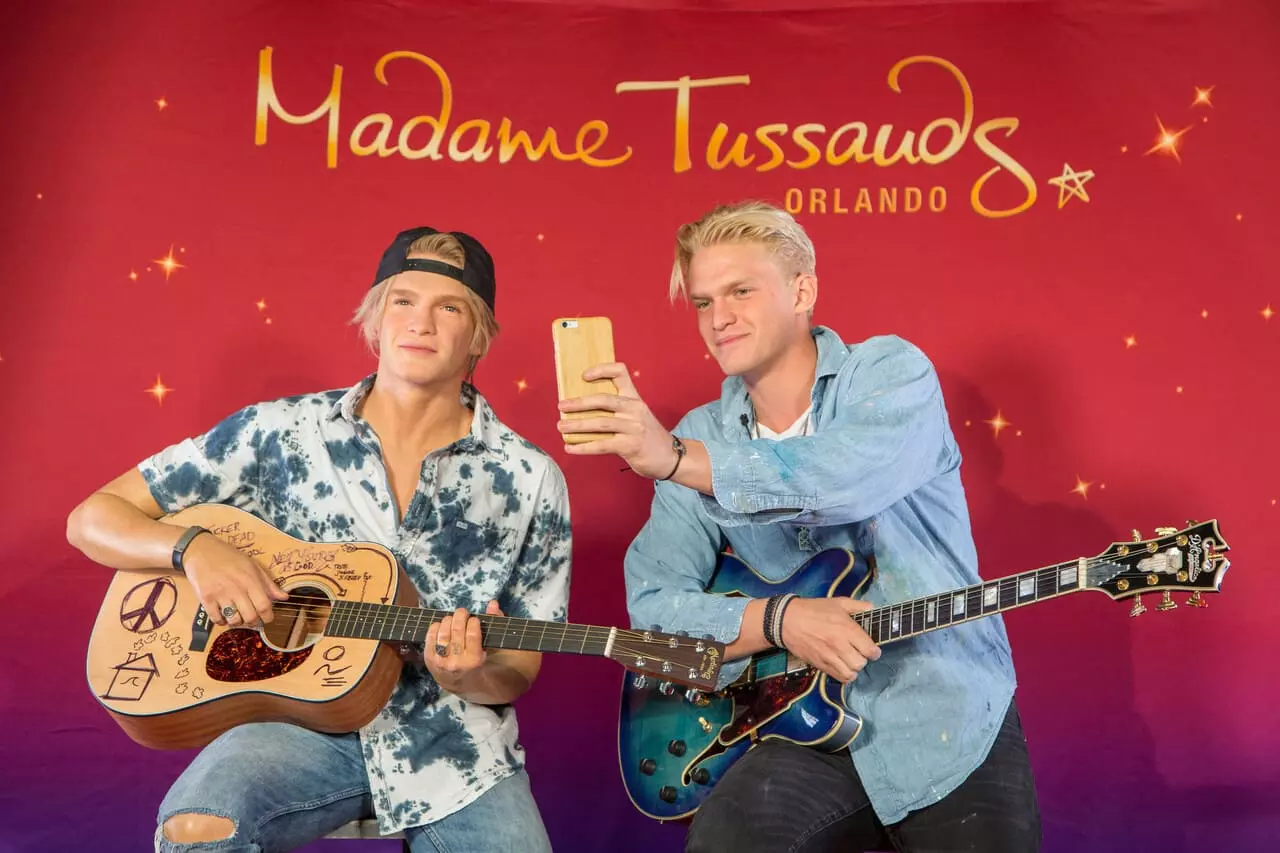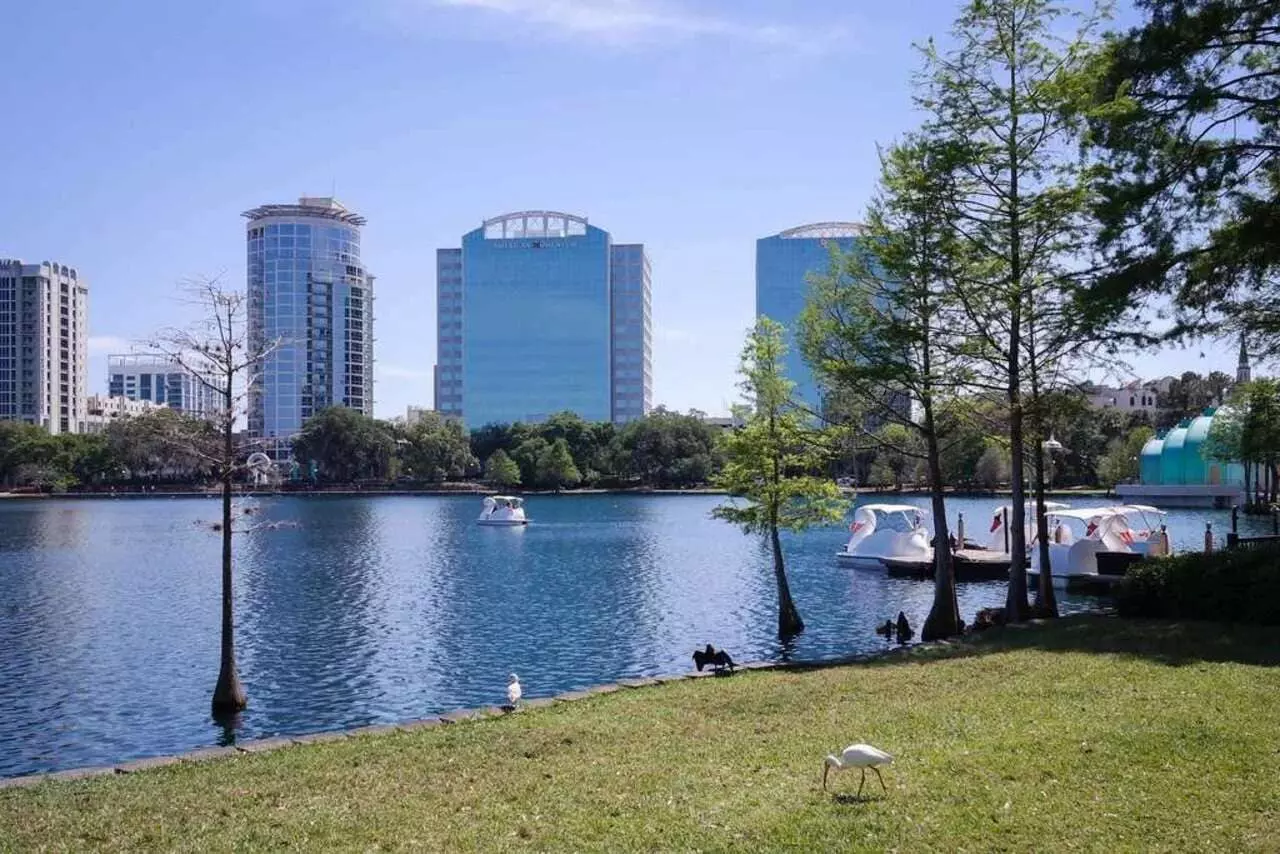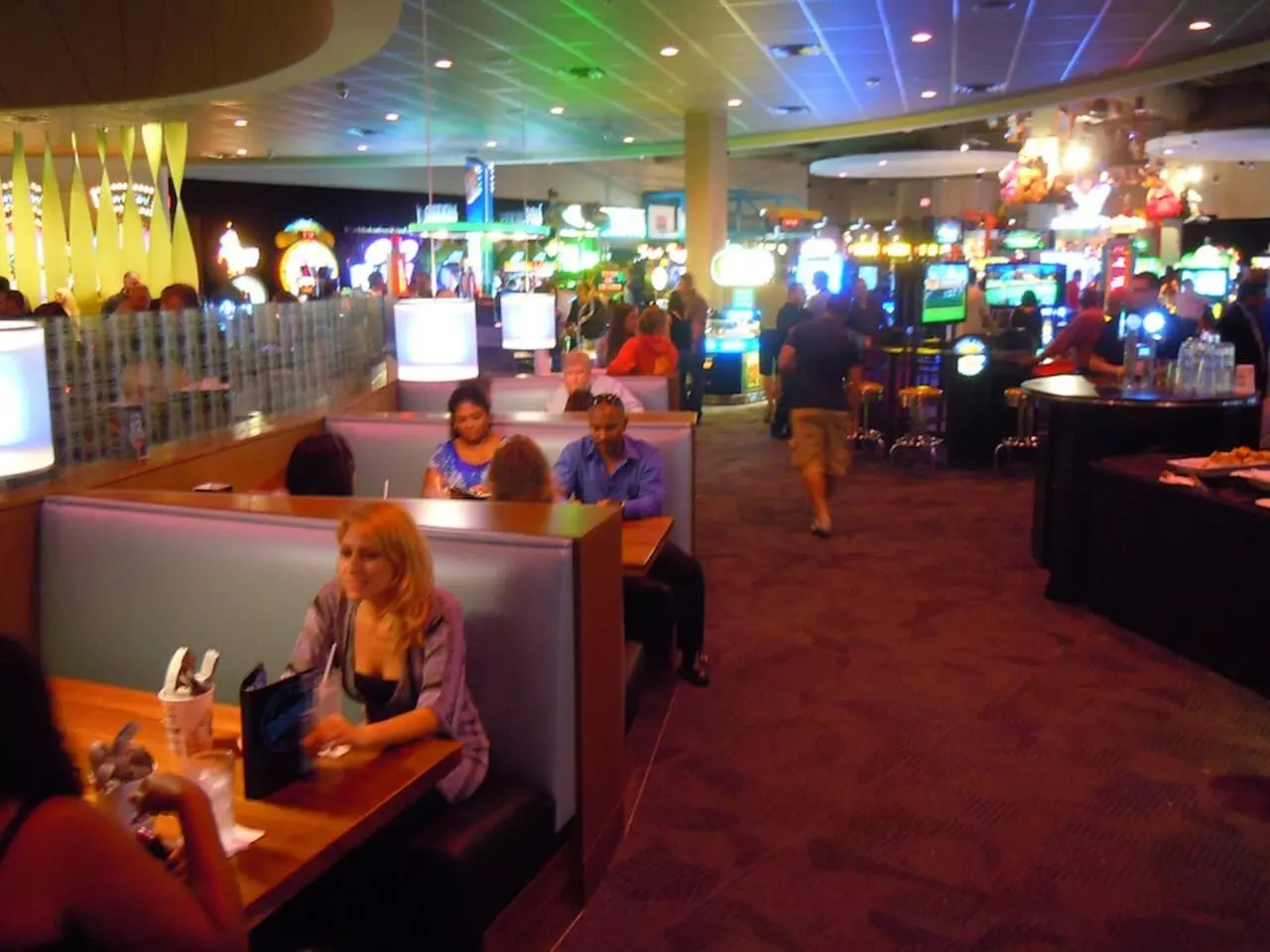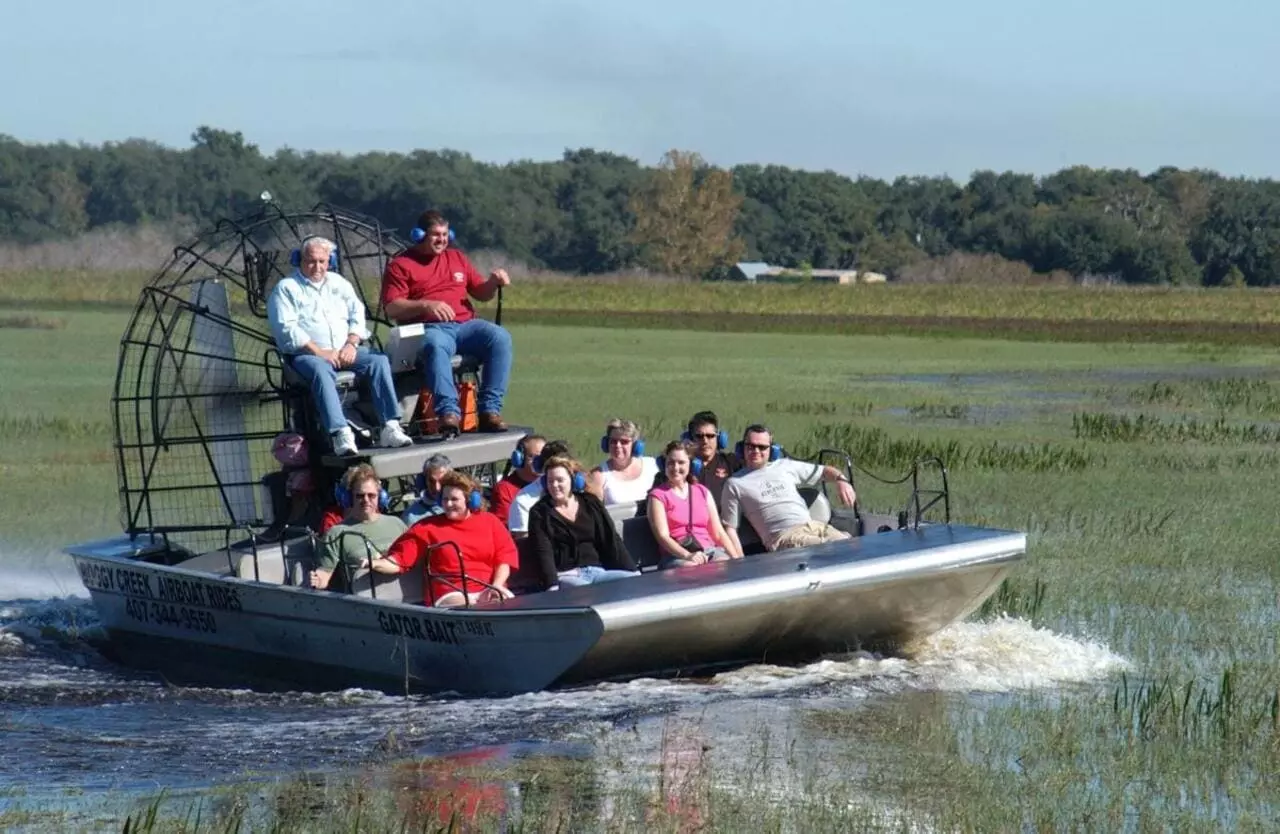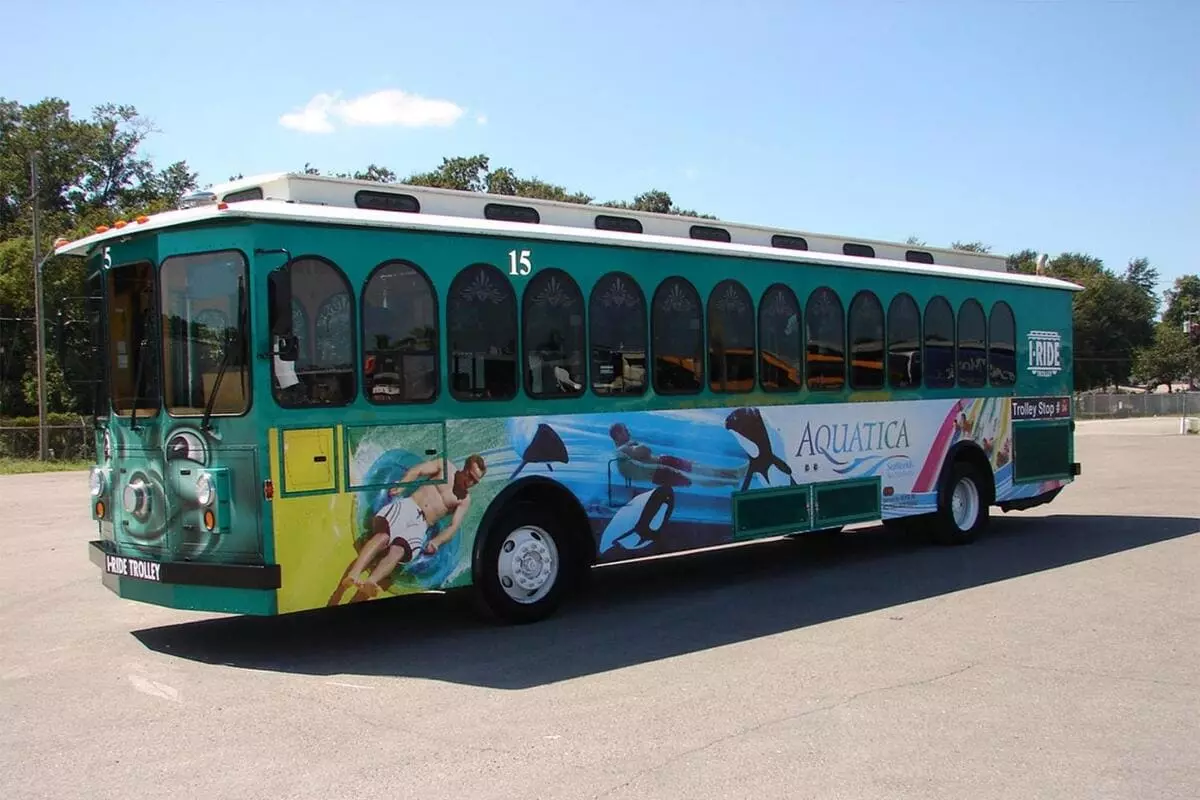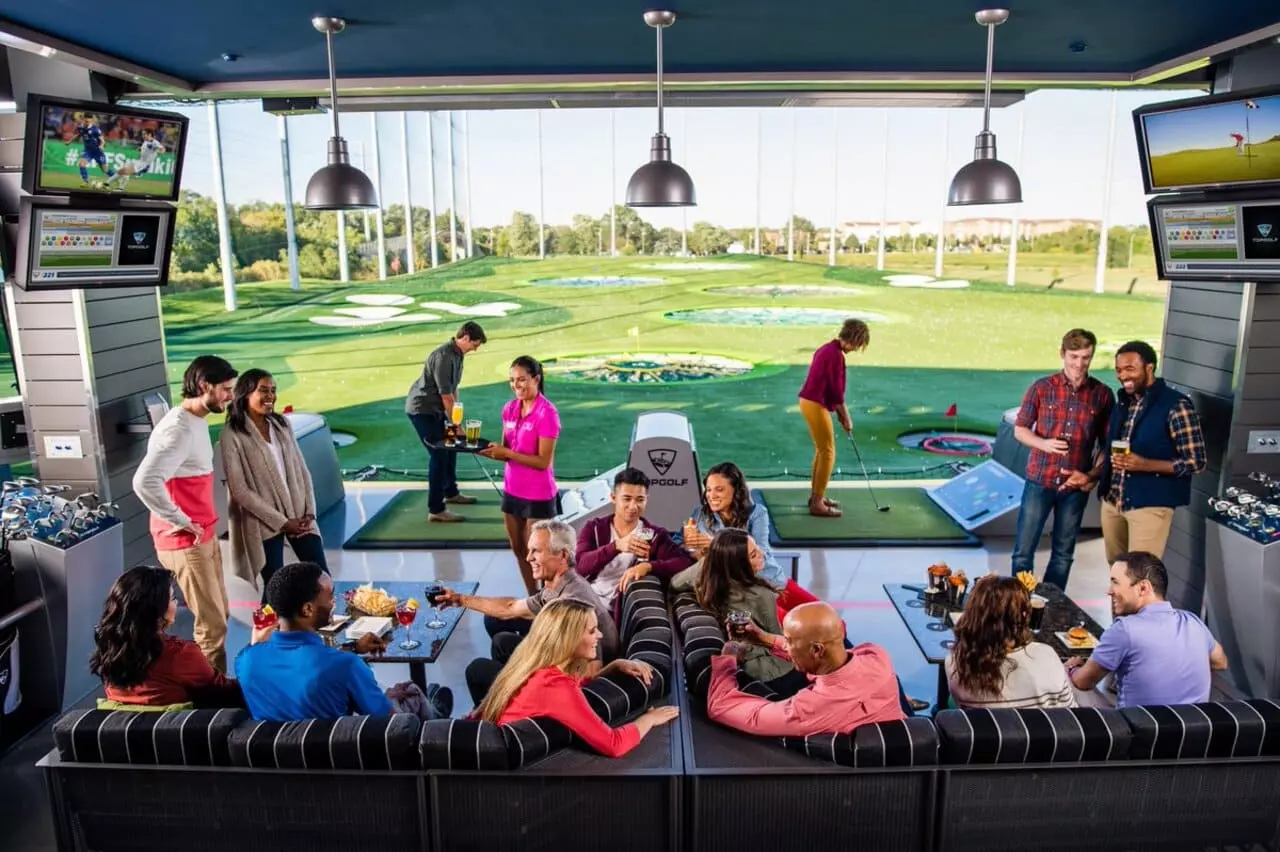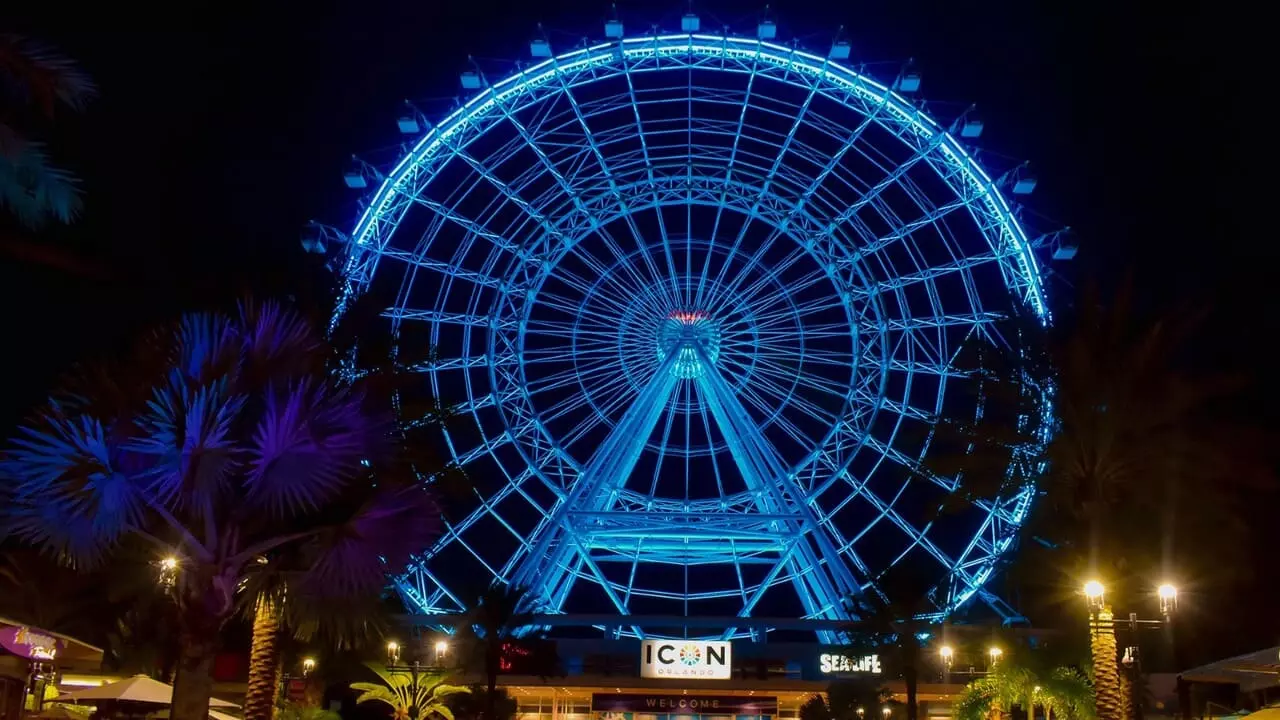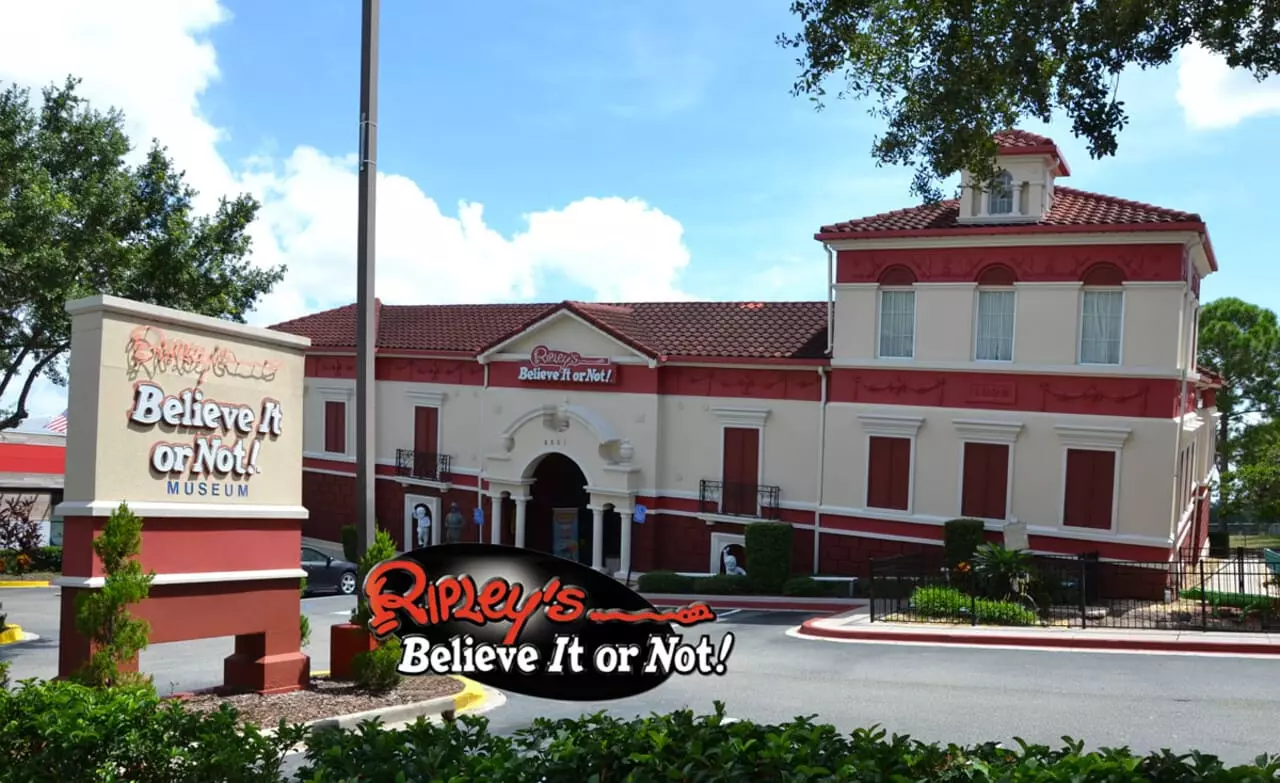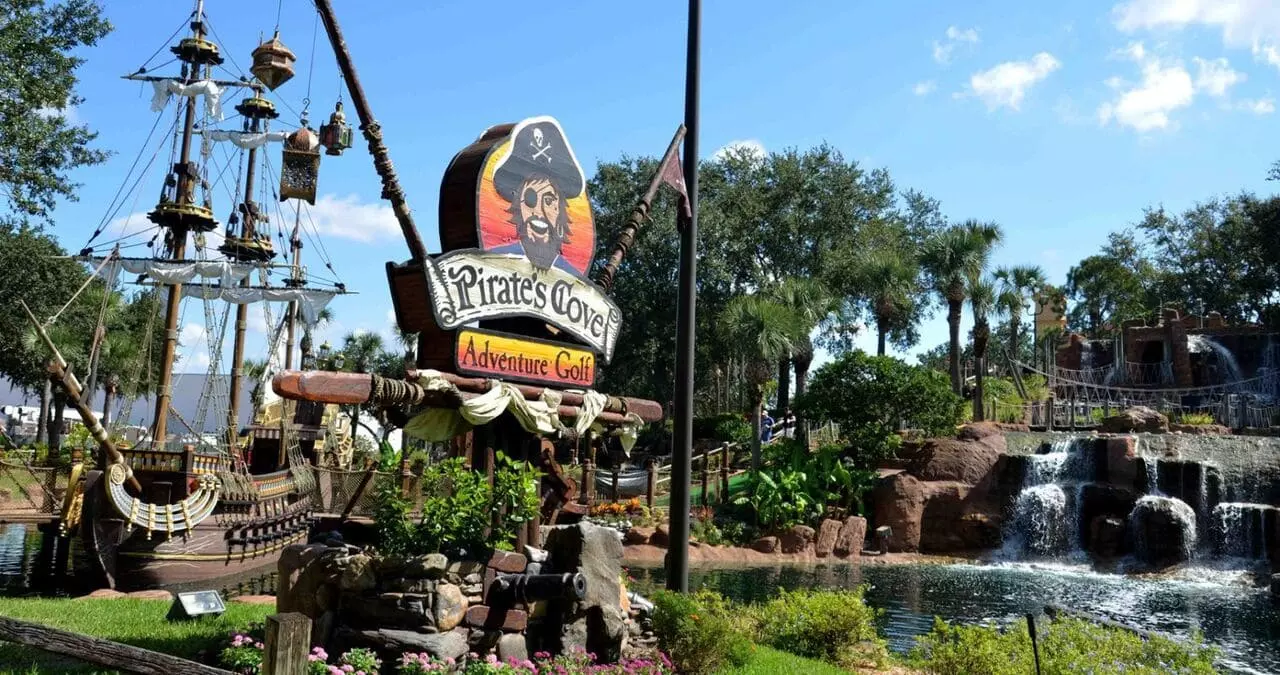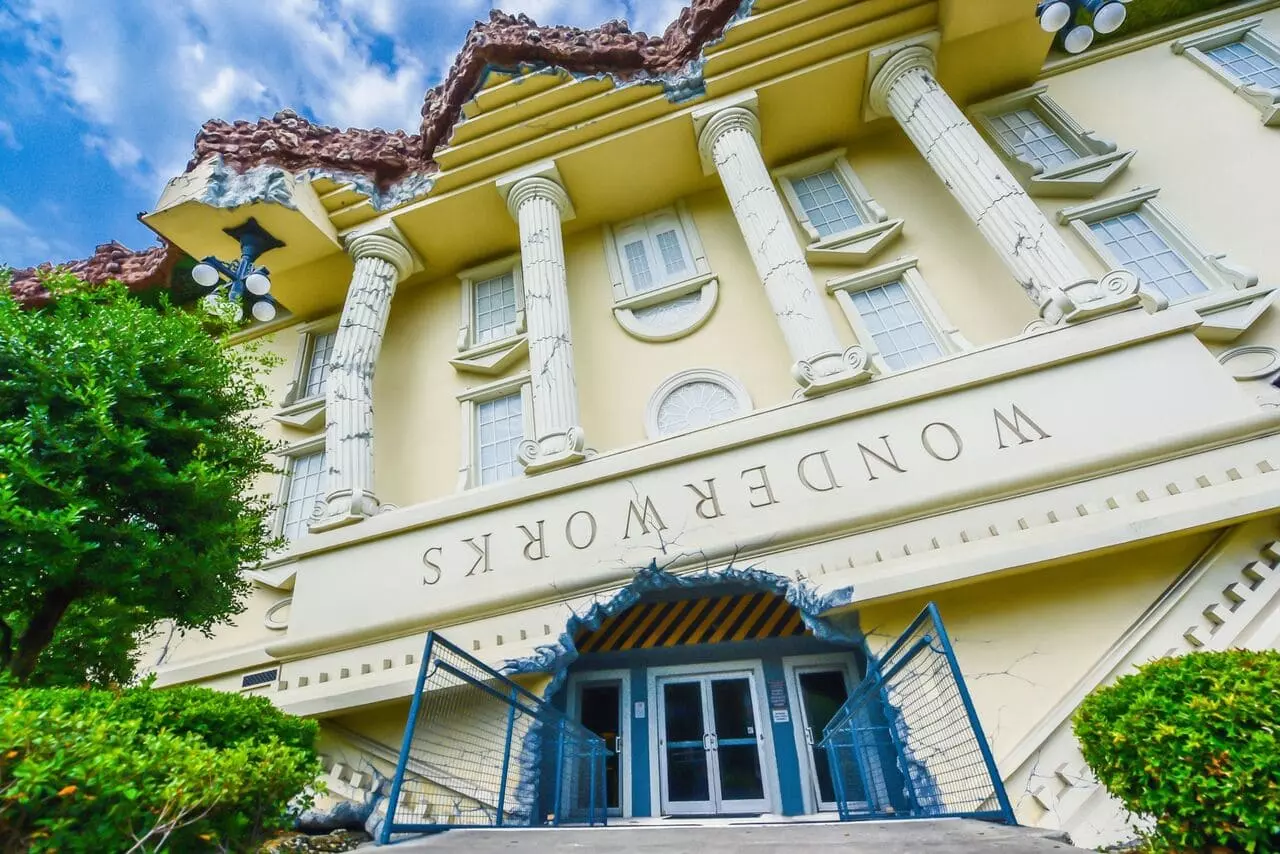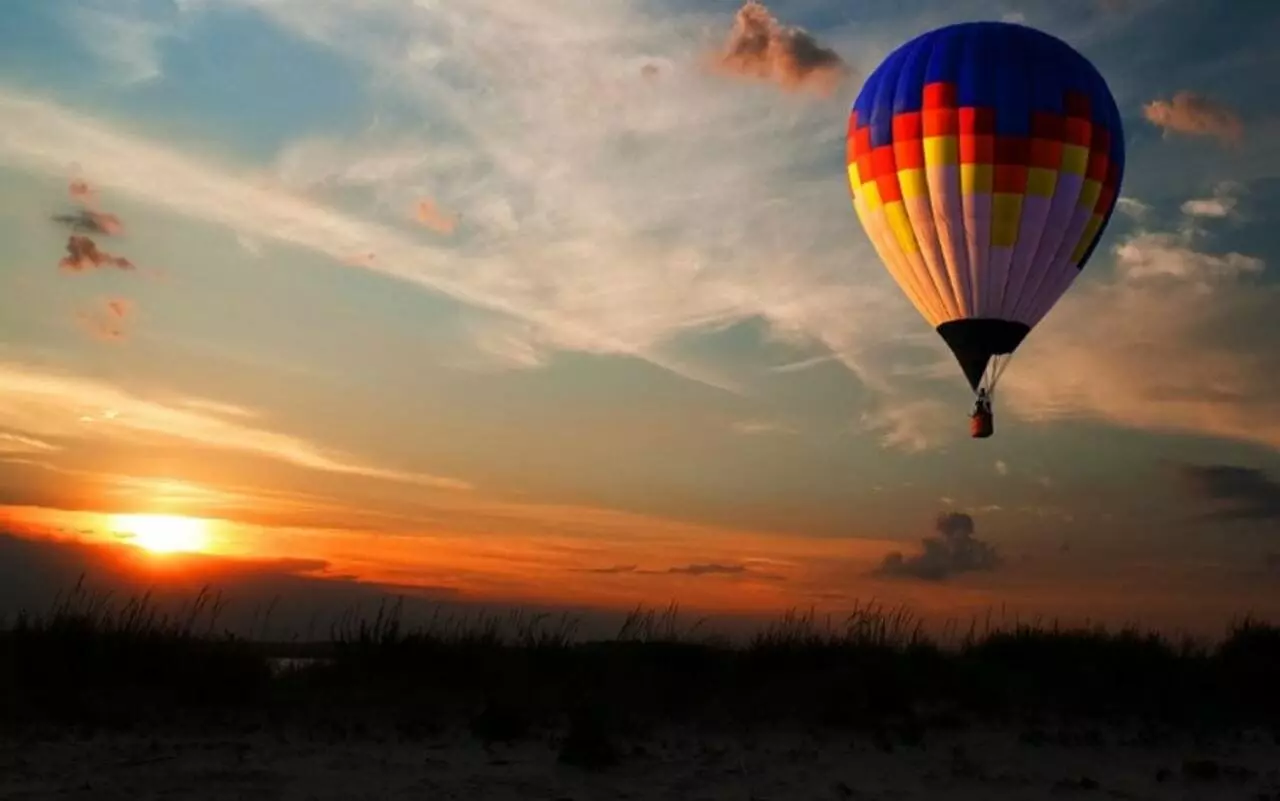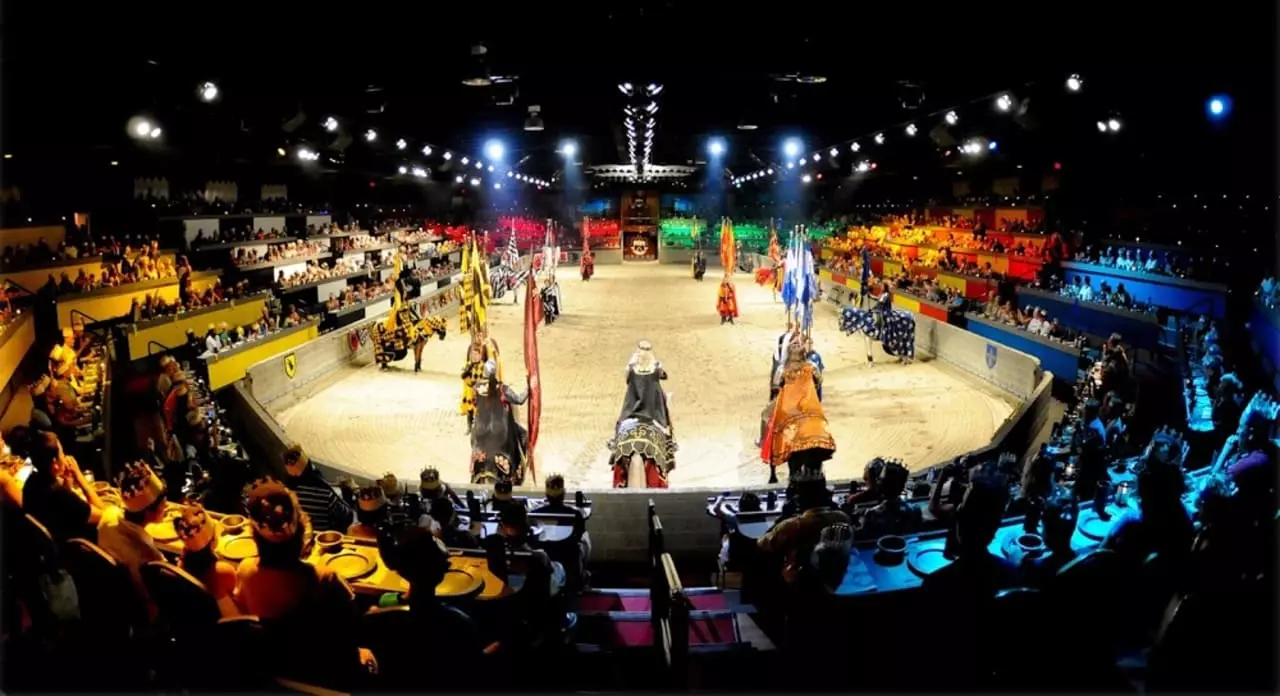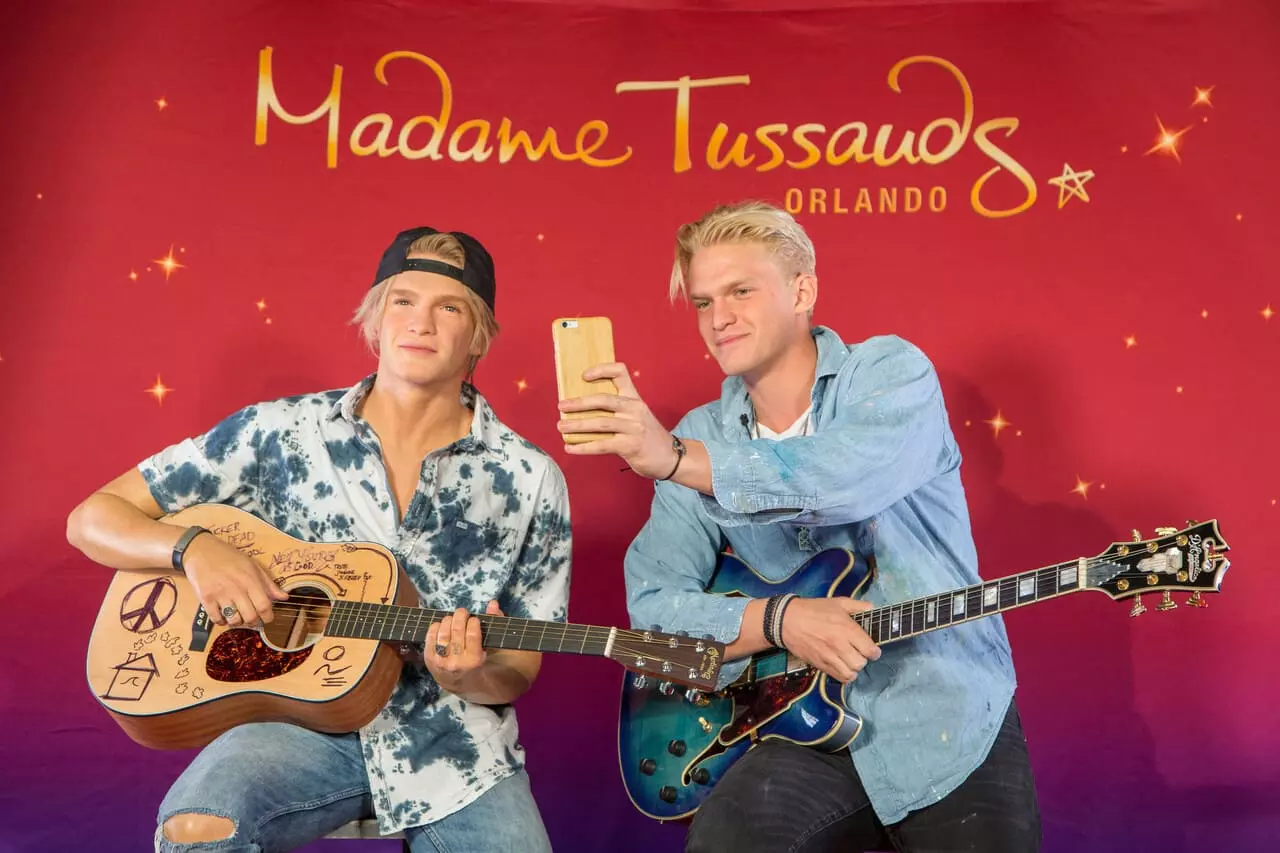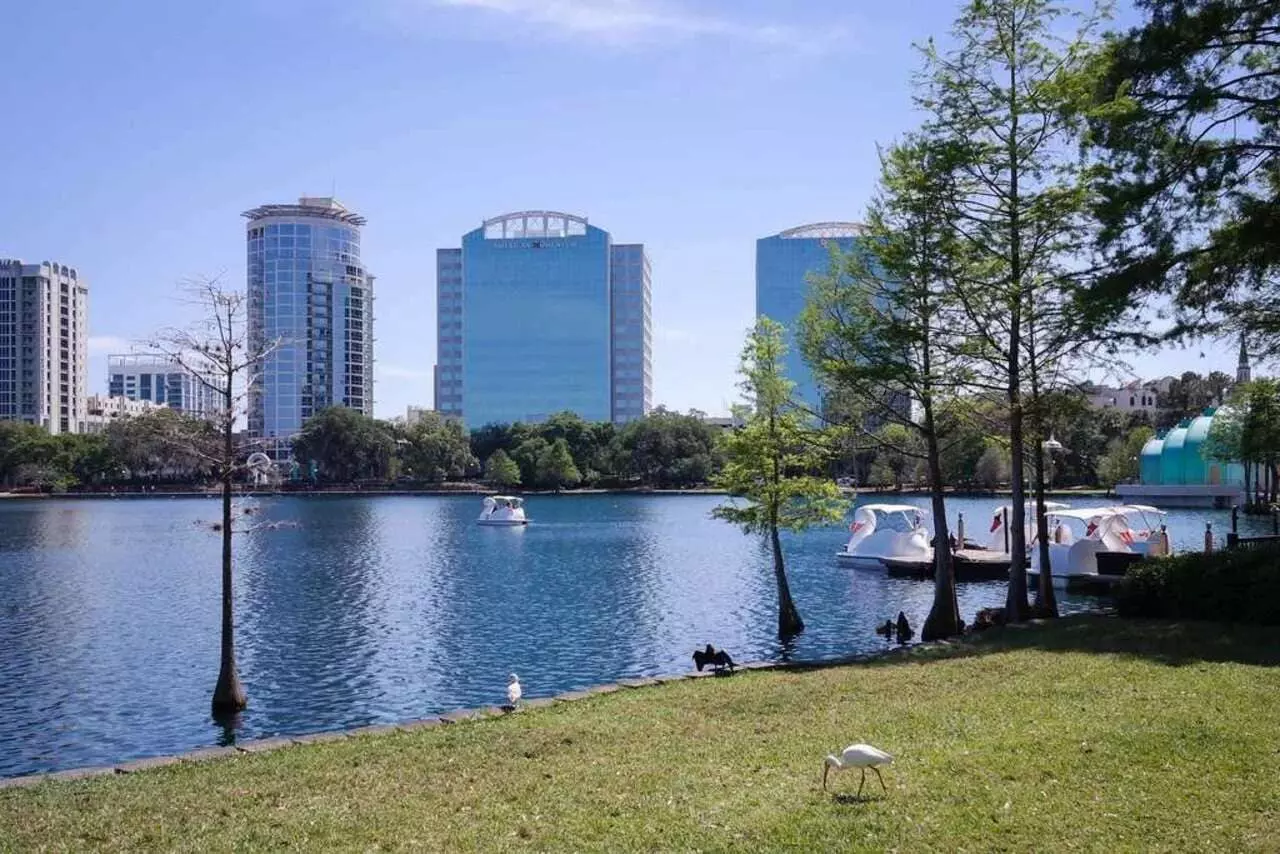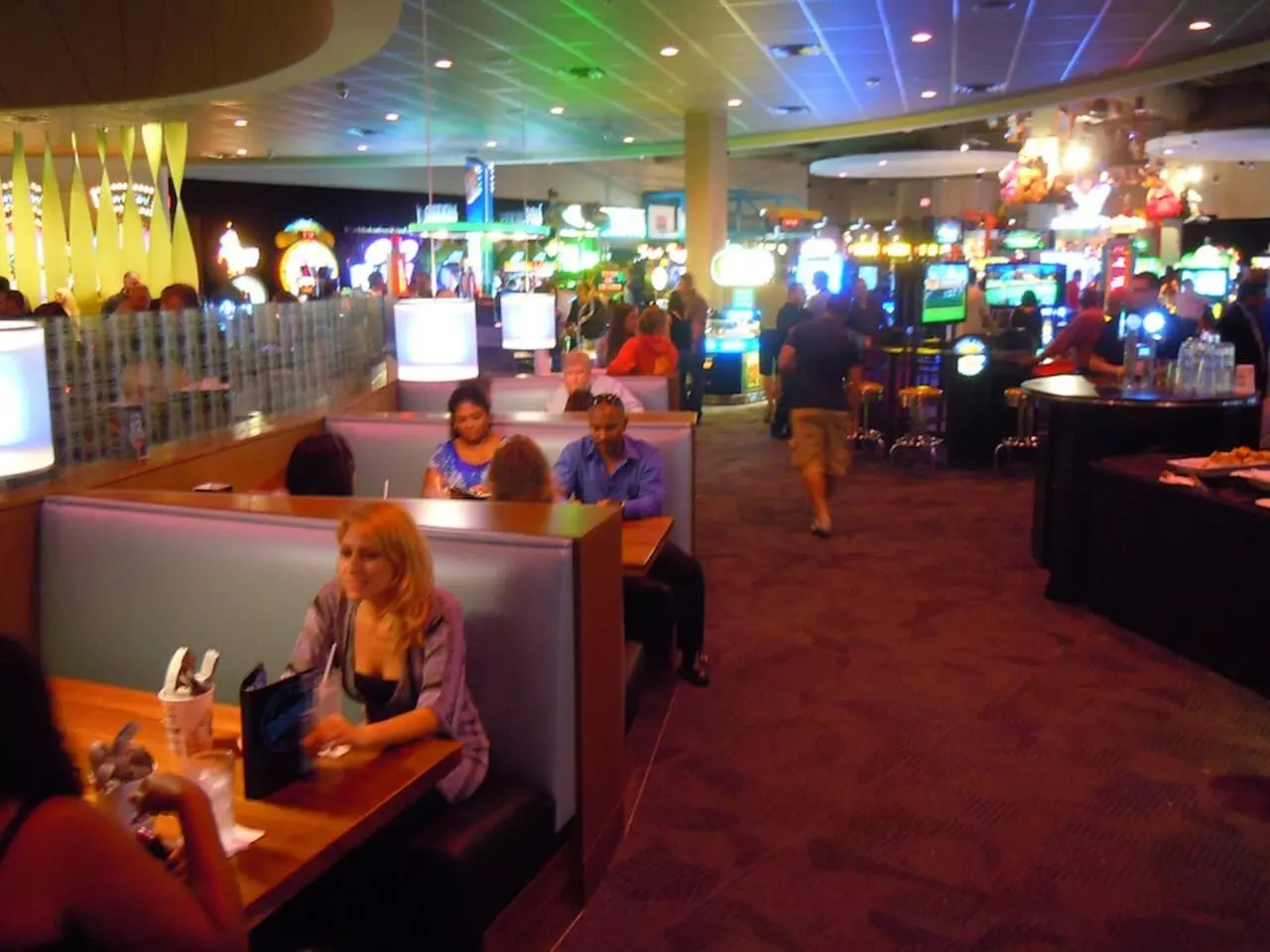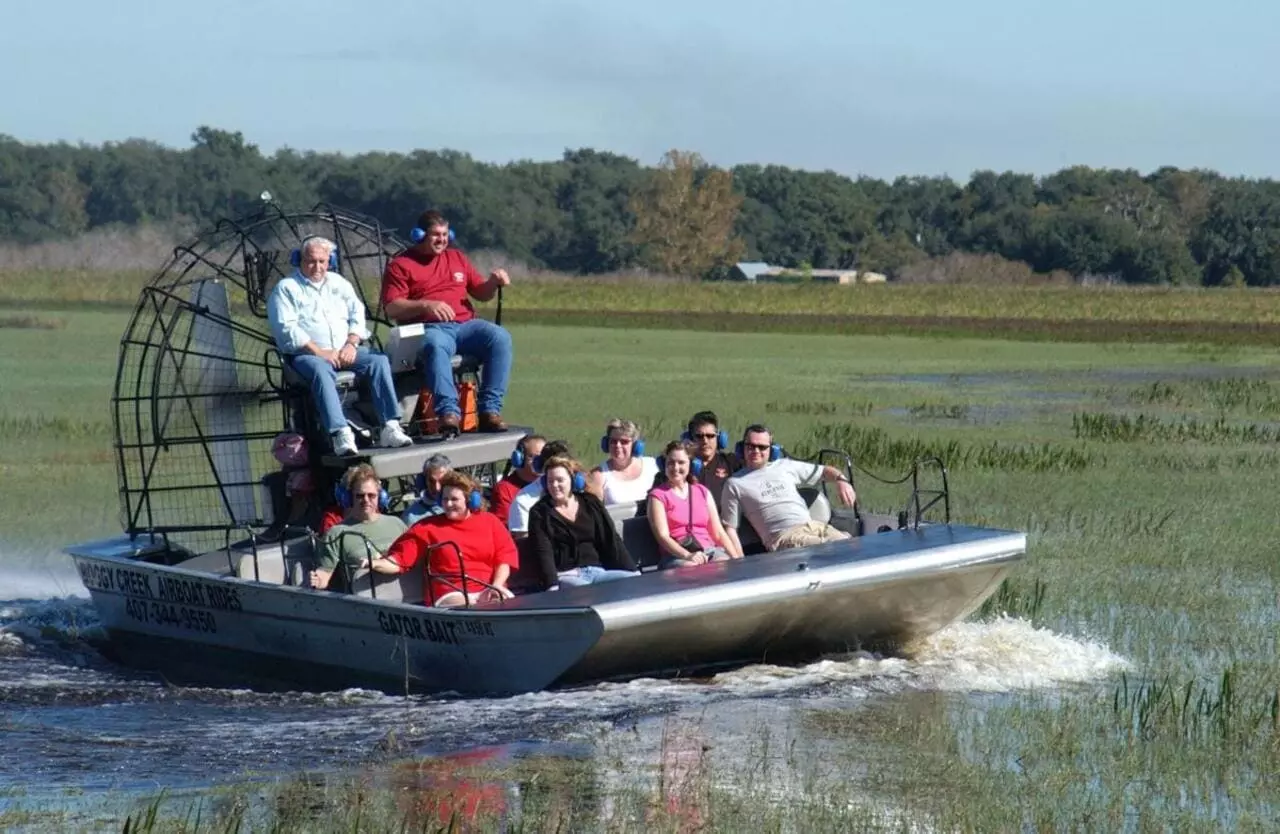 When we think of 'Orlando, Florida' we tend to think of Disney World, SeaWorld and Universal Resorts as the main Attractions, but there is actually so much more excitement and thrills that Orlando has to offer visitors.
Read on and prepare to be amazed as you discover and explore the multitude of ideas, amusement, sporting and entertainment that Orlando offers beyond the main Theme Parks – including tours and night time activities.
From Skydiving to balloon rides, laser tag and evening dinner shows, there are many fun things to do in Orlando.
Here is a list of some of the numerous other Attractions and Entertainment that is offered in the greater Orlando area
If riddles and puzzles are your thing, you won't want to miss this game, which is located on International Drive. You and a team of up to nine other people will be locked in a room, after which you'll have 60 minutes to solve riddles and puzzles to escape. You can also choose from six different experiences, each providing a unique challenge to solve.
Race with a legend at the only indoor karting experience endorsed by Mario Andretti! Adjacent to International Drive and the Orange County Convention Center, this 150,000-square-foot facility features multi-level indoor karting, 12 lanes of boutique bowling, more than 120 arcade and prize games, two-story laser tag, six virtual-reality racing simulators, a motion theater, and an extreme ropes course with a curved-rail zipline, as well as a full-service restaurant and bars.
The Beacham is a live music venue and nightclub in the heart of downtown Orlando. The history of the building dates back to the early 1920s when it touted famed vaudevillian acts. What's old is new again, with true-to-the-original renovations creating a historic, yet state-of-the-art spot to catch the hottest national touring acts. However, be sure to check the required dress code, in order for you to have a night you'll never forget.
Located in Kissimmee near Walt Disney World, this attraction invites you to glide across the headwaters of the Florida Everglades at speeds up to 40 mph aboard six-passenger airboats that have been inspected and approved by the U.S. Coast Guard. During the 45-minute tour, you'll encounter areas untouched by man and see a wide range of exotic wildlife. Night expeditions, which last an hour, are also available.
Just 10 miles from LEGOLAND Florida, this is one of Florida's first attractions and best-kept secrets. The National Historic Landmark was dedicated in 1929 as a gift of gratitude from Edward Bok, a humanitarian, Pulitzer Prize-winning author and world peace advocate. Bok Tower Gardens' nearly 700 acres of citrus groves, woodland gardens, nature trails, conservation lands and endangered plants are the perfect setting for visitors to explore breathtaking sights throughout the year.
Most of the time Orlando's weather allows for some fun water adventures. Buena Vista Watersports is the place for water play with water skiing, wake-boarding, tubing, a sandy beach and more. You can do it all on the 400-acre private Lake Bryan.
Knock three times, give the secret password and discover the era of mobsters, dames and prohibition at this dinner attraction near Walt Disney World in Kissimmee. The one-of-a-kind speakeasy and cabaret features singing, dancing, sensational costumes, standup comedy, romance and goofy gangster action, plus lots of audience participation.
Nestled in lush, tropical foliage, the Central Florida Zoo is home to 23 acres of native gardens and more than 500 animals. It also features an insect zoo, a reptile house, a children's area with animals you can feed and pet, a splash playground, and ZOOm Air Adventure Park. The zoo is located in Sanford, about 20 minutes from downtown Orlando.
This interactive journey near International Drive reveals how chocolate transforms from the bean into a creamy, dreamy treat. Guided by a prince and his dragon sidekick, you'll go through the attraction's Cacao Tree Greenhouse, Chocolate Museum, Mystical River of Chocolate and Bean-to-the-Bar Factory, which uses old-world machinery. You'll even have the chance to create a customized chocolate bar!
Enjoy a full day of creative play and colourful fun with 26 hands-on activities at this family-friendly attraction, located at the Florida Mall. Covering two stories and 70,000 square feet, Crayola Experience invites you to name and wrap your own Crayola crayon, and learn how crayons are made in a fun live show. You can also sculpt colourful creations at the Crayola Model Magic compound, watch as your digital art comes to live on a huge interactive wall, and melt crayons down into shapes.
Dave & Buster's is a large entertainment facility filled with everything you'd need to have a fun time, arcade games, a full sports bar, and a great restaurant. Dave and Buster's is a great alternative to the theme parks; here you can have tons of fun without having to spend hours queuing up for rides. It's the place where the fun lasts through the night, and you can eat, drink, play and watch sports, all under one roof. At 8986 International Drive, Orlando.
Fun for race fans, friends and families, Daytona Beach is world renowned for its resorts, the Daytona International Speedway, swimming, surfing and all other fun, beach activities. But the Daytona Beach Pier is often an underrated, beautiful part of the beach. It's a historic attraction that recently reopened after a 5 million USD restoration. Definitely worth a visit!
Just 15 minutes from Orlando International Airport, Drive Shack invites golfers of every age and skill level — as well as people who have never picked up a club — to experience an all-new take on golf. Instead of worrying about pars, birdies or holes-in-one, you'll play fun games like ShackJack, which is based on classic blackjack, or Monster Hunt, where you destroy monsters to save a princess. And it's all complemented with gourmet food and beverage options.
Located in the heart of I-Drive, and rated as Orlando's No. 1 escape room by TripAdvisor, The Escape Game offers immersive, 60-minute adventures that bring epic stories to life in a one-of-a-kind tactile experience. You and your team will work together to find clues, overcome challenges and ultimately complete a mission. Escaping will require teamwork, communication, wits, a sense of adventure, and more importantly: you!
The only attraction of its kind in downtown Orlando, The Great Escape Room features four challenging scenarios, including Poker Night at The President's Bunker; Escape Artist – The Final Seance; Mountain Top Murders and Portable Escape Experience. Your group will have to work together as a team to solve various mysteries and escape!
Fun Spot America is Central Florida's only family-owned theme park, and it has two locations: International Drive in Orlando, and Kissimmee near Walt Disney World. Both provide the same level of fun, but they are distinct enough to allow for completely different experiences. Whether you're a thrill-seeker or someone who prefers the lights and sounds of an arcade, these parks offer plenty of excitement for the entire family, including multi-level go-kart tracks and Orlando's only wooden roller coaster.
Have you ever fed a giraffe? At this attraction in Dade City, about an hour from Walt Disney World, you'll get to know giraffes and other species from around the world, all in a setting that seems right out of Africa with huge live oaks and open grasslands. Offering tours exclusively by reservation, it's on 47 acres of countryside adjoining Florida's second largest wilderness area, the Green Swamp, complete with native orchids, lush pastures and rolling wetlands.
Situated on more than 100 acres, one of Orlando's oldest attractions provides affordably priced family fun. See thousands of alligators and crocodiles, along with an aviary, a breeding marsh with observation tower, Florida panthers, a petting zoo, and a splash pad for younger visitors. The park also offers one-of-a-kind reptilian exhibitions, including the Gator Wrestlin' Show, Gator Jumparoo and special up-close encounters. Last but not least, get even more thrills from your visit with the separate-ticketed Screamin' Gator Zip Line and Stompin' Gator Off-Road Adventure.
Laser tag fans won't believe the fun at the indoor laser tag facility Hard Knocks. The 30,000 square-foot venue features urban themed combat arenas with more than 85 unique missions to choose from and realistic weaponry. You can try your hand at overthrowing enemies, preparing for an assassination, seeking revenge and more.
Harried tourists often overlook botanical gardens but in Orlando it's a shame to pass up on the 50-acre (20 hectares) Harry P. Leu Gardens. They house more than 1,000 rose bushes (in season from April to January) and the largest collection of camellias in North America (in bloom November through March). Located on Lake Ivanhoe near downtown, the gardens also features a citrus grove and a butterfly garden.
Rise high above Orlando for a spectacular morning views in a hot air balloon. Fly quietly over lakes, forests and swampland. Look down from a bird's eye view at places like Walt Disney World and Universal Orlando Resort. The breathtaking experience begins early in the morning and you get to watch the balloon being inflated. Climb aboard for the thrilling ride making sure not to forget your camera! Photo opportunities abound. Return to land and join the age old tradition of toasting the ride with some champagne or a mimosa. Snack on some goodies provided and compare photos of memories to last a lifetime.
For a unique taste of the local culture, together with an intimate immersion into the Orlando music scene, come check out the House of Blues in Orlando, Florida! Home to countless award-winning performances over the years, this top-tier venue regularly plays host to some of the top blues musicians to grace the face of the planet today. Their constantly updated online schedule is always decorated by a unique assortment of new and renowned musicians, events which always provide locals and visitors alike with the perfect excuse to hear world-class music.
The Ice Bar in Florida is the largest in the world and it is there all year round. It is divided into two areas: the Ice Bar and the Fire Lounge. Upon entering, you will be greeted by an Ice Princess who will provide you with Thermal Coats and Gloves. As you step inside the Winter Wonderland, the frozen sculptures make the perfect setting for your photo moments. When you feel you want to heat things uo, slip in to the Fire Lounge for a night of dancing.
Towering over International Drive, the 400-foot-tall observation wheel will give you an unbeatable view of Orlando from the climate controlled room Wifi enabled capsules. This is one of several attractions at the Icon Park entertainment and dining complex.
If you've always wanted to experience skydiving but aren't too keen on the whole "jumping out of a plane" aspect, head to this attraction on International Drive. There's no parachute and no jumping. Instead, you'll float on a cushion of air thanks to iFLY's innovative wind-tunnel technology. It's safe for guests as young as 3, and you'll be guided by a personal flight instructor.
International Drive Orlando allures visitors from near and far who are looking for visitor experience to remember! The multitude of attractions and amenities combine together to make the International Drive area one of Orlando's most dynamic destinations.
This is the perfect place to bowl, eat and lounge in a comfortable, fun and luxurious environment. Located at Pointe Orlando on International Drive, it features 22 bowling lanes, billiards, ping pong and even bocce ball, plus two premium bars serving innovative cocktails. It also boasts a chef-designed menu centered around fresh takes on American classics.
Welcome to Kissimmee where you will find a world of fun in the heart of Florida. Discover sunny blue skies, winding rivers, sparkling lakes alongside the world famous them parks and larger than life attractions.
Downtown Kissimmee is an eclectic mix of family owned shops with modern or vintage finds and galleries line Main, Broadway and Emmet streets, where visitors can find trinkets artwork to take home. Historic Downtown Kissimmee is the largest independently owned restaurant district in Central Florida with more than 30 family owned eating establishments.
Although the Disney theme parks are usually associated with Orlando they are actually located in Lake Buena Vista, a municipality controlled by the Walt Disney Company. The entertainment in Lake Buena Vista doesn't begin and end at Disney's gates, however. In Lake Buena Vista, guests will find everything from dining to shopping quality as amusements. Restaurants with delectable cuisine from around the world can be sampled both inside and outside Lake Buena Vista's theme parks. It's not hard to find the special brand of dining entertainment known as Dinner Theatres to delight your and old with shows, music, comedy, dancing and even medieval jousting. Several golf clubs are also located here. Don't miss Lake Buena Vista!
Lake Eola is located in downtown Orlando, and is a serene oasis away from city life. There are several activities to do here, from feeding the swans, to watching a show at the park's Walt Disney Amphitheatre. But no trip to Lake Eola would be complete without a ride on the park's iconic swan paddle boats. Rent one for $15 per half hour and revel in the surrounding scenery. After you've worked up an appetite, grab a bite at Relax Grill, a casual lakeside eatery that serves lunch and dinner. On top of that, every Sunday, the park boasts the city's best market, featuring fruits and vegetables, home-made breads, an assortment of local cuisines, beer, wine and a variety of artwork and stellar entertainment.
Part of International Drive's stellar line-up of attractions, Lockbusters does away with traditional locks and keys for an innovative take on the traditional escape-room genre. Challenges include The Collector, Bank Heist, Pirate Adventure, Chopper Down and Cremlocke Manor, all of which provide fully immersive experiences.
This McDonald's is not like the rest. First of all, it's shaped like a giant bag of fries, and secondly: it's world class. To accommodate the throngs of people lining up to get Happy Meals, it has a touch screen ordering system that possibly makes fast food even faster. For the food, it's not just McChickens and McWings, they also sell pastas and pizzas! As if that's not enough, they also offer a full dessert bar. Naturally, the restaurant has plenty of cheap arcade games to keep the kids entertained. This world-class McDonald's is located at International Drive, a place that has a lot more to offer, it might take you a whole day to explore!
Orlando's chapter of this world-renowned attraction is part of ICON Park on International Drive. Here, you can see lifelike stars from film and television, music, sports, pop culture and history. And now, you can even meet some of the world's best-known superheroes as part of Justice League: A Call for Heroes, an all-new exhibit featuring the stars of DC Entertainment's Justice League!
Eat, bowl and play with state-of-the-art bowling, virtual and interactive games, billiards, a high-ropes adventure course, 61 HDTVs, and chef-driven dining, all in a 50,000-square-foot facility. Main Event also boasts the first-ever, free-roam, multiplayer, virtual-reality game! It's part of the Pointe Orlando dining, entertainment and shopping hub on International Drive.
Located in the heart of International Drive, Mango's offers a lavish dining experience like no other. Watch in wonder as the world-famous Mango's Dancers perform on an Italian glass mosaic after walking past an amazing terrazzo mural. Outdoor covered patio spaces include a sidewalk café and a second-floor veranda, which are surrounded by the copper sculpture Mambo Bar, the mystical Samba Bar and the lovely Mermaid Bar.
Orlando's original dining entertainment experience presents a heart-pounding show that tells a tale of devotion, courage and love. Travel through the mist of time to an age where bold knights on spirited horses display the incredible athleticism and thrilling sword fights that have made Medieval Times one of America's most popular dinner attractions. Housed in an actual castle, they're located close to Walt Disney World in Kissimmee.
Compared to the Walt Disney World Resort area the Merritt Island National Wildlife Refuge is more than four times its size! At a stunning 140,000 acres (roughly 218 square miles), this preservation of some of Florida's finest indigenous species truly allows visitors and locals alike to taste authentic southern life, at its absolute finest.
One might assume the largest collection of Tiffany glass in the world would be located in New York or Paris, but it actually is right here in Orlando's Charles Hosmer Morse Museum of American Art in historic Winter Park. The Morse has amassed some of the most memorable lamps, leaded-glass windows, jewellery, art glass, and pottery by Louis Comfort Tiffany. Revel in the beauty of each stained glass piece and learn a bit more about how this art is made.
See an eye catching classic or antique car display in Old Town Kissimmee with it's many shops, eateries and visitor amenities. Take a spin on the Ferris wheel, satisfy your craving for live music or just enjoy fun aplenty day and night.
The Orlando Science Center is a private science museum located in Orlando, Florida. View millions of stars in the domed planetarium and peer into their largest public refracting telescope to catch a breathtaking glimpse of the Florida night sky. The Cinedome screens educational films in its state-of-the-art spherical theatre. Apart from its permanent exhibits, the science center hosts several temporary exhibits based on current trends, like a Star Wars exhibit or a dinosaur exhibit.
One of Orlando's newest attractions is also one of the most affordable, with tickets costing c$10 when purchased online. Standing 450 feet tall, making it the world's tallest swing ride, the StarFlyer is at Icon Park and invites you to soar at speeds up to 60 mph. There are no age restrictions, but guests must be at least 44 inches tall.
Practice your best Tarzan yell before heading to this attraction, which is located near Walt Disney World in Kissimmee. It features 97 challenges for climbers of every skill level, including swings, nets, ropes, a trapeze and other ways to show off. Safety is never an issue, either, as you'll be securely clipped to a safety cable, and all guests receive a safety demonstration from trained instructors.
Close to Orlando International Airport, this unique water park offers waterskiing, wakeboarding, wakeskating, wakesurfing and kneeboarding on a massive boat lake. It's also home to Central Florida's first Aquapark, where you can have hours of fun on a series of inflatable, interlocking climbing obstacles, pathways and slides. However, guests under 18 require parental waivers, and there's a mandatory one-hour lesson for children under 10.
This hilarious show at WonderWorks in the Pointe Orlando complex combines high-energy comedy improvisation with spectacular magic to thoroughly entertain audiences of all ages. During the show, you will enjoy unlimited pizza, salad, dessert, beer, wine and soda. Reservations are required.
Get ready to enjoy swashbuckling fun for the whole family on International Drive! This imaginative miniature golf experience offers two championship, 18-hole courses, where you putt your way through mountain caves, over footbridges and under waterfalls. The attraction also has a beautiful picnic area for birthday parties and group events.
An off-road motor and fishing venue set in 230 acres of Florida countryside, this attraction is close to all major tourist attractions. You're invited to jump in the driver's seat for the guided adventure of a lifetime on all-terrain vehicles, dune buggies or even ARGO amphibious Mucky Ducks. Revolution (Off Road) Adventures also offers bass fishing on its private lake, as well as archery lessons and clay shooting. Plus, all equipment is included.
Don't be fooled by this International Drive attraction's outward appearance: It's not really falling into a sinkhole! It's just one of many odd and unbelievable sights, sounds and experiences at the 10,000-square-foot venue. Inside, the whole family can enjoy fascinating, interactive exhibits and explore an impressive variety of artifacts and displays in 16 unique galleries. And the self-guided, self-paced tour means you'll have plenty of time to see it all.
You'll be enveloped by an open vista of grazing animals surrounded by cypress domes and bay trees at this attraction, located 45 minutes from Walt Disney World. During this natural adventure, knowledgeable and experienced guides will take you through large herds of exotic game on 260 acres of pristine wilderness. Tours are offered daily and by reservation only.
Dive deep into an underwater world of wonder at SEA LIFE Orlando Aquarium, part of ICON Park. Soak up incredible views from Orlando's only 360-degree underwater tunnel, where sharks and rays swim overhead, and gaze at breathtaking creatures as you walk through themed habitats. It also features a special play area for younger guests.
You are invited to step into a world of comedy, mystery and intrigue at Sleuths, located on International Drive and suitable for all ages. Mingle with unusual characters as you become the detective and solve the crime through a live interrogation where the action is fast and the laughter is contagious. Dinner includes hors d'oeuvres, a choice of entrée and dessert, as well as unlimited beer, wine and soft drinks.
The Tibet-Butler Nature Preserve is Orlando's small 440 acre (178 hectares) nature preserve that allows visitors to take a glimpse of the natural scenery of Florida. This quiet preserve gives you the opportunity to escape the crowds and intense heat of the afternoon sun for a relaxing and shady walk. The lake offers peaceful views along the beautiful wetlands, providing the perfect setting for some unwinding, and a place away from loud theme parks.
Climb onboard a replica of the Titanic for a night to remember on your next trip to Central Florida. On Friday and Saturday nights, you can become a participant in one of the most famous dinner parties ever to grace the ill-fated ship. Join other first class guests and Margaret "Molly" Brown as you celebrate the retirement of the ship's legendary captain, Edward John Smith.
The evening begins at a cocktail party, where signature cocktails including The Iceberg are served prior to dinner. A three-course dinner ensues, where guests are treated to a first course consisting of a mixed greens salad with Italian vinaigrette and rolls with butter before dining on beef bouillon with croute. The main course features sliced beef with mushroom demi-glaze, chicken breast with sherry cream sauce, glazed carrots and dill roasted red potatoes. Everyone's favourite course, dessert, features a brownie with chocolate mousse. Dinner is served with tea, water or coffee, and a beer and wine service is also available. Vegetarian options are available, and dietary restrictions can be met if notified in advance.
Relish in the re-enactments of the events of April 14 by spot-on actors and discover all of the fascinating treasures, historical replicas and stunning artifacts that are on display as you tour the Titanic: The Artifact Exhibition, a 17-gallery, 20,000-square foot interactive museum. All of this is included in the price.
Love golf? Never played it? Either way, you'll have a blast at Topgolf Orlando, which is adjacent to the Orange County Convention Center in the International Drive area. Featuring a fun take on the game that uses a scoring system similar to bowling or darts, the venue also has an impressive food and drink menu. What's more, all of the attraction's 102 climate-controlled driving bays have HDTVs and music selection.
The Wekiwa Springs State Park offers visitors the opportunity to relax in its beautiful setting, enjoy a picnic, or take a swim in the cool spring. For those adrenaline junkies out there, you can get your fix by partaking in a myriad of water activities like canoeing, kayaking, snorkeling, as well as other activities like hiking and cycling. Wekiwa Springs State Park is a 7,000-acre Florida State Park in Apopka, Florida. It is located 20 minutes north of Orlando, off Interstate 4 at exit 94, near Altamonte Springs and Longwood. The park also contains the head water of the Wekiva River.
The original "indoor amusement park for the mind" melds education and entertainment into more than 100 hands-on exhibits for all ages. Features include six interactive "Wonder Zones" based on a range of themes, as well as laser tag, a three-story ropes challenge course and the XD Theater 4D Motion Ride. Also home to the Outta Control Magic Comedy Dinner Show, to you'll find it in the famous upside down building that's part of Pointe Orlando on International Drive.
Travel deep into 4,200 acres of protected swamps, marshes and rivers that make up the headwaters of the Florida Everglades. On your journey, you'll get an in-depth look at the gators, birds, eagles, trees and plants that can be found in the area's beautiful wetlands. What's more, airboat tickets include complimentary admission to the wildlife park and a hands-on gator demonstration.