St. Petersburg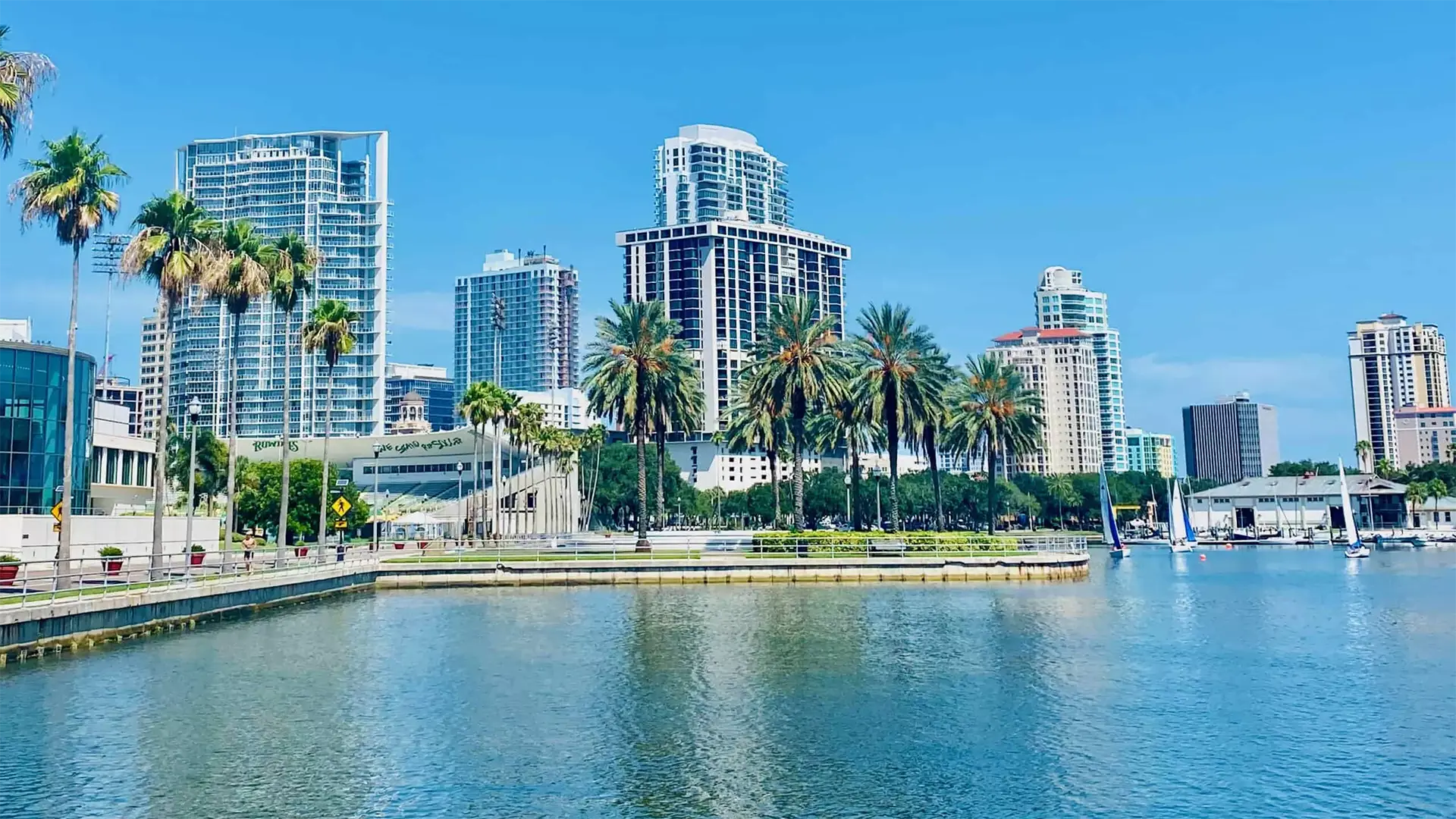 FLORIDA
Villas, Hotels & Apartments
Along with beautiful, award-winning beaches, St. Petersburg is home to the world-renowned Salvador Dali Museum, top-rated restaurants and beautiful Fort De Soto Park. The waterfront escape is a perfect family getaway with so many things to do! The Island area of Isla Del Sol near St. Pete has ideal rental condominiums.
The gleaming new 26-acre St. Pete Pier combines the peaceful blue waters of Tampa Bay with the vibrant greenery of downtown St. Petersburg's parks, creating the ultimate place to stroll, bike, dine, drink, shop, swim, and take in a concert and more.
St. Petersburg, which glimmers between the Gulf of Mexico and Tampa Bay, is known for its warm weather and for holding the title of "most consecutive days with sunshine" at 768 days!
Downtown St. Petersburg is the city's heart, home to great shopping, restaurants, bars and cultural attractions. After making a stop to check out the largest collection of Dali's work outside of Spain, swing by the Chihuly Collection on Central Avenue to witness mind-blowing glasswork.
Whether you're having some down time on America's best beaches or admiring beautiful Tampa Bay from downtown St. Pete, you're in for some major fun.
Read More
Choose type of vacation property
Show all
Apartments
Villas