Treasure Island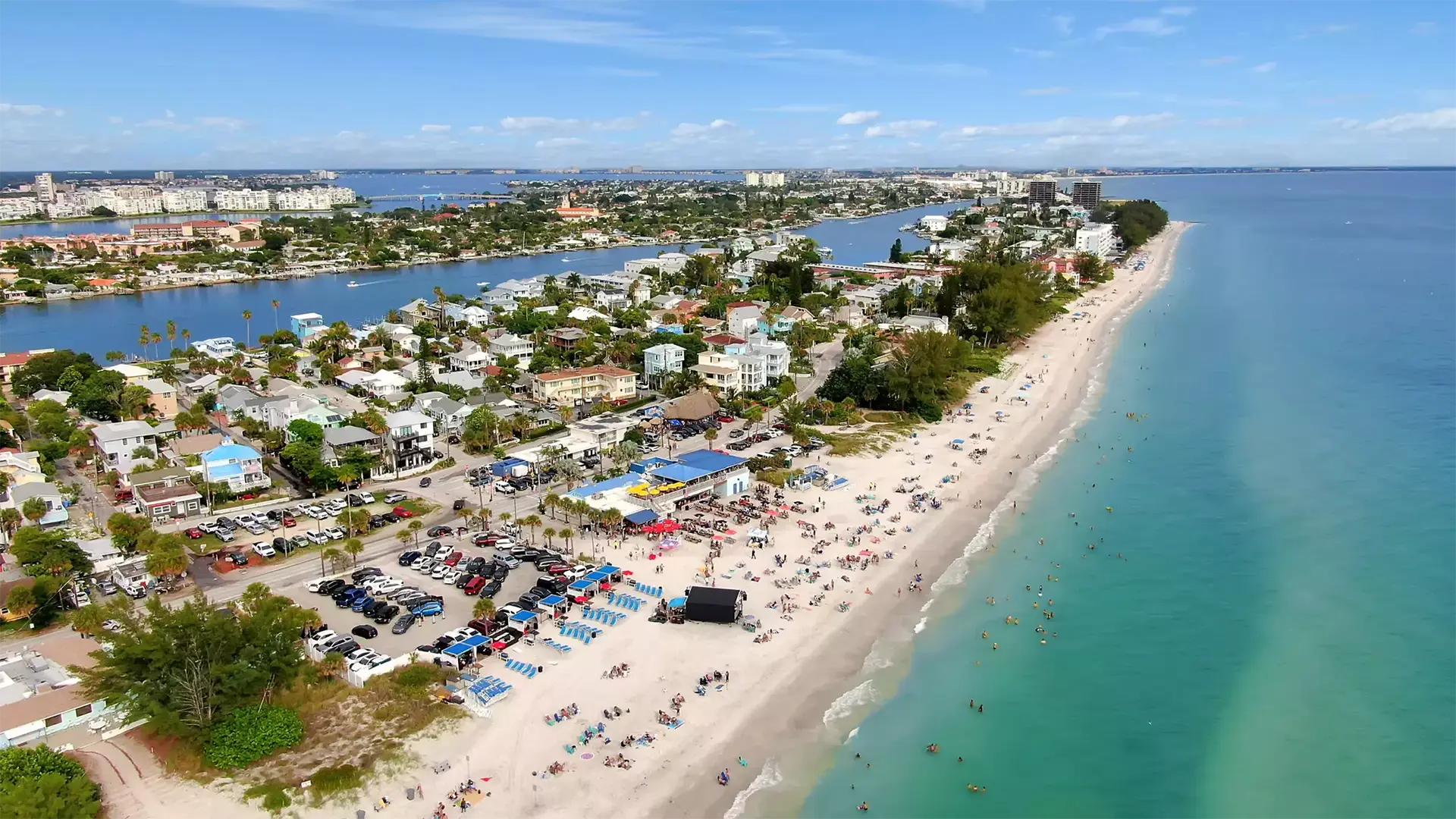 FLORIDA
Villas, Hotels & Apartments
Treasure Island, located along the Gulf of Mexico, boasts white sandy beaches, pristine waters, welcoming hotels, apartment resorts, small inns, unique restaurants and family-friendly attractions that make it the perfect destination for your vacation.Treasure Island is just a short drive from St. Petersburg and Tampa.
There are three beach areas. The first is mid-island, a very wide beach and here you will find most gulf-front motels, hotels and condo-hotels. It is a commercial area with many restaurants, shops and conveniences all within a short walking distance.
Along the mid-island stretch of Treasure Island you'll find the .85-mile Treasure Island Beach Trail, perfect for walking, skateboarding, dog-walking and cycling. The trail meanders the beach through sea oats dunes, parallel to the shoreline.
At either end of the island, with John's Pass to the north and Blind Pass to the south, the beaches are narrower yet no less beautiful. These beaches, known as Sunshine Beach and Sunset Beach, are home to quaint beach cottages and Key West-style three-story homes and some of the smaller "mid-century modern" motels from the '50s and '60s. Here you will find dunes of sea oats lining the beach with walkovers providing access. At the southern end of Treasure Island, in Sunset Beach, there is a 5/10-mile boardwalk encircling the tip of the island. This is where Blind Pass and the Gulf of Mexico meet, and it's famous for fishing and just strolling.
Read More
Choose type of vacation property