Naples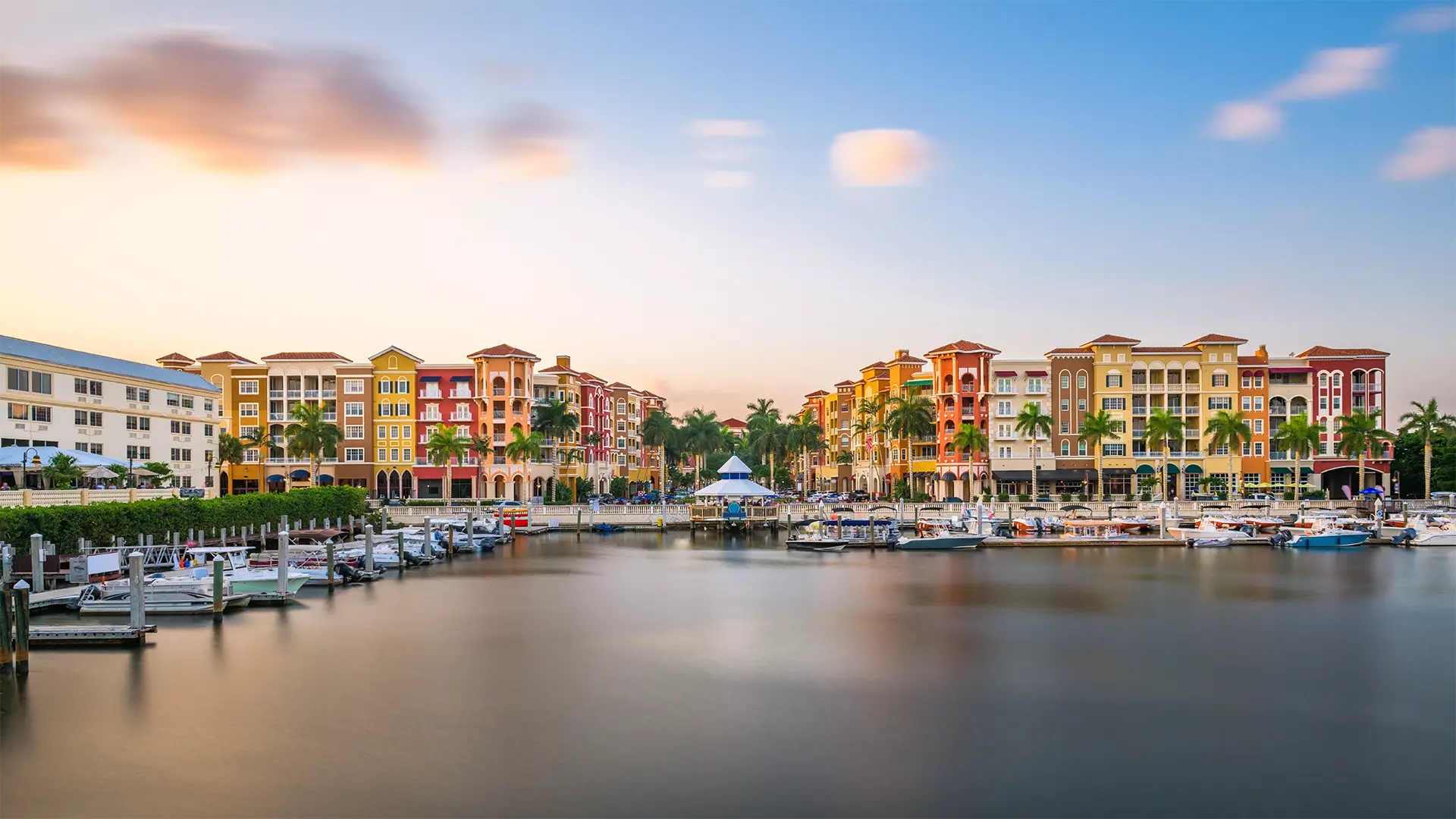 FLORIDA
Villas, Hotels & Apartments
The city of Naples, perched on the Gulf of Mexico in Southwest Florida, is famous for its high-end shopping, world-class arts and culture, and sophisticated dining, family fun, and wild outdoors. Naples Beach has a pristine seven mile white sandy beach along the turquoise gulf with a serene atmosphere and a fishing pier.
Within an hour of Naples and Marco Island are millions of acres of federal and state parks, preserves and wildlife refuges. At one, a special orchid's every bloom is recorded by caretakers. At another, endangered Florida panthers wear tracking devices. This corner of Florida is both a destination for ecotourism and a base for exploration of the vast Florida Everglades.
Fifth Avenue South and Third Street South are the focal points for Naples shopping in the historic downtown area, with numerous art galleries, chic clothing boutiques and home decor shops.
When it comes time for lunch or drinks and dinner, enjoy your meal with a water view, whether you choose a Naples beachfront resort or a funky bayside bar.
Read More
Choose type of vacation property
Show all
Apartments
Hotels
Villas