East Coast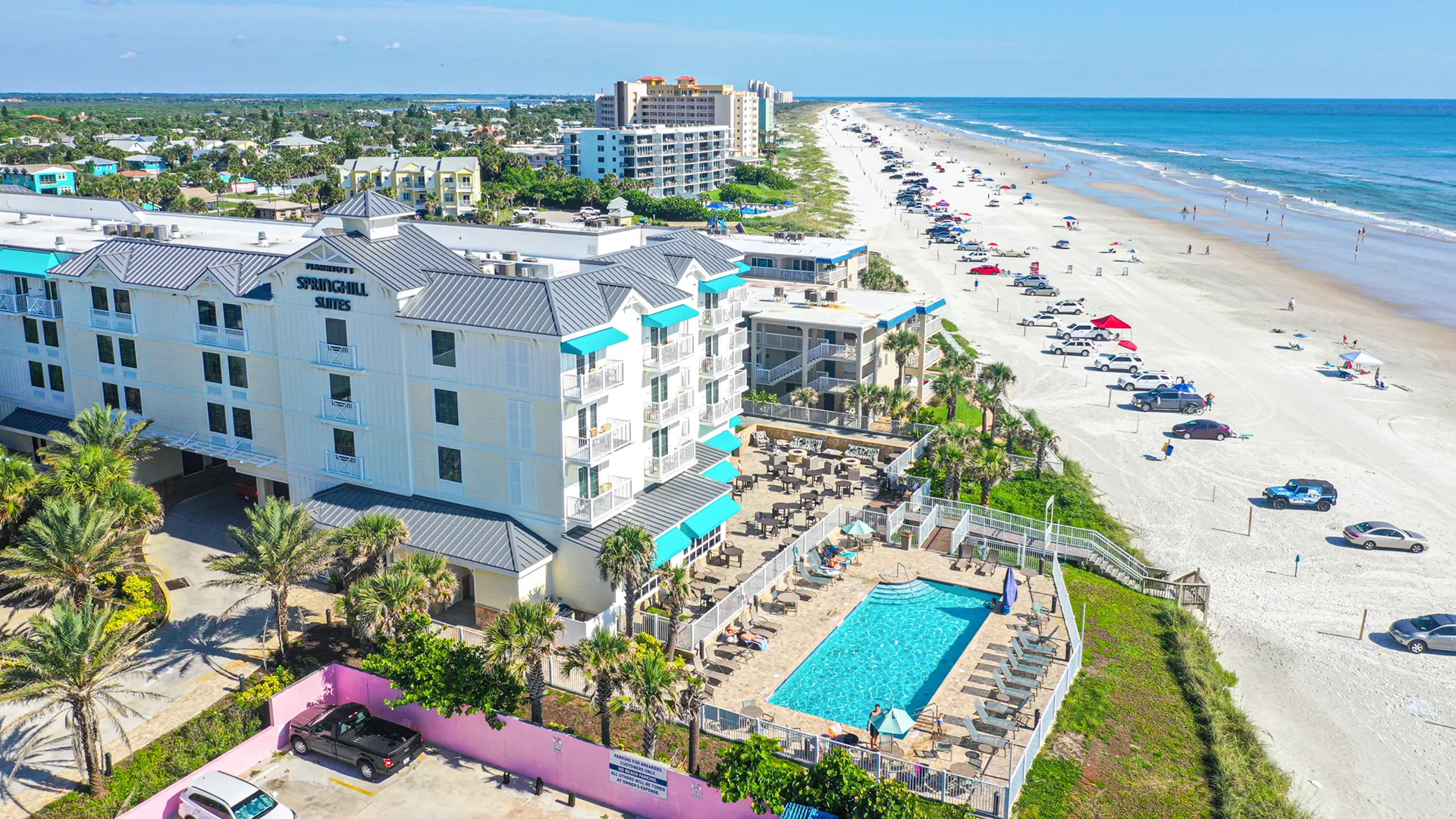 FLORIDA
Villas, Hotels & Apartments
Best East Coast vacation destinations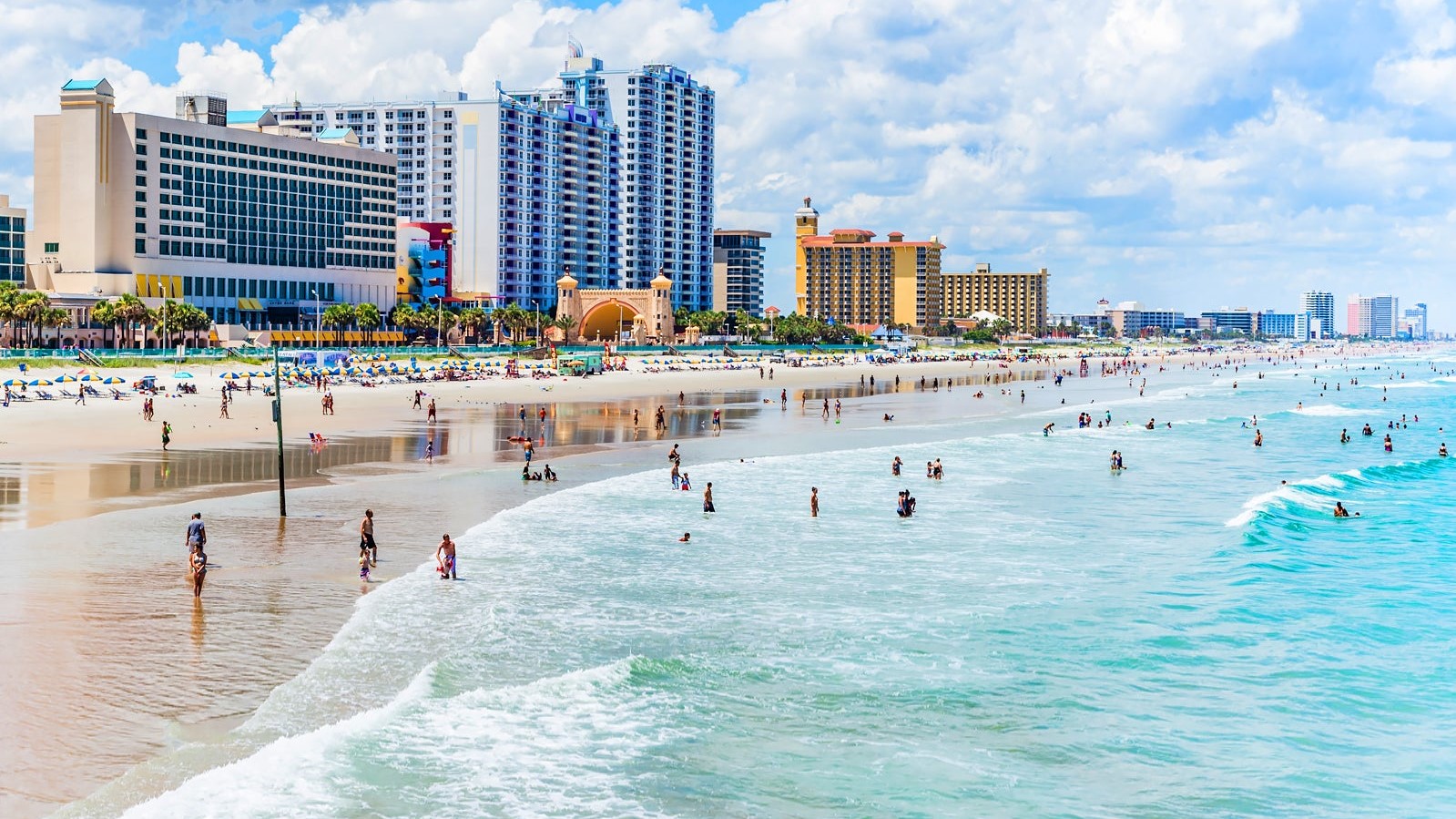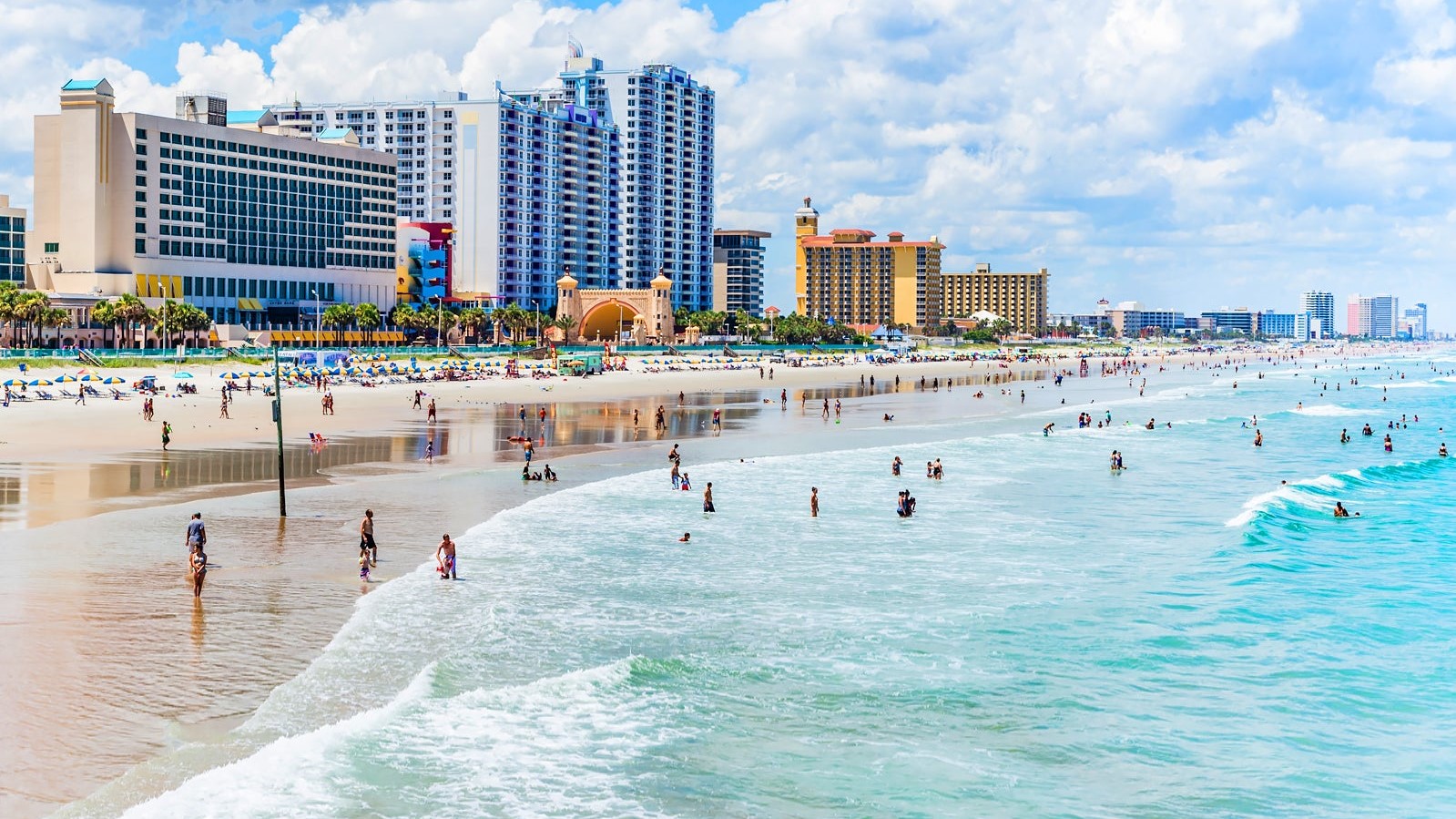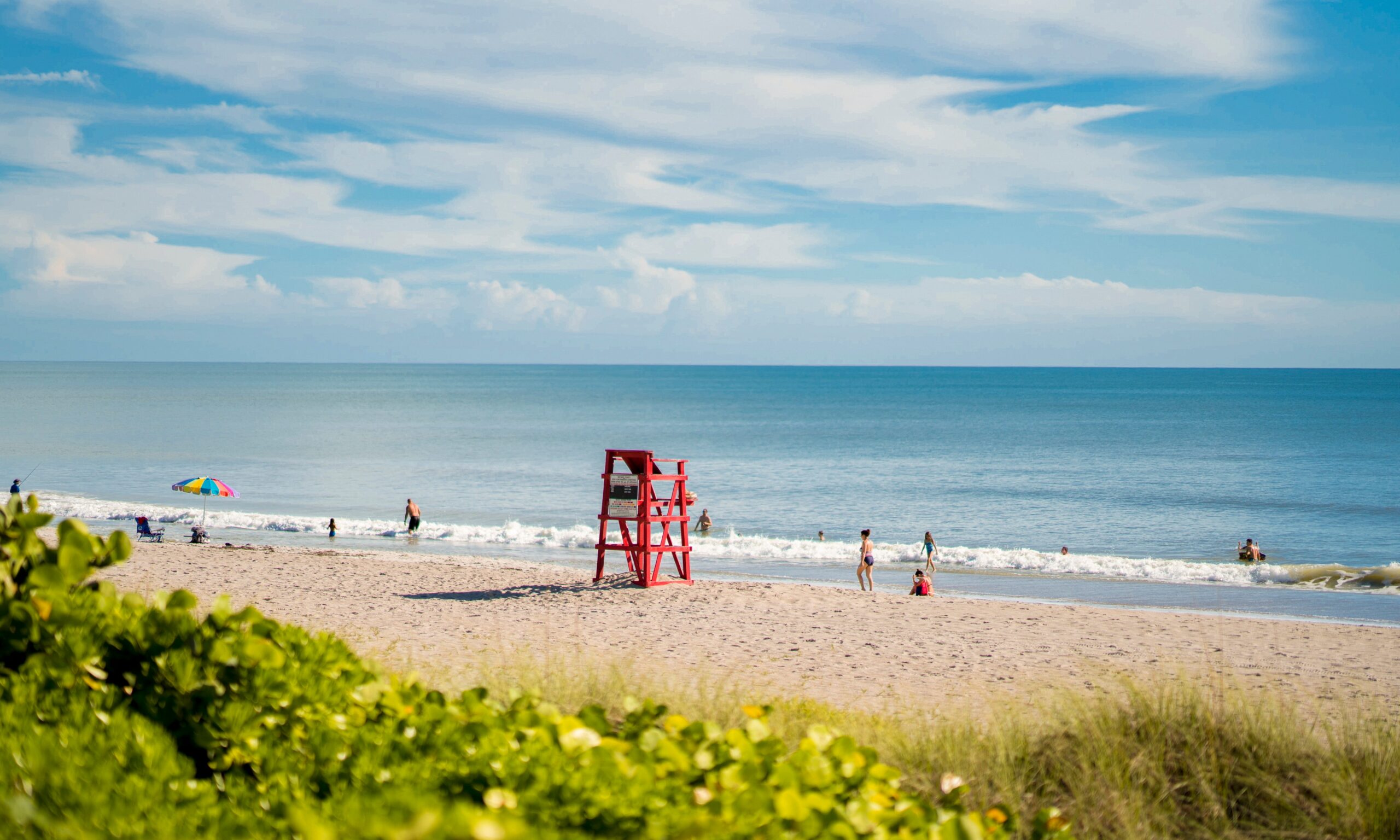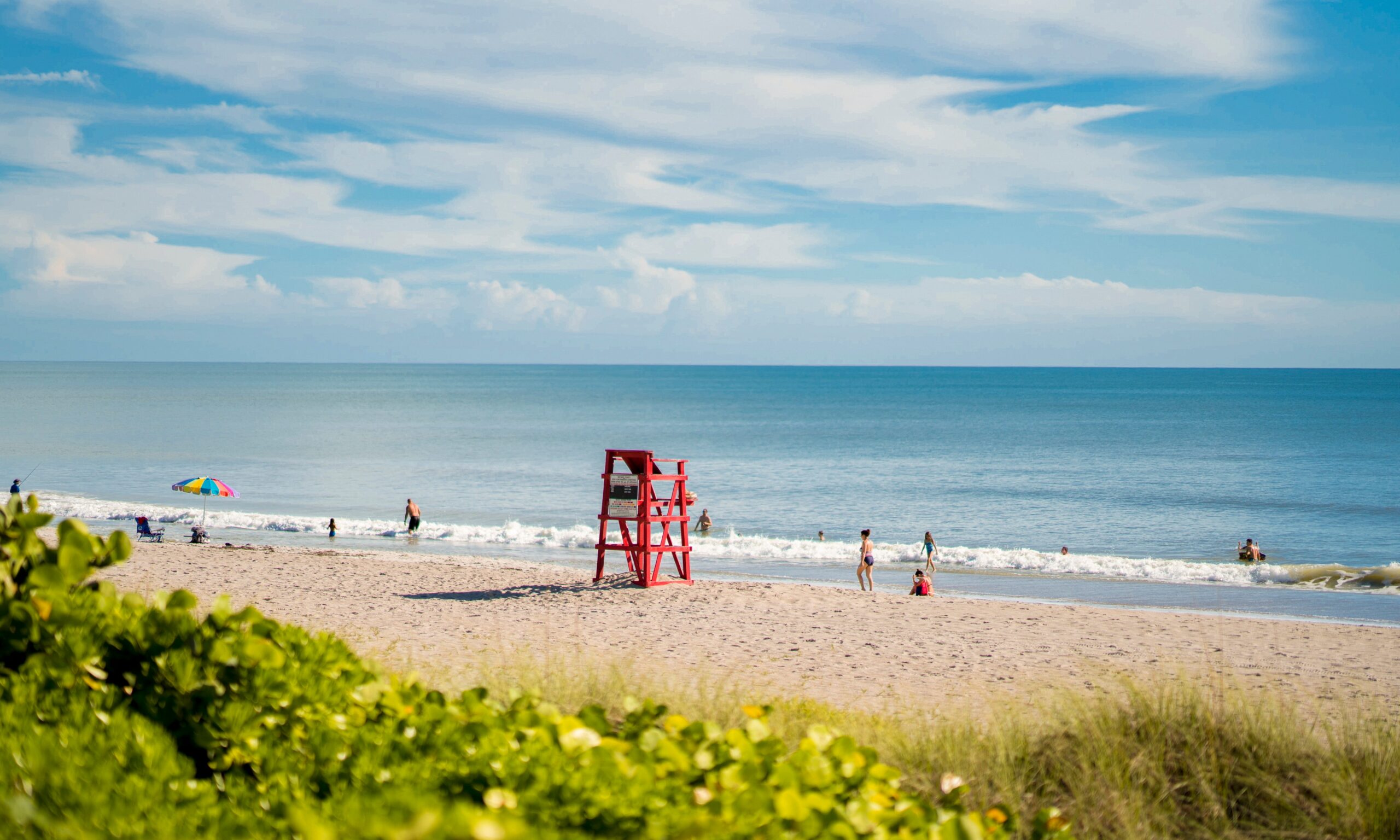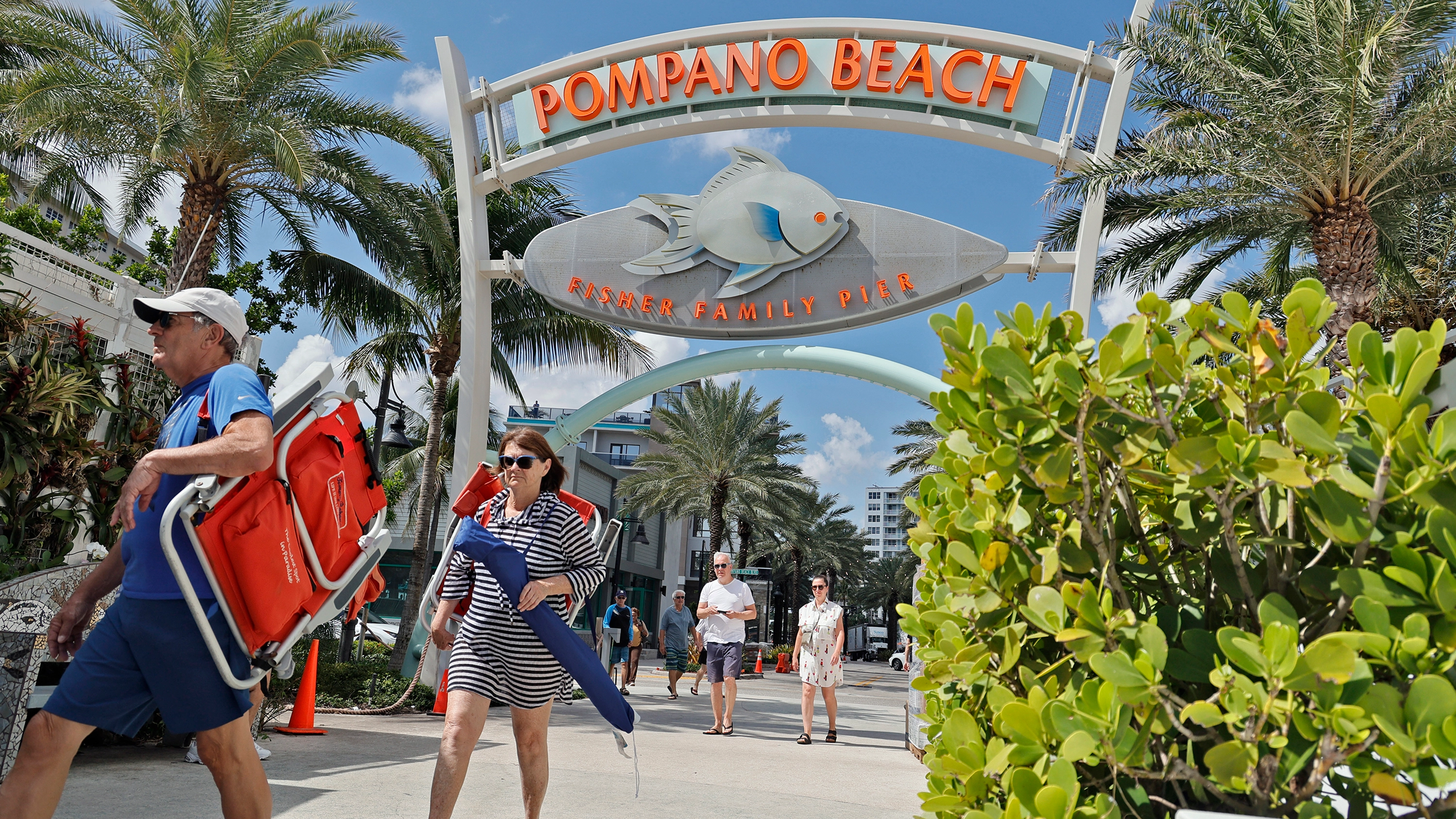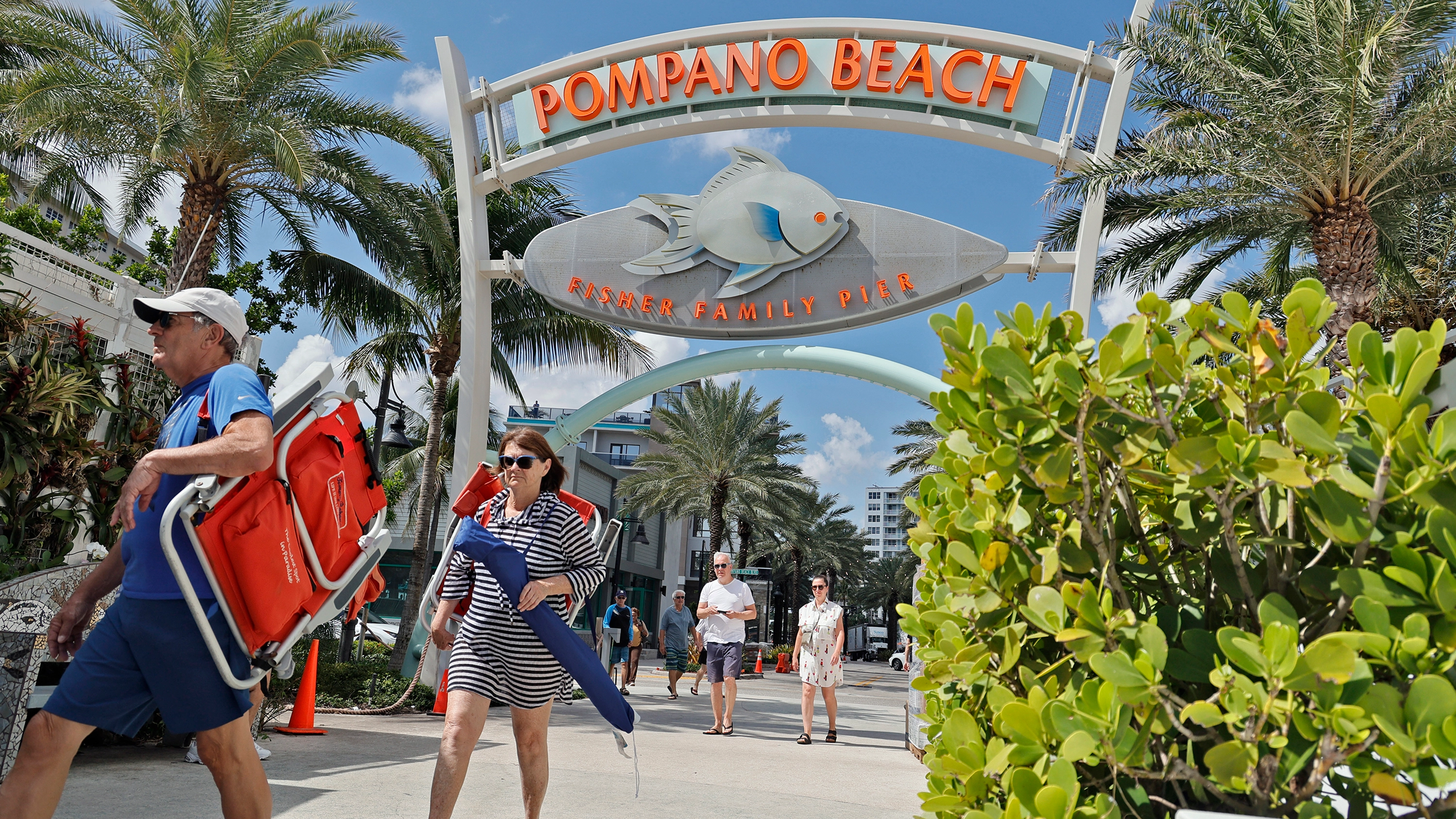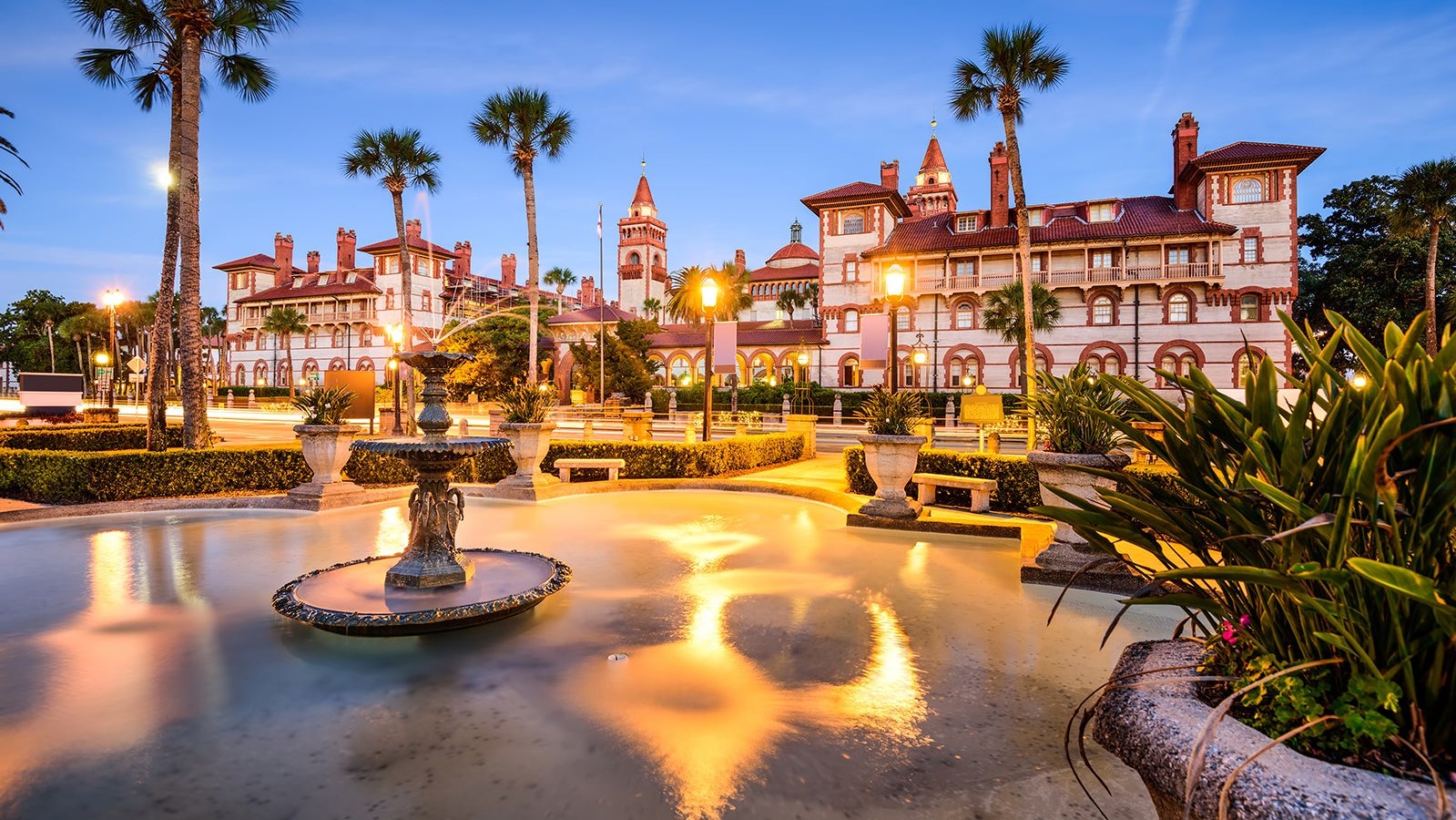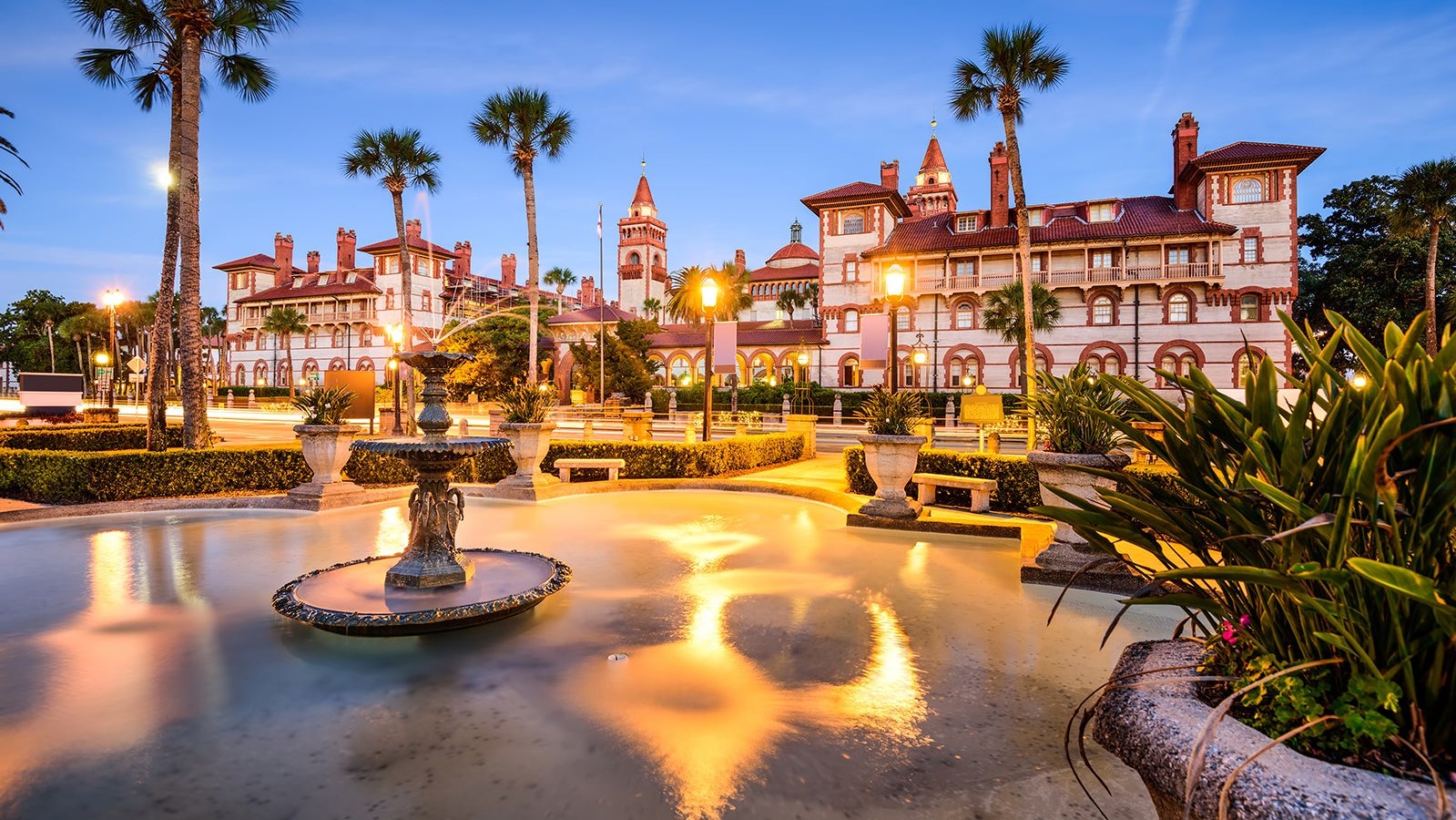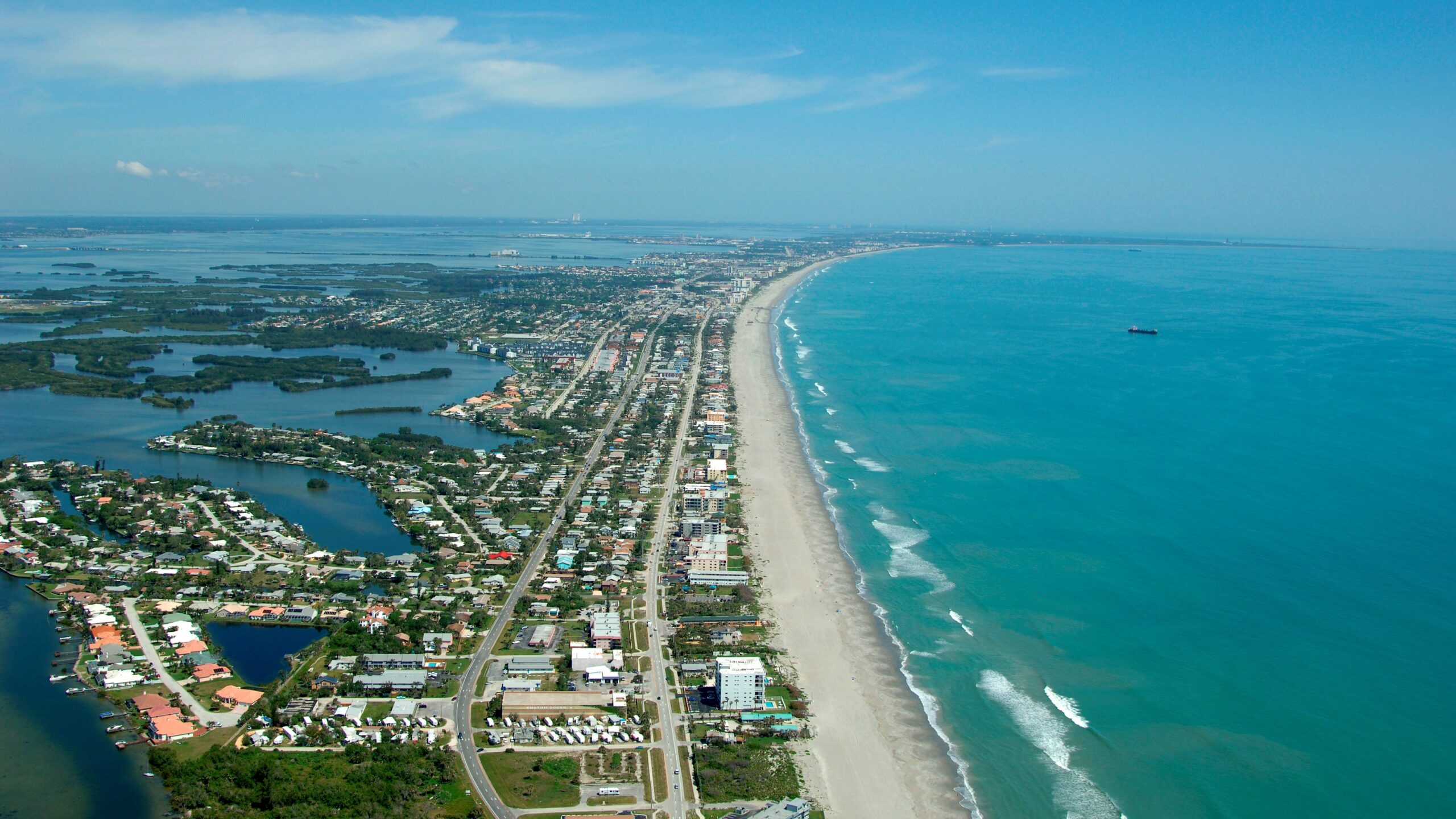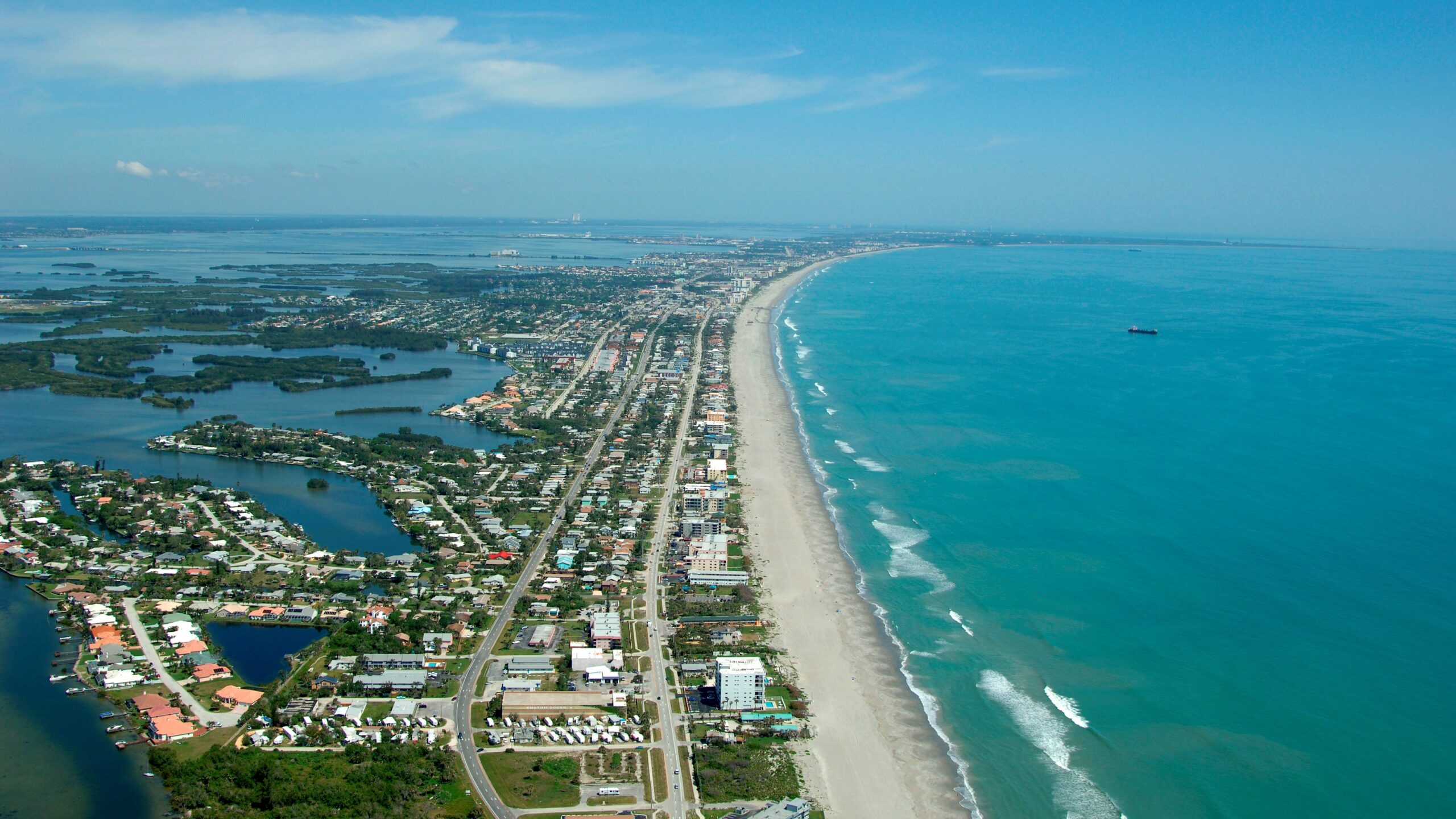 Discover holidays on the East Coast: The Treasure Coast with Port St. Lucia, Fort Pierce and Vero Beach. Space Coast with Cocoa Beach, Cape Canaveral, Merritt Island, Sebastian, Satellite Beach, Indialantic and Melbourne Beach. Fun Coast with Daytona Beach and New Smyrna Beach. First Coast: Jacksonville Beaches, St. Augustine Beaches and Flagler Beaches.
Why East Coast:
Pristine sun kissed sandy beaches
Amazing Cities with luxurious resorts
Nature Reserves and National Parks
Cool bars and restaurants
Waterways and Boardwalks
Stunning Atlantic shore lines for miles on end
Waterparks, Zoos, Theatres, Tourist attractions everywhere!
Vacation destinations on East Coast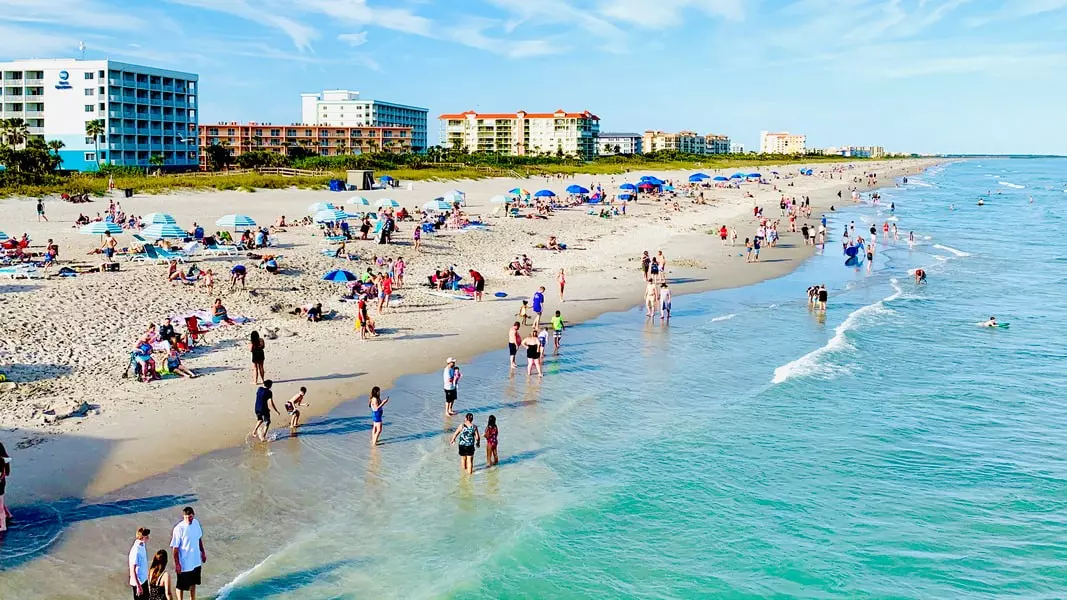 Cocoa Beach
Show on Map
Map
Cocoa Beach, along Florida's Space Coast, makes for an out-of-this-world family vacation. Your group can ride some waves, check out Cocoa Beach's world-famous pier, marvel at Ron Jon's, the world's largest surf shop, hike through nature preserves, and explore mankind's greatest journey at the nearby Kennedy Space Center.
NASA's launch headquarters is the only place on Earth where you can tour launch-pad areas, meet a veteran astronaut, see giant rockets, train in spaceflight simulators and – if your timing is just right – even view a launch.

Don't miss the historic Cocoa Village of Cocoa Beach, a revitalised, nostalgic riverside community with more than 50 shops, restaurants, galleries and artist studios. And remember this: Cocoa Beach is only an hour's drive east of Orlando, making it a great day trip for theme park visitors.
Read more
Villas, Hotels & Apartments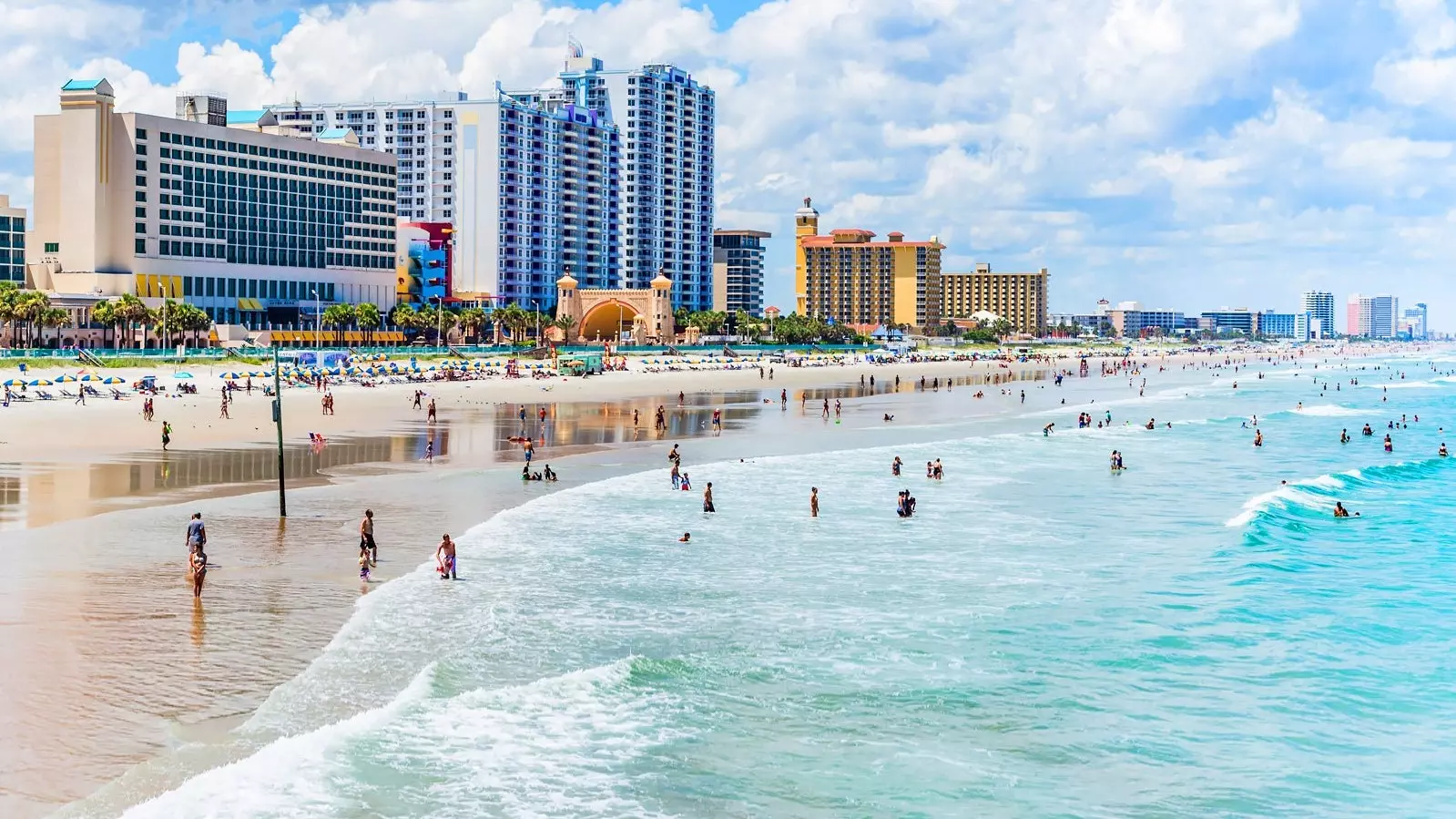 Daytona Beach
Show on Map
Map
Daytona Beach is the ideal destination for friends, families and race fans looking for a modern resort, thrilling amusement rides, breathtaking beaches and one of the most famous race tracks in America. Known as the Fun Coast area it extends across Volusia and Flagler counties along the Atlantic coasts wide sandy beaches.
The most well-known and sought-after destinations in Daytona Beach are the Daytona International Speedway and the Motorsports Hall of Fame of America. The Daytona International Speedway complex, known as "The World Center of Racing," occupies 500 acres of land, making it very hard to miss. If you're a thrill-seeker and want to get a taste of the Daytona 500, check out the 200-mile-per-hour Richard Petty Driving Experience.
Daytona's 23-mile stretch of pristine beaches will be waiting for you. Refresh yourself in the surf or soak up the sun on the sand, where certain areas are marked off for pedestrians and cars so you can bring your personal car onto the beach!
After a $10 million restoration, the Daytona Beach Pier reopened to the public with the addition of a Joe's Crab Shack and nearby amusement park rides. Test your limits with the giant slingshot ride or try the old-school arcade area where you can play ever-popular Skee Ball and collect tickets in return for prizes.
At Daytona Beach you'll discover family-friendly entertainment of all kinds.
Read more
Villas, Hotels & Apartments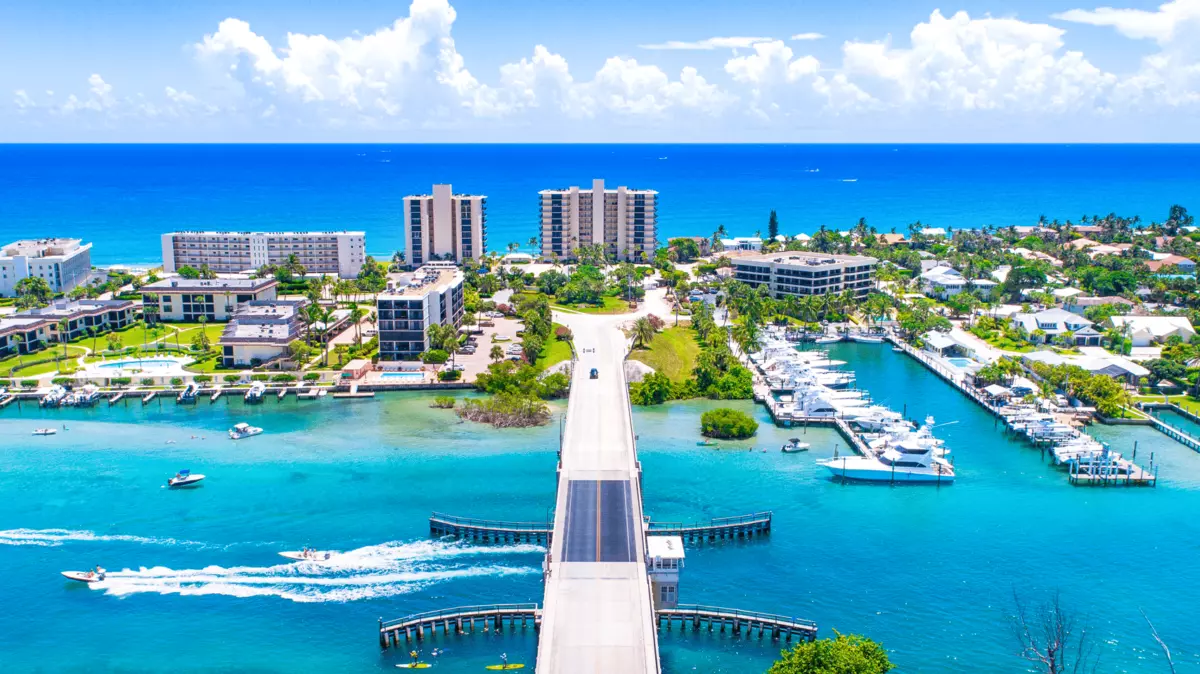 Jupiter Island
Show on Map
Map
Jupiter Island is a 17 mile stretch of paradise that surrounds its residents with natural beauty and colourful sights on all sides. Abundant foliage, interwoven with tall shady trees and palms, forms a verdant background that opens up to beautiful pristine beaches and river scenery. A sanctuary of tropical beauty.
Nestled on the Treasure Coast's southernmost barrier island framed by the Atlantic Ocean and Intracoastal Waterway opportunities for enjoying the wonderful outdoors abound, from boating and world-class fishing to surfing, swimming, and basking lazily in the sun.
Majestic banyan trees create an enchanting canopy overhead as one approaches Jupiter Island, long renowned as Florida's premier residential community.With its proximity to many of the Treasure Coast's recreational, cultural, and sporting venues, Jupiter Island is also convenient to Palm Beach International Airport.
In Jupiter, you experience beautiful beaches, luxury amenities and an easygoing lifestyle. Take the family on a turtle hatchling walk, hike or bike the many park and beach trails, paddle a kayak along the Loxahatchee River or climb the Jupiter Lighthouse for the view.
Jupiter's beaches serve as a retreat for surfers and beachgoers. Stop by Dubois Park with more than 1,200 feet of tropical palm-lined beach, plus playgrounds and picnic pavilions. Carlin Park offers an exercise trail and well-equipped picnic areas. Ocean Cay Park features a playground, showers, pavilions and restrooms.
Nearby Downtown Abacoa features specialty shops, sidewalk dining, weekly events and live concerts.
Read more
Villas, Hotels & Apartments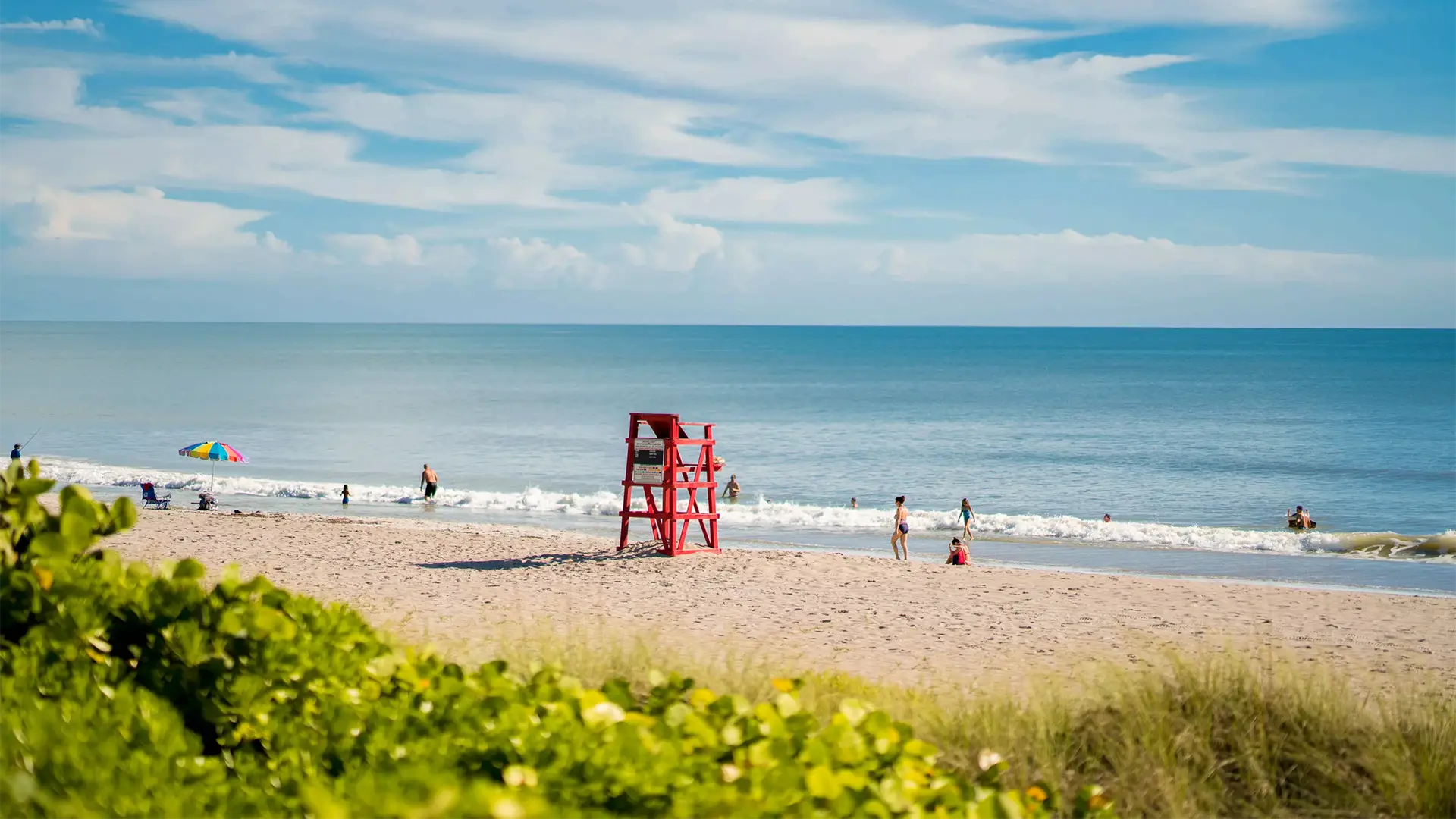 Melbourne Beach
Show on Map
Map
Known for its family-friendly charm, Melbourne & The Beaches are located in the Southern part of Florida's Space Coast. Melbourne, also known as The Harbor City, offers a plethora of things to do for people of all ages. Spend sunny days beachside or on the water by jet ski or boat. Melbourne offers activities for everyone.
There is a world of true Florida appeal with beaches, nature and recreation, art and culture, upscale dining and boutique shopping awaiting you. Sign up for surf lessons or take an adventurous ride on a guided nature kayak tour, easily allowing you to connect to wildlife and the environment.
Get in touch with your artistic side and visit a local museum or theatre show and experience the culture of Melbourne, Florida first hand, it has a lot to offer you.
Read more
Villas, Hotels & Apartments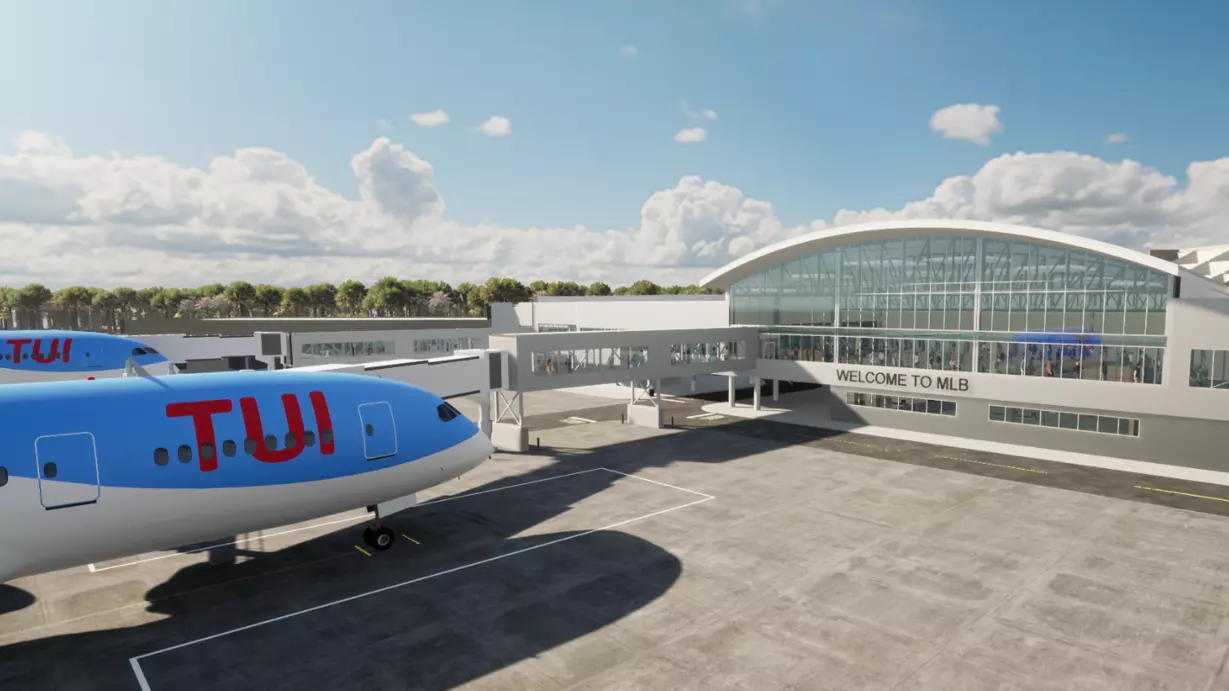 Melbourne International Airport
Show on Map
Map
Melbourne Orlando International Airport is 110 kilometres or 68 miles from Orlando city centre and the driving time from the airport to Orlando takes just over an hour. The airport is accessible from Orlando via Interstate 95 and Highway 1, both accessible from Highway 192 or State Road 528, which serve the Orlando area.
Read more
Villas, Hotels & Apartments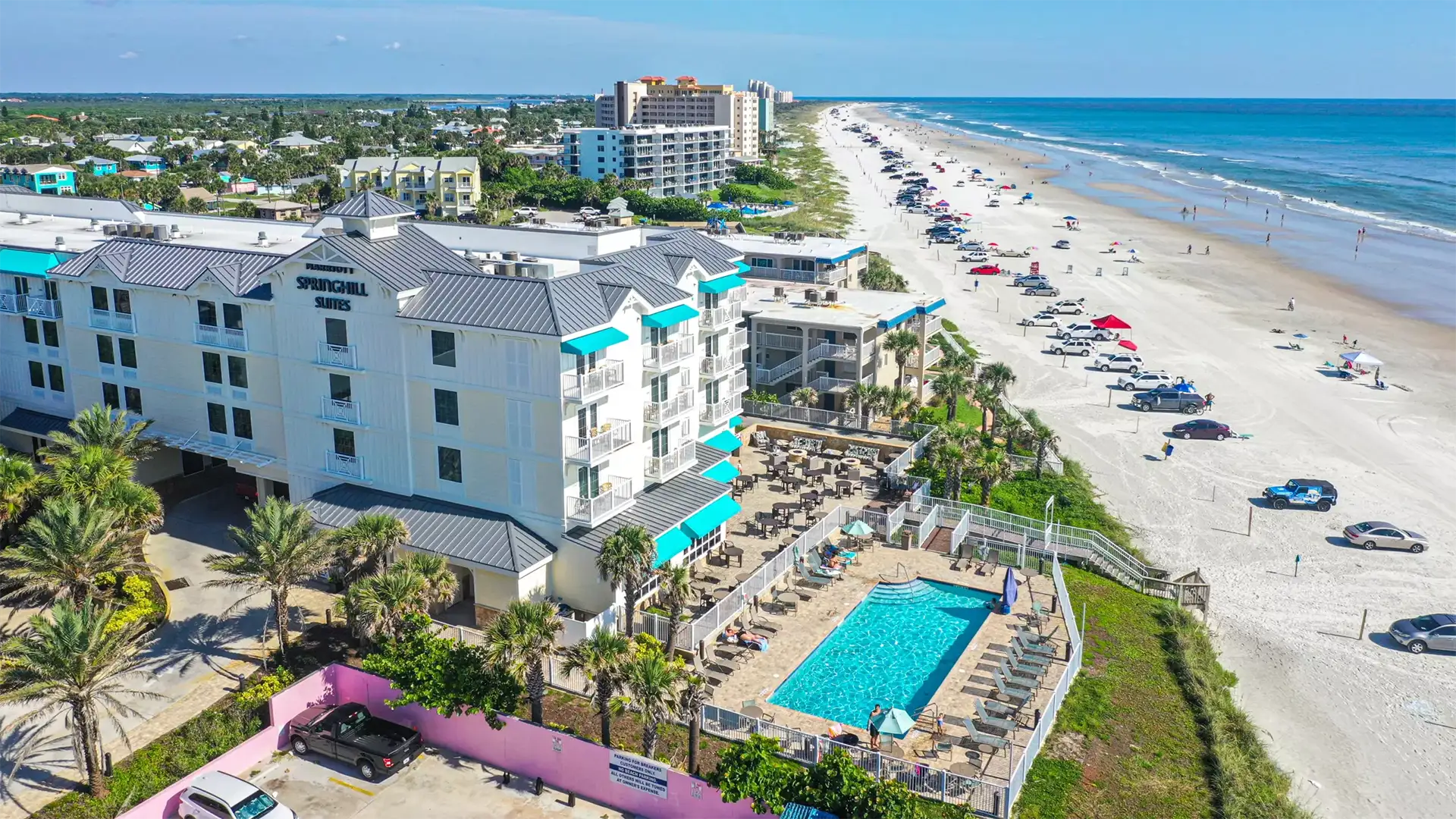 New Smyrna Beach
Show on Map
Map
Located on the Central Atlantic East Coast, New Smyrna Beach is a charming beach town rooted in local culture, art and a beautiful, white sandy shoreline.Known for its coastal architecture and personality, New Smyrna Beach attracts surfers as well as visitors looking for a laidback community filled with hidden adventures.
The area is surrounded by intriguing history, artistic talents, one-of-a-kind boutiques, local eateries and more than enough outdoor activities to fill your vacation calendar.
Add the drivable beach, eco-tourism and pet-friendly amenities to the mix and you have the perfect blend of opportunities waiting to be explored.
No matter how simple or eclectic your taste, the New Smyrna Beach area has something for everyone.
Read more
Villas, Hotels & Apartments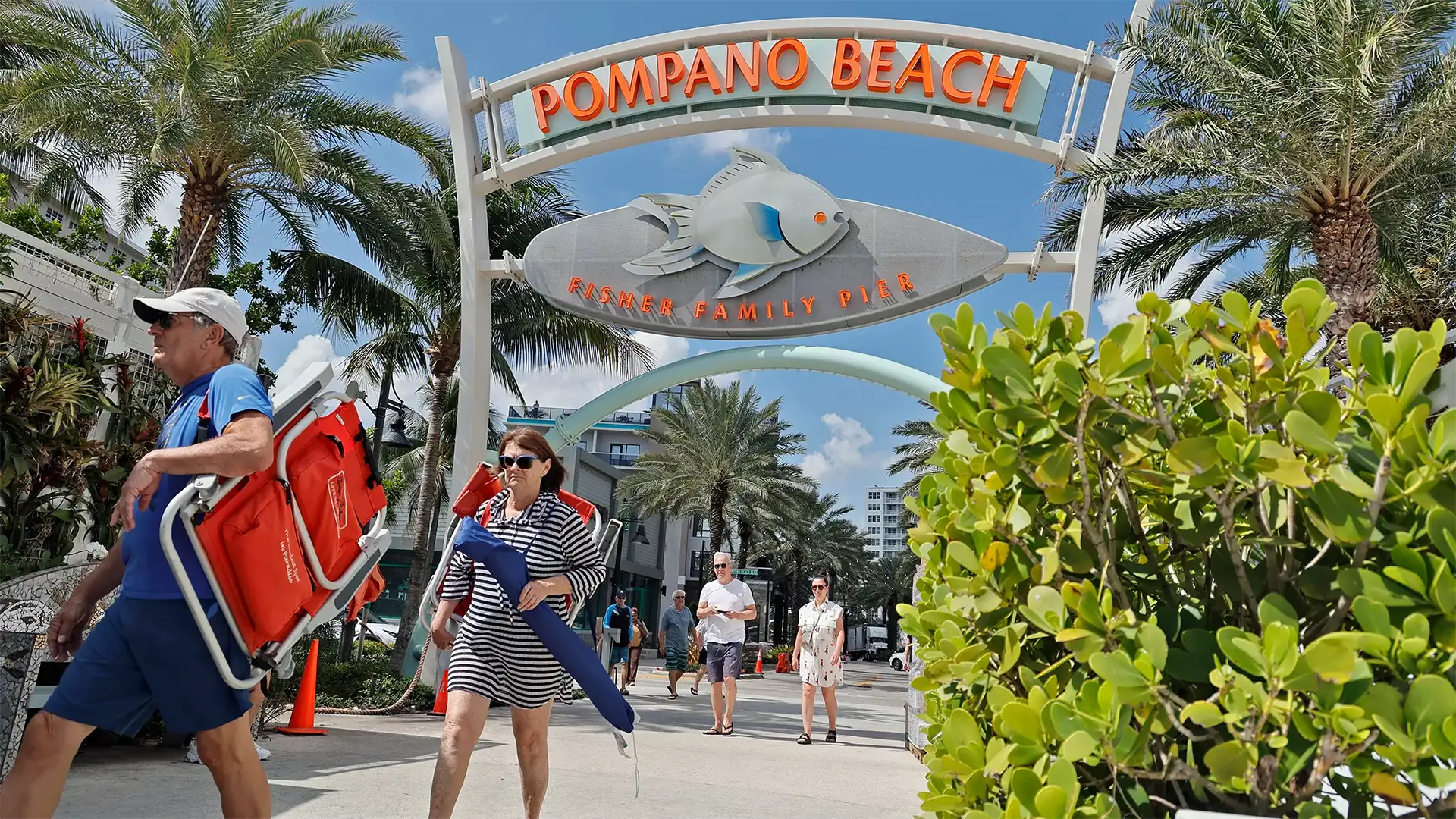 Pompano Beach
Show on Map
Map
From relaxing on the beach to fine dining and terrific shopping, Pompano Beach has it all. Centrally located between Palm Beach and Miami, Pompano Beach is often called "the Heart of the Gold Coast." The city is known for its excellent boating and fishing, accentuated by an offshore living coral reef.
Anglers and families flock to the 1,000-foot-long municipal fishing pier, beachside playgrounds, grills and picnic tables.
Pompano Beach also maintains more than 50 local parks for sports enthusiasts or those who have a penchant for outdoor relaxation. Local attractions and shopping in
Pompano Beach provides myriad entertainment options. Annual special events include a holiday boat parade in December, seafood festival in April, and a fishing rodeo in May.
Read more
Villas, Hotels & Apartments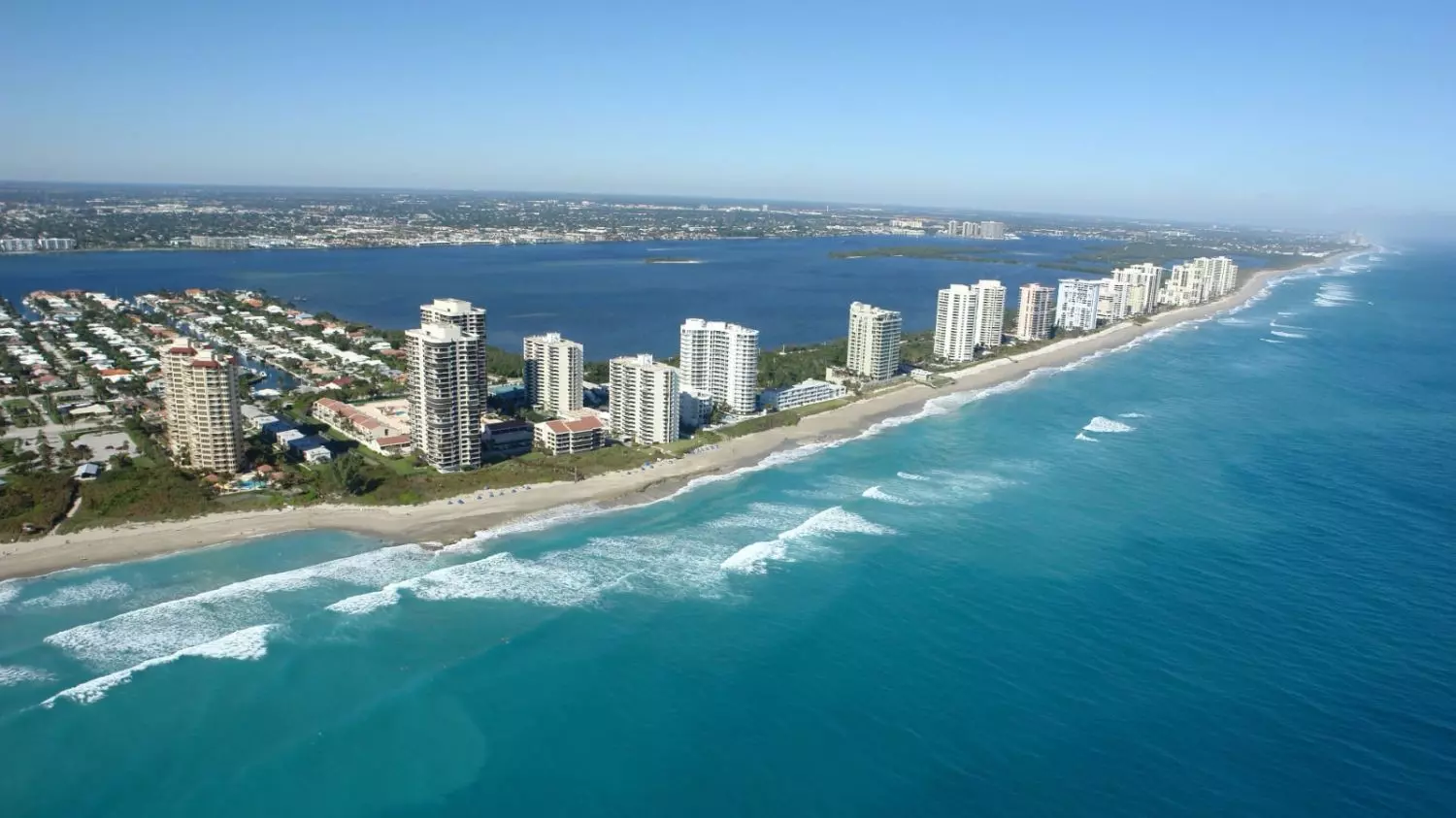 Singer Island
Show on Map
Map
Singer Island is a peninsula on the Atlantic coast of Palm Beach County and an oceanfront neighbour of Riviera Beach offering a relaxing blend of natural beauty, seven miles of pristine beaches, upscale hotels and resorts. There is a wide range of shopping opportunities and some of the finest restaurants in Florida.
Near Singer Island, named for sewing machine magnate Paris Singer, is John D. MacArthur State Park, which features almost two miles of picturesque beach, snorkelling and scuba diving, hiking and biking trails, mangrove forests, and other natural wonders for the eco-adventurer.
Nestled on the barrier island, the park also sits in the urban estuary of Lake Worth Lagoon and the Intracoastal Waterway, where you can kayak, canoe, hike short trails and visit the nature centre.
Read more
Villas, Hotels & Apartments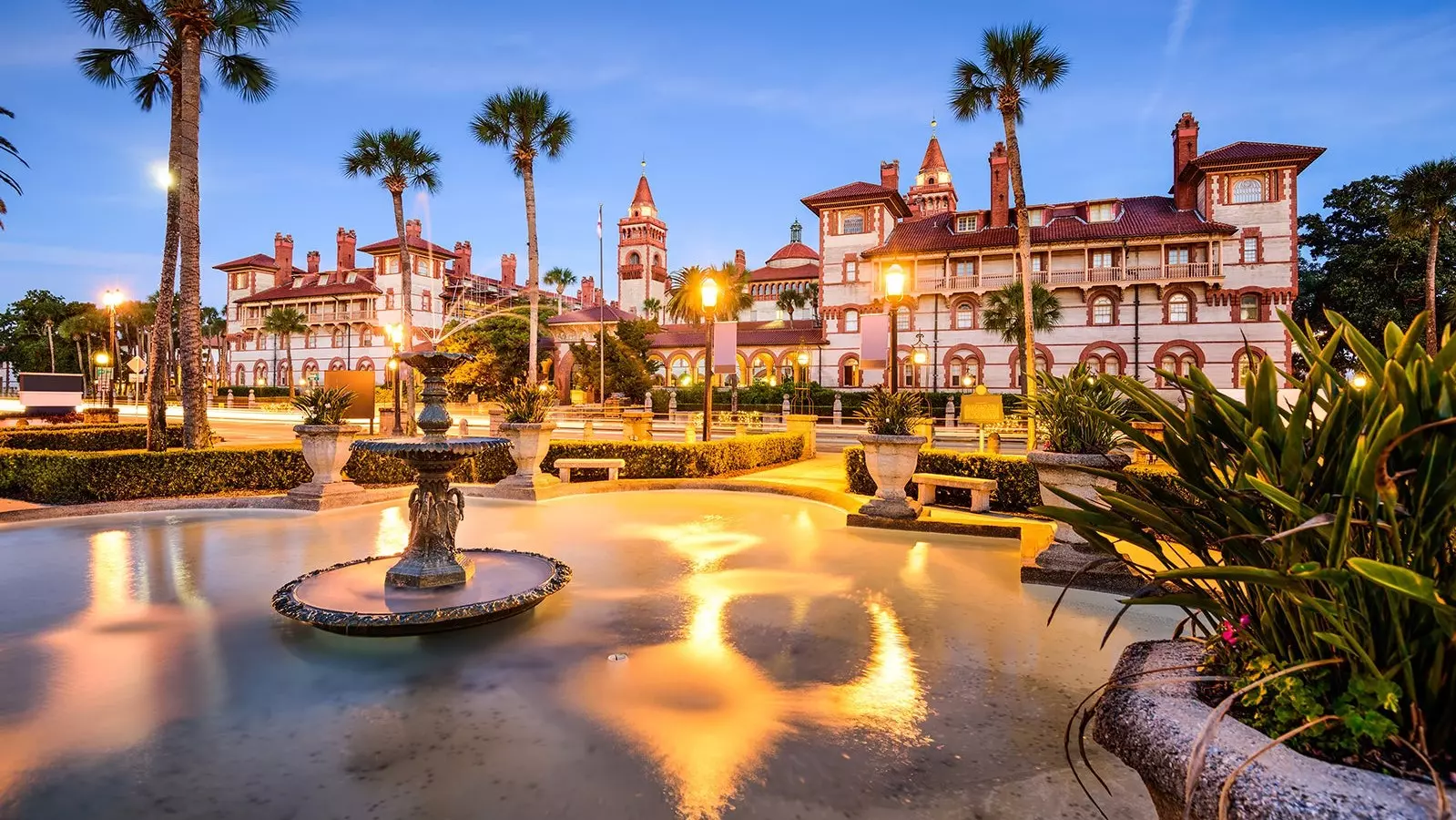 St Augustine
Show on Map
Map
Unique scenery and history set St. Augustine apart from any other city in Florida with its quaint but big appeal. Visitors can see why when they stroll along the brick-lined streets and delight in the city's European flavour, with centuries-old buildings, horse-drawn carriages, hidden courtyards, and so very much more.
Saint Augustine has plenty of history to explore — more than 450 years of it! Founded in September 1565 by Don Pedro Menendez de Aviles of Spain, St. Augustine is the longest continually inhabited European-founded city in the United States – more commonly called the "Nation's Oldest City."
Enticing shops will allure you as they line the narrow lanes along with the many museums. Visit historic landmarks such as Castillo de San Marcos, Ponce de Leon's "Fountain of Youth," and the Oldest Wooden Schoolhouse.
For 21st-century activities, consider family fun (a beach on the Atlantic), outdoor adventures (kayaking an inland waterway), golf (play where the pros play), fine dining (the fresh catch of the day), and shopping from colonial to chic. Plan your trip to St. Augustine
Read more
Villas, Hotels & Apartments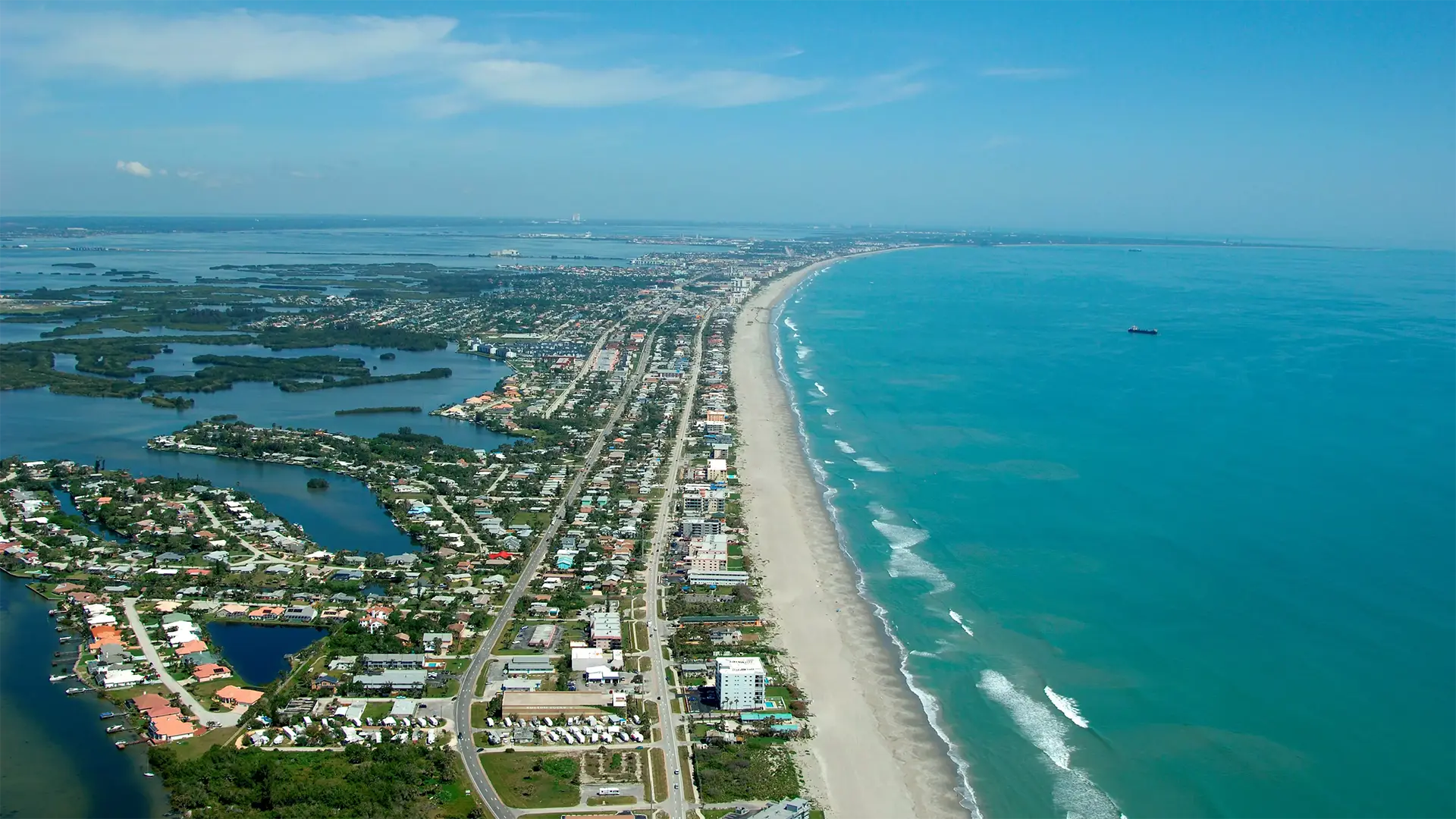 Vero Beach
Show on Map
Map
Vero Beach is a small elegant city located along Florida's Atlantic Coast and is a haven for golf, water sports and fishing. Peaceful barrier island sandy beaches, museums, nature tours and a range of hotels make Vero Beach a terrific vacation destination and an important part of the region known as the Treasure Coast.
Vero Beach also offers a fine selection of shops – oceanside, historic downtown and in large shopping malls – and delectable cuisine for all budgets. Also in Vero Beach are museums, art galleries and many parks, some of which offer access to an enticing network of rivers and inlets where manatees roam.
Read more
Villas, Hotels & Apartments