Florida Keys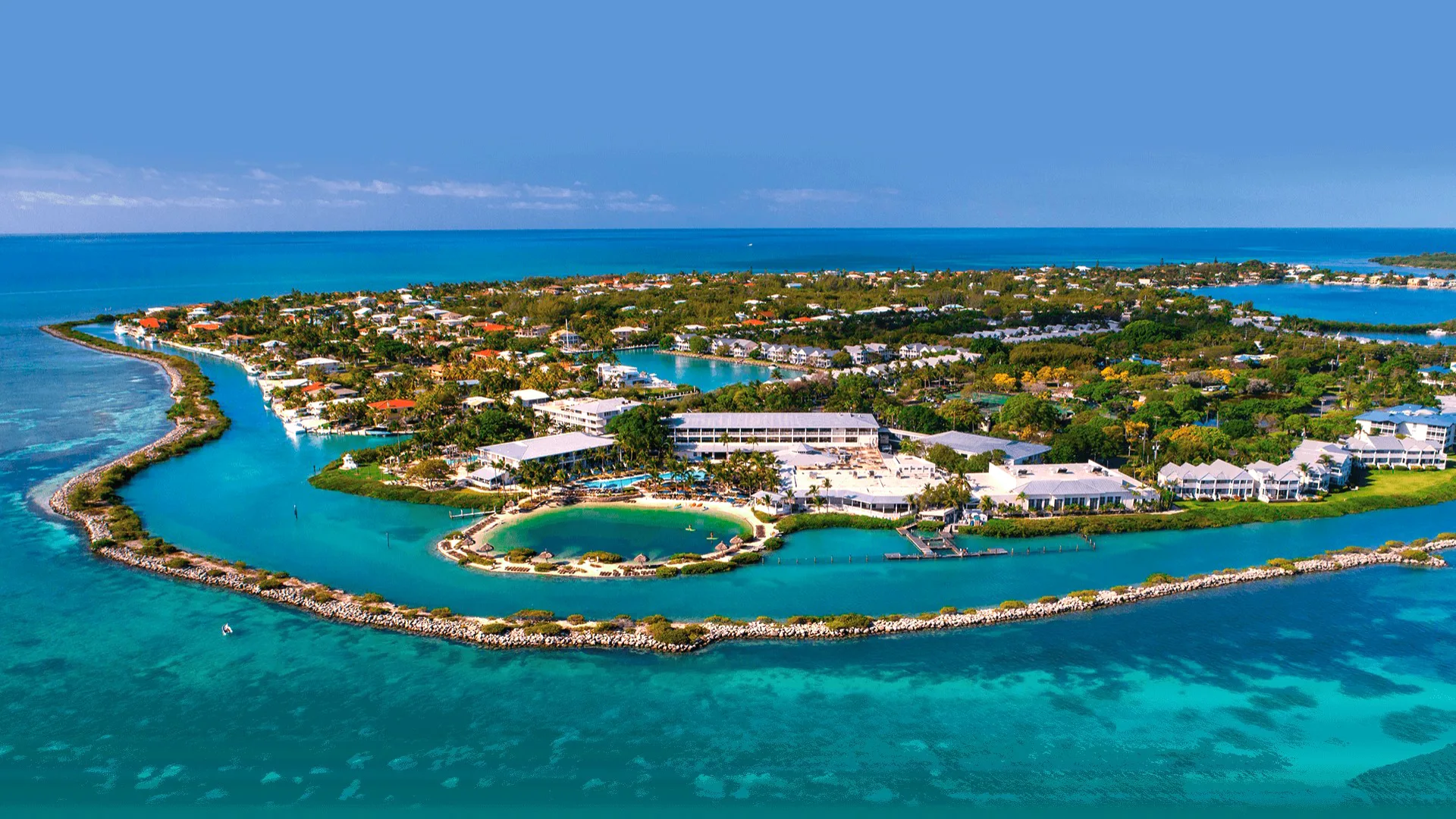 FLORIDA
Villas, Hotels & Apartments
Best Florida Keys vacation destinations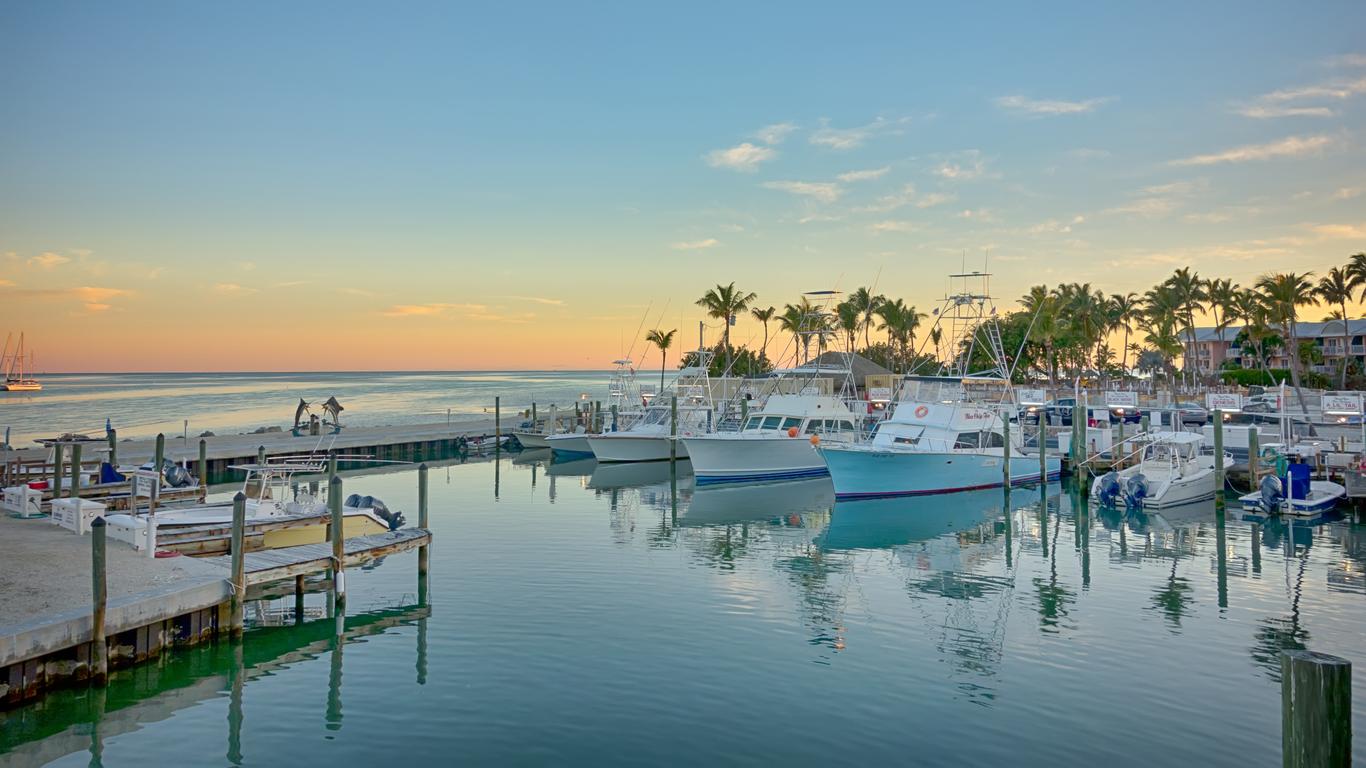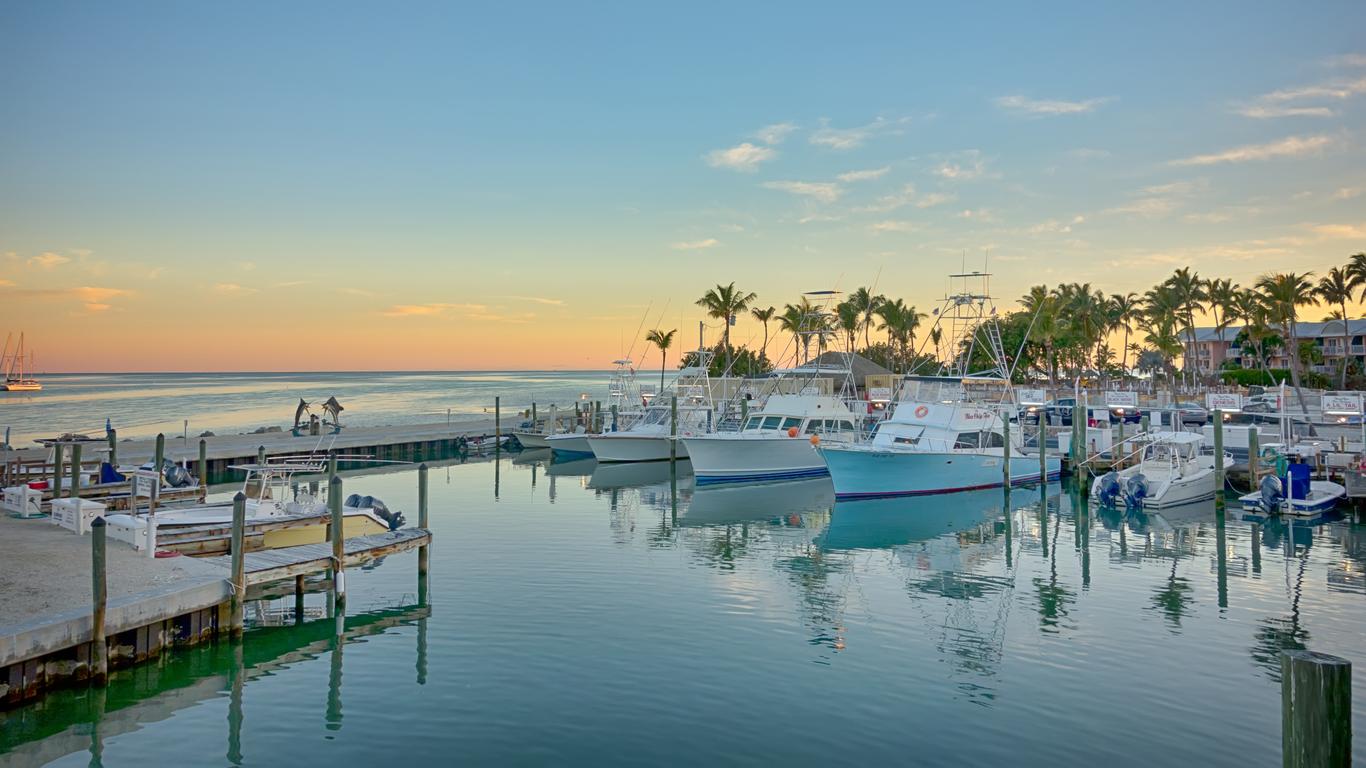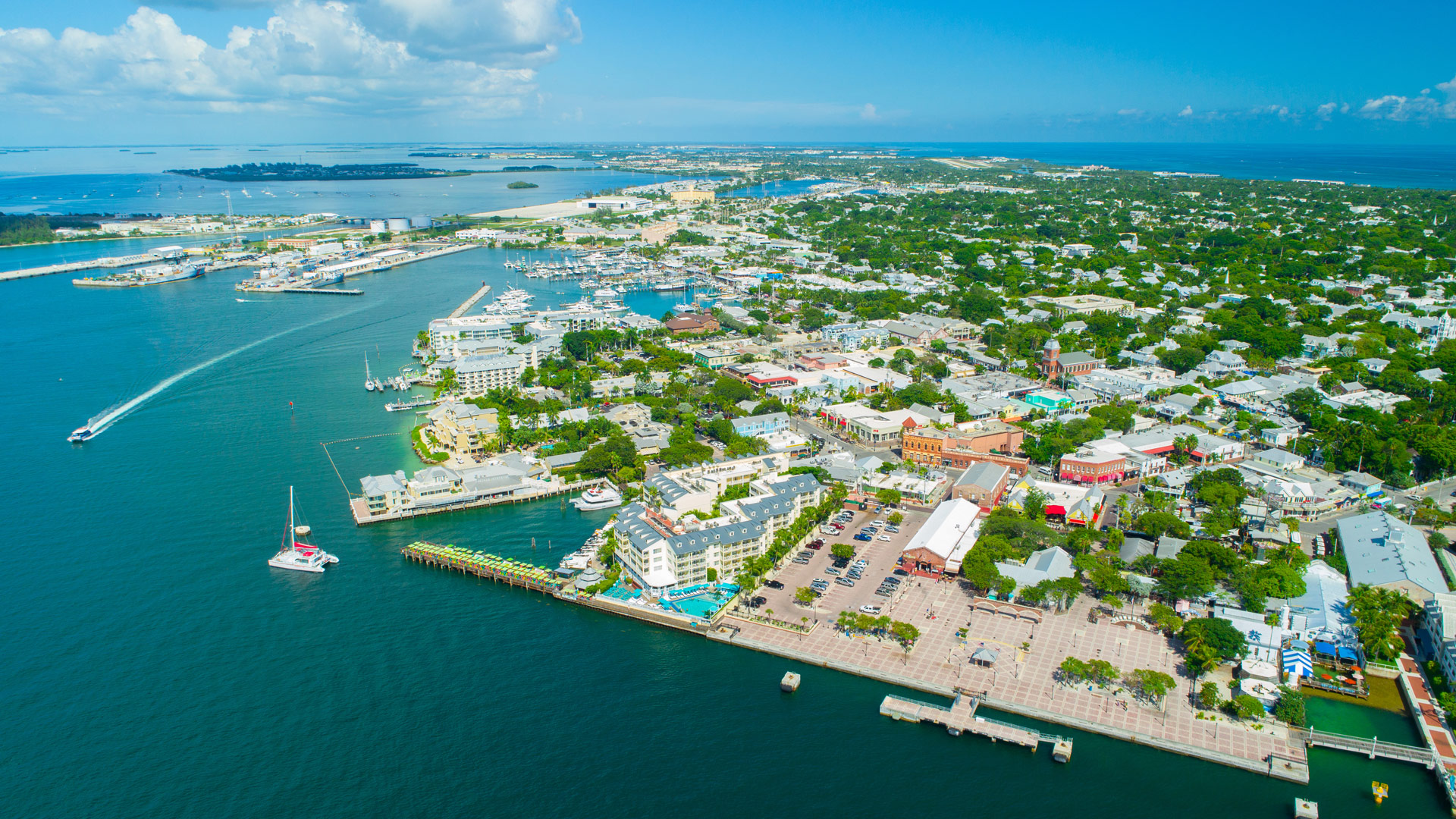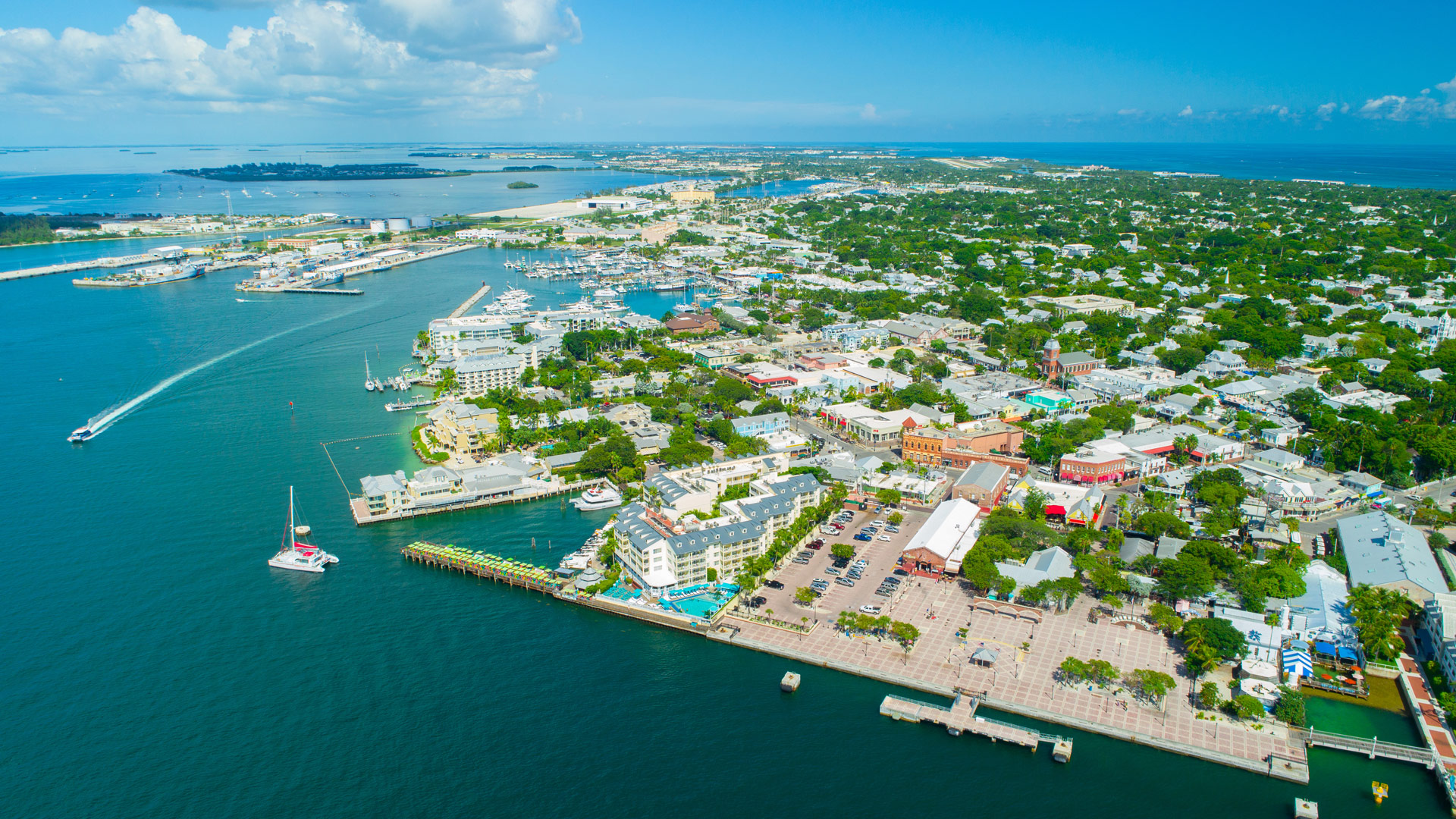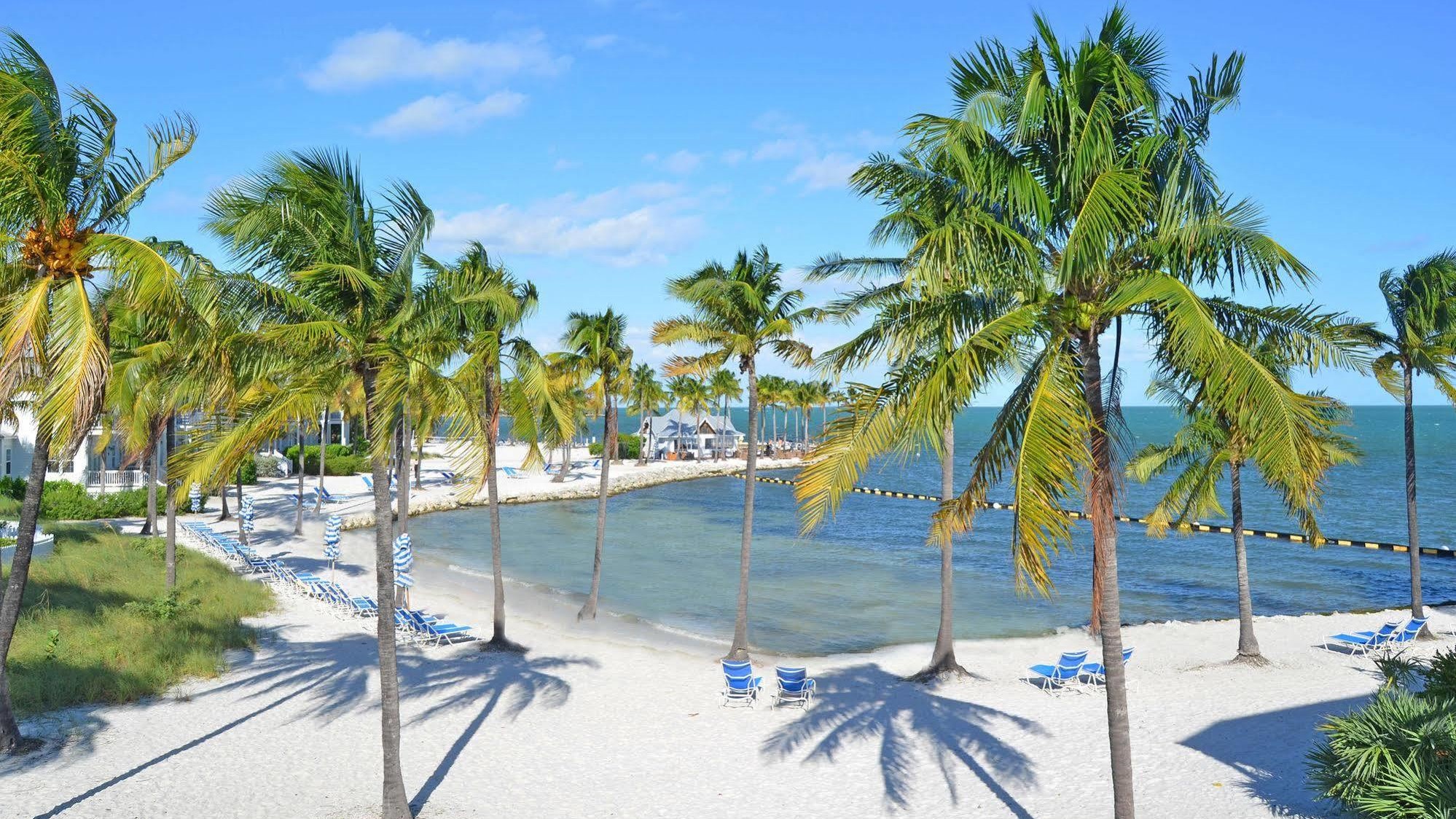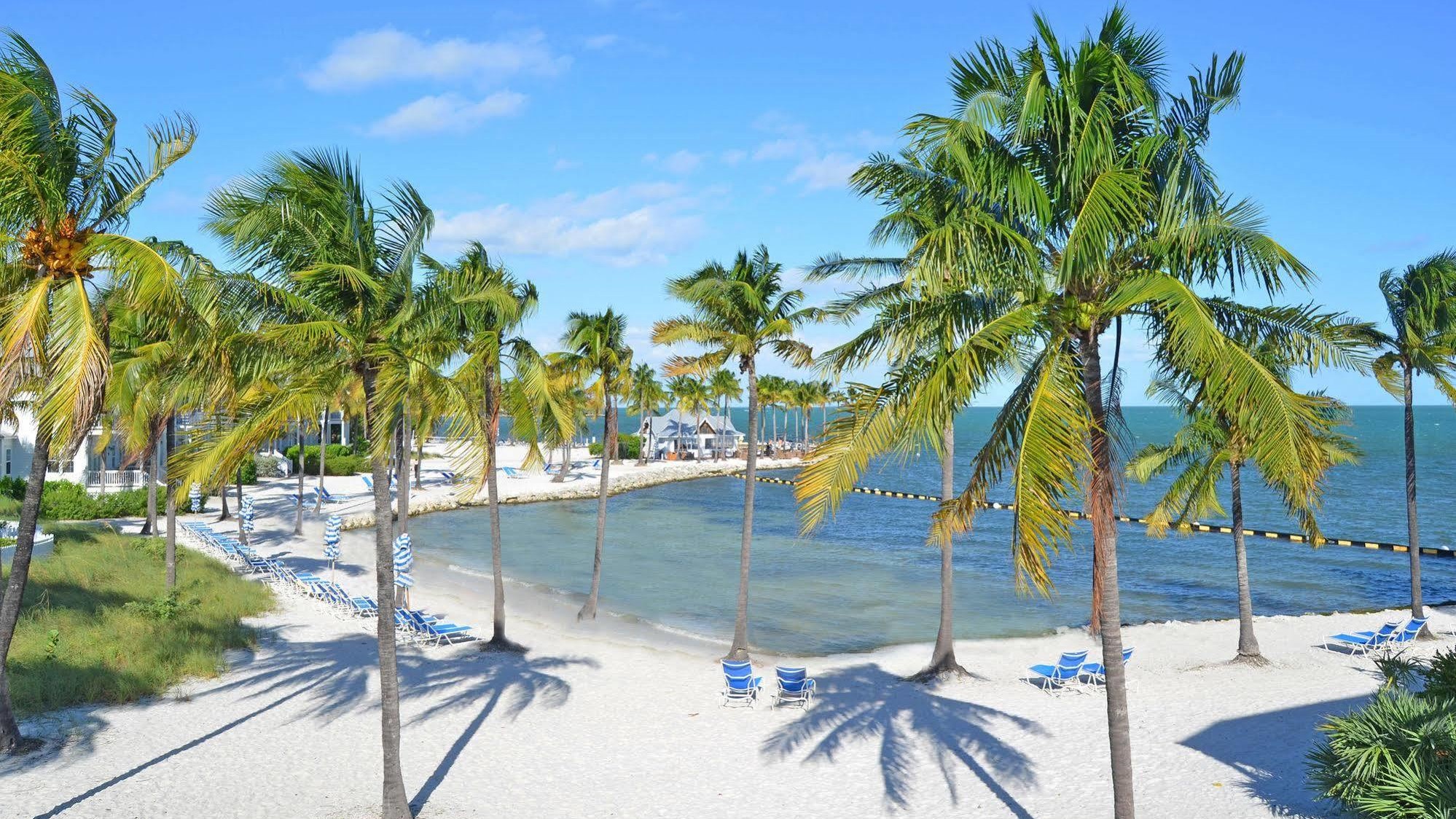 Teeming with activities for visitors of all ages and interests the Florida Key Islands make for a classic Florida vacation to Key Largo, Islamorada and Key West plus dozens of keys in between. Your visit can be action-packed or relaxed. Tour the Key West sights on the Conch Train. Or just enjoy being in the Florida Keys!
Why Florida Keys
Pristine sun kissed sandy beaches
Visit local art galleries and museums
Shop for only-in-the-Keys gifts.
Hang with the locals or hand on a hammock
Feast on seafood at a fine dining restaurant
Dive to explore a famous Florida Keys shipwreck
Or, simply unwind and let go with the outgoing tide.
Vacation destinations in Florida Keys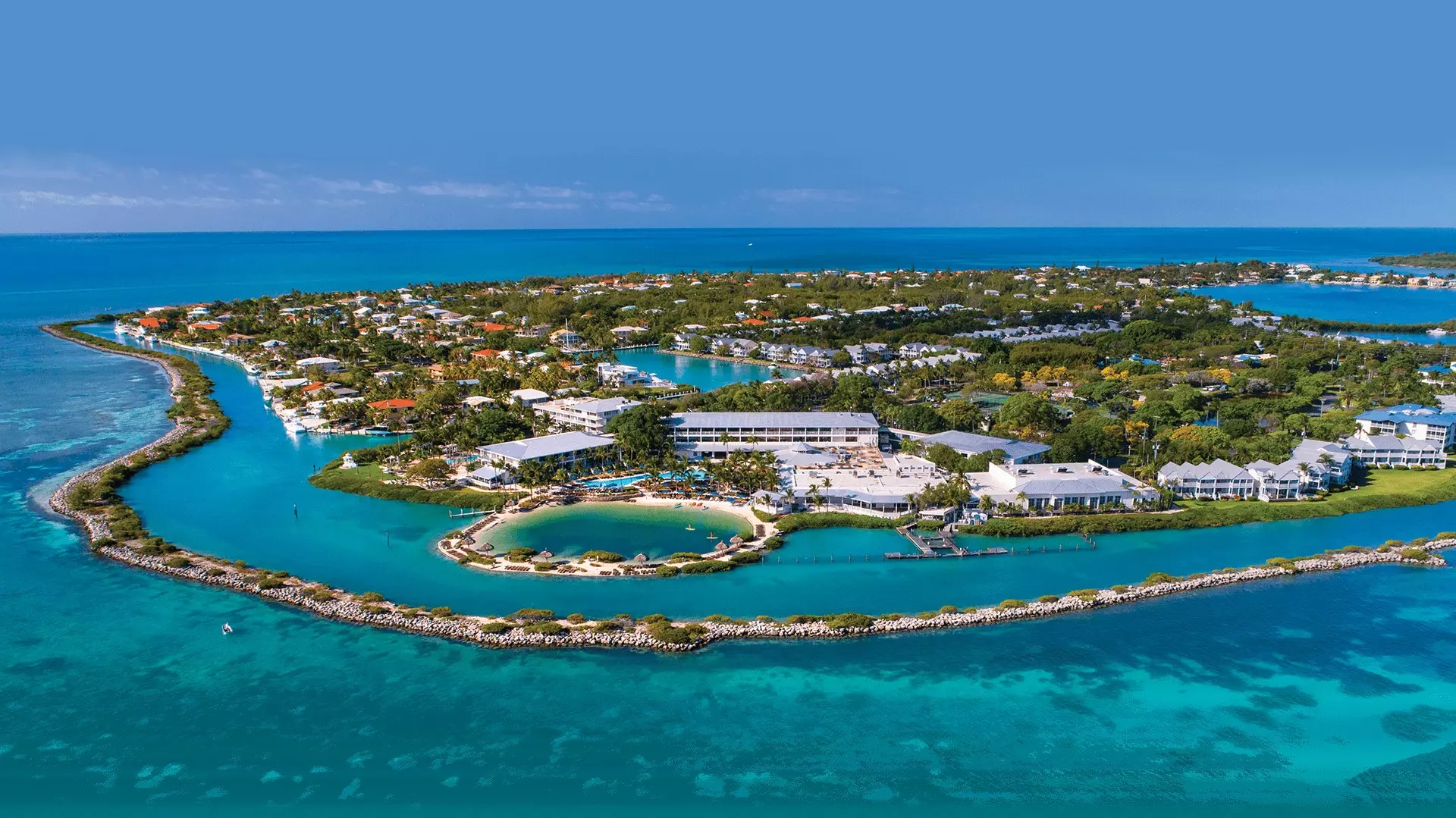 Duck Key comprises of five islands: Yacht Club Island, Harbour Island, Center Island, Indies Island and Plantation Island – joined together by a series of white venetian-style bridges. Little white bridges and only one road that connects the island to US Highway 1. Duck Key is all about seclusion and tranquillity.
Each of the islands are surrounded by a canal which means literally half the properties or lots offer front dockage or open water views. A kind of Florida Key Venice if you like. And like the more famous Italian canal based city, one of the main focuses in living in Duck Key Florida is a laidback way of life.
All over the Florida Keys, residents enjoy the outside life, and really thrive when it comes to water based activities. Diving, snorkelling and fishing are on many people's lists of things to do as soon as they can get away from the office.
At Duck Key it's even easier, due to the water frontages of the homes, you can basically jump out of your PJ's and dive out your front door into the water!
Read more
Villas, Hotels & Apartments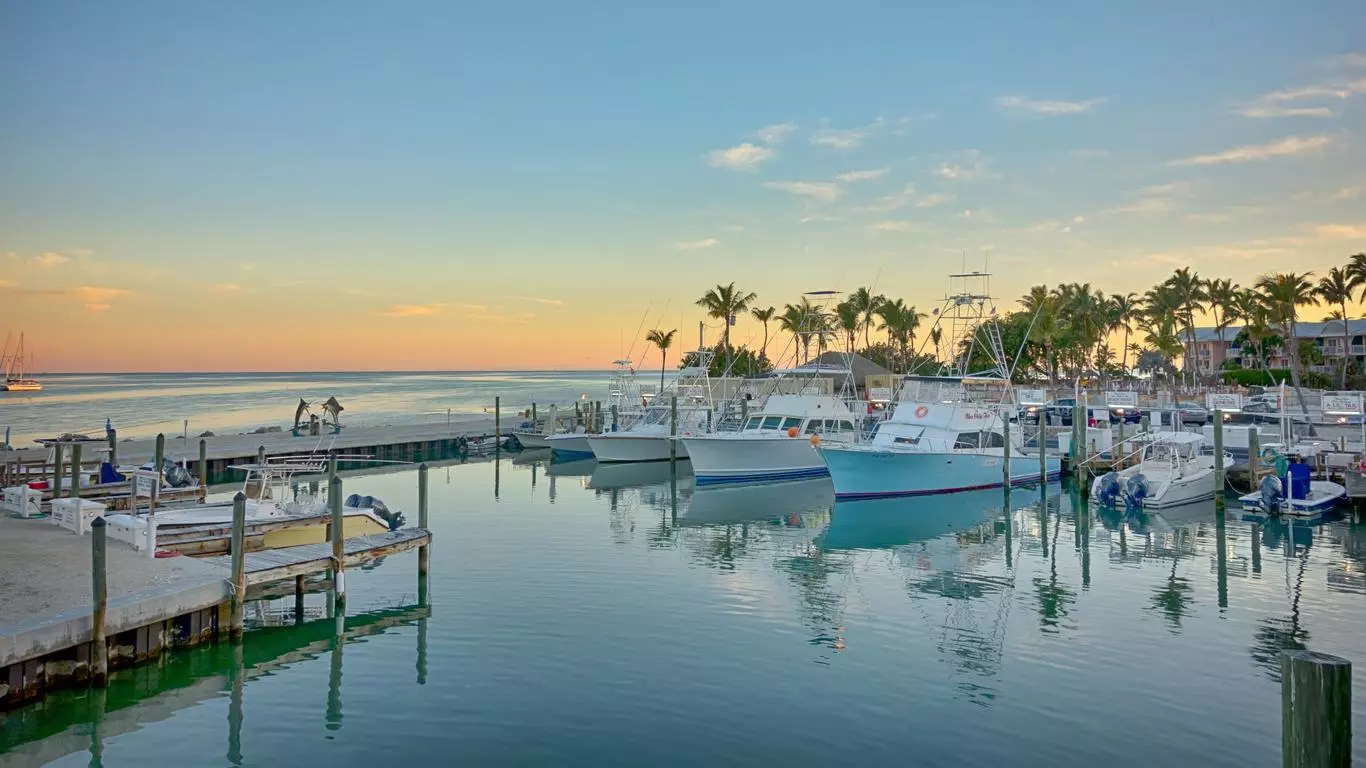 Key Largo
Show on Map
Map
Key Largo is the first of the fabulous Florida Keys and is the self-proclaimed Dive Capital of the World. It is home to the world's largest artificial reef, the 510-foot USS Spiegel Grove, the John Pennekamp Coral Reef State Park and the African Queen. The Everglades National Park is just a short trip from Key Largo.
Diving, snorkelling and glass-bottom boating in the clear waters of the Florida Keys National Marine Sanctuary are fantastic experiences. Water Sport activities in Key Largo are plentiful, including fishing, kayaking and swimming with the dolphins.
Or, just relax with a tropical beverage and watch the beautiful sunsets.
Read more
Villas, Hotels & Apartments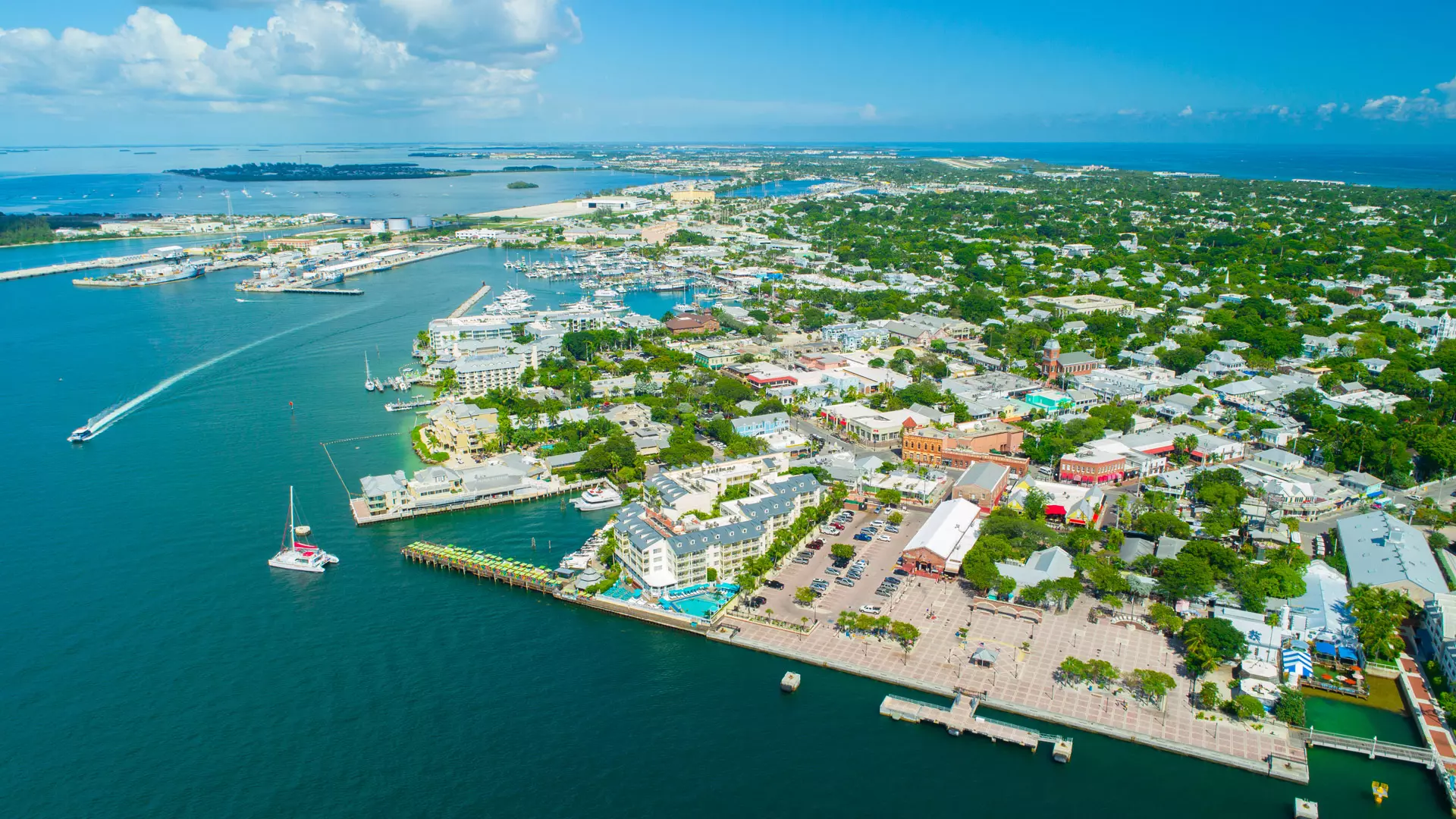 Key West is the southernmost point in the United States famous for watersports, lively nightlife, beaches, historic sites and its pastel, conch-style architecture.Duval Street, one of the most energetic strips of shops, bars and cafes offers Sloppy Joe's bar, a favourite Key West hangout of novelist Ernest Hemingway.
For the more sober-minded, there's the Ernest Hemingway Home and Museum. (Look for the celebrated six-toed cats) or a Walking tour of Key West is the best way to see the island's intriguing homes, courtyards and gardens.

A trip aboard the Conch Tour Train is not to be missed! It has treated guests to a close-up view of the Southernmost City's most popular places including Mallory Square, The Harry S. Truman Little White House, Overseas Railroad Museum, the Key West Aquarium and more. While on the tour, your engineer offers an interesting and amusing narrative filled with historical facts, trivia and humour, and recounts fascinating stories of the colourful people that make Key West so unique.
Read more
Villas, Hotels & Apartments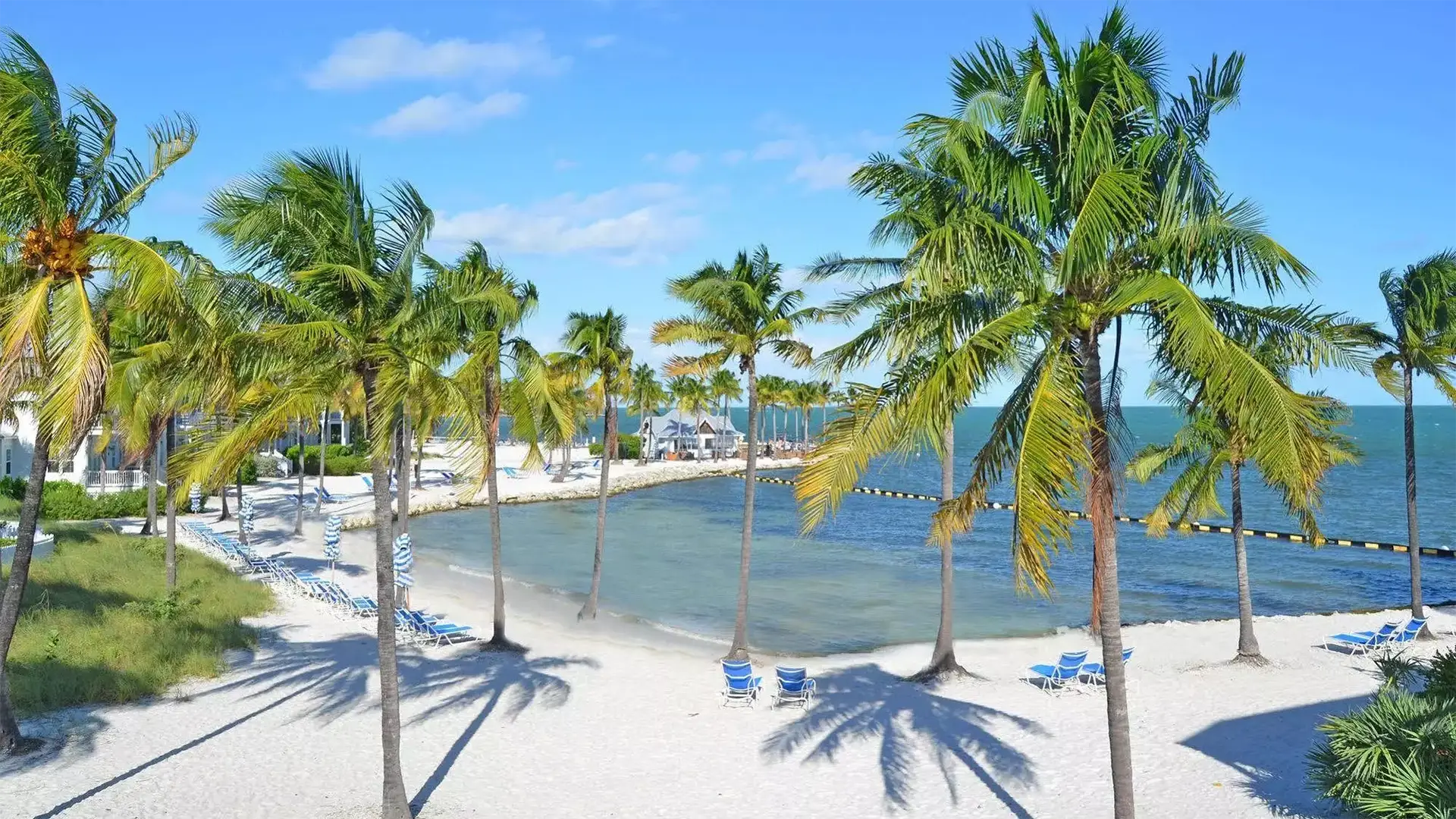 The city of Marathon set on 13 islands in the Florida Keys boasts some of the best boating activities anywhere including deep-sea, reef or flats fishing. Add to that waterfront restaurants, plus jet-ski tours, kayaking, paddle-boarding or just cruising the turquoise waters. Marathon is known for its coral barrier reefs.
In Marathon, you can interact with dolphins at the Dolphin Research Center,
feed stingrays at Aquarium Encounters, see and learn to appreciate sea turtles at the Turtle Hospital, get back to nature and history at Crane Point Hammock and Nature Trail and Curry Hammock State Park, or tour the area's railroad history at Pigeon Key Island.
Does Marathon Key have good beaches?
Marathon also boasts some of the nicest beaches and parks in the Florida Keys. From Bahia Honda to Sombrero Beach, Marathon has a beach that is going to be perfect for you.
Read more
Villas, Hotels & Apartments