Fort Lauderdale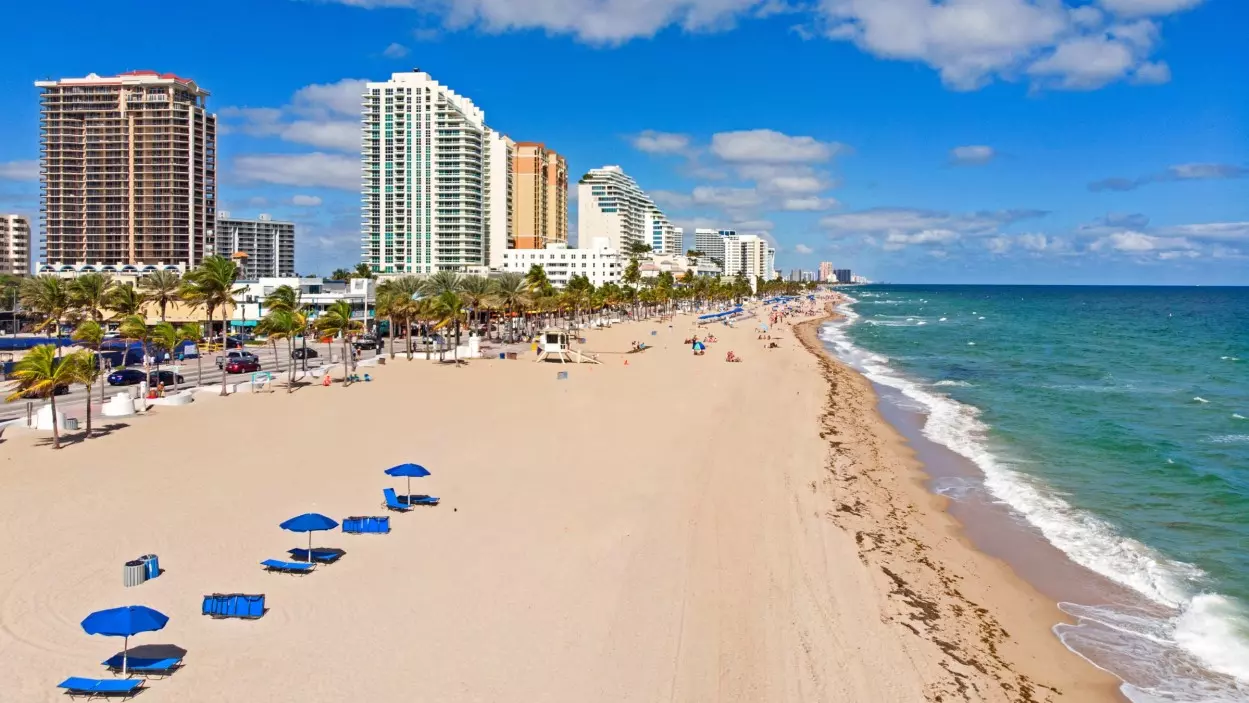 FLORIDA
Villas, Hotels & Apartments
Fort Lauderdale is famous for its beaches, arts, culture and events. From shopping on Las Olas Boulevard to gondola rides on the canals, to a historic riverfront, this is .the "Venice of America." Las Olas Boulevard is arguably the most famous street with its visually pleasing architecture and alfresco dining options.
Not to be missed are the historic districts and a trip aboard Fort Lauderdale's water taxi providing a prime view of the mansions and yachts dotting Millionaires Row. Stop at the Stranahan House, a preserved 1900s home furnished with antiques of the era. Or "follow the red brick road" of the Fort Lauderdale Riverwalk, the landscaped park, to the Arts and Entertainment District.
Just two miles north of Port Everglades, you can experience Fort Lauderdale's landscaped beachfront promenade, with its signature white wave wall and paved brick path, and, across the street, luxury hotels.
Trying to stay fit? Dive into the Atlantic for a swim, or enjoy a workout and healthy fare at a resort spa. For some adventure, head westward for an airboat into The Everglades. Plan your visit at Visit Lauderdale.
Read More
Choose type of vacation property
Show all
Apartments
Hotels